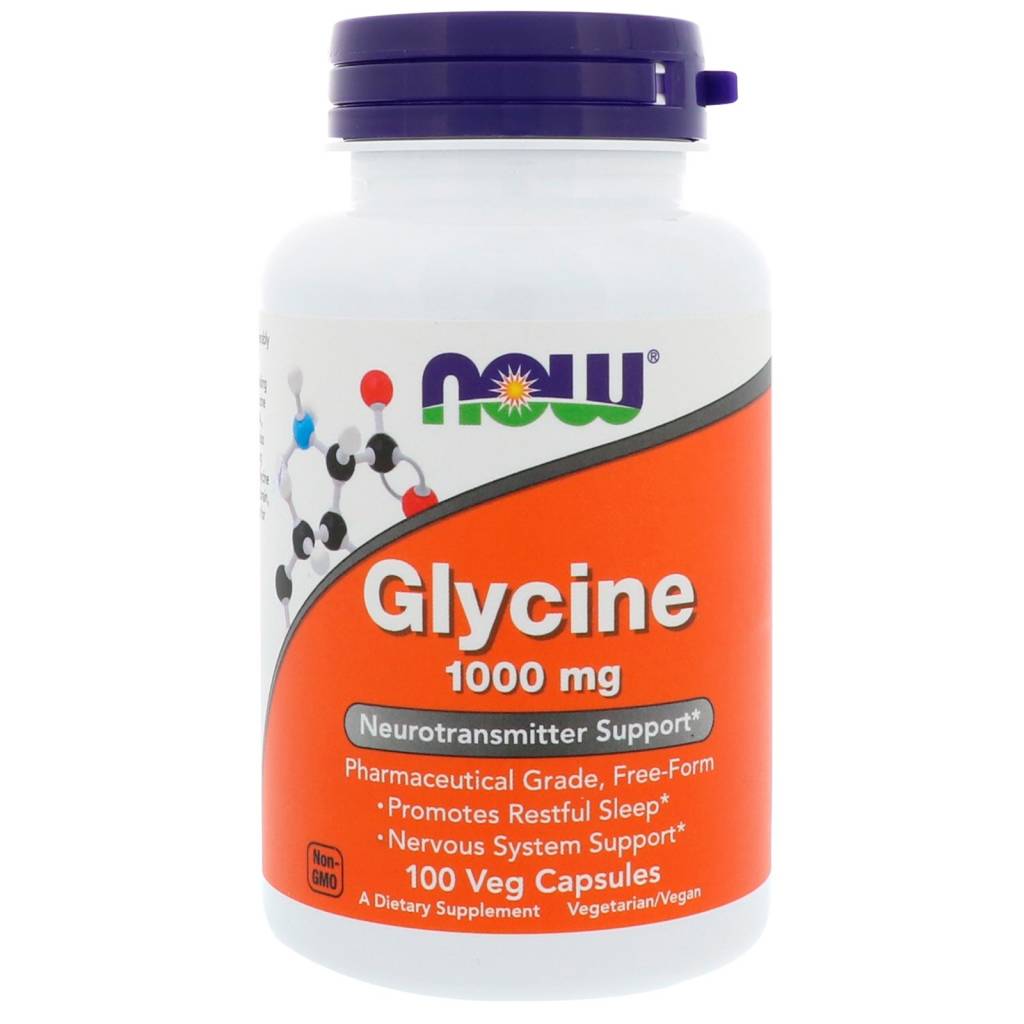 NOW Glycine 1000mg 100vcap
Now Sports Glycine is an ideal workout supplement for athletic support. Glycine is an important precursor to creatine, an important amino acid involved in making ATP needed for muscular energy. It is involved in many body systems making it an important component in many aspects of health.

Glycine has the simplest structure of all amino acids, allowing it to fit easily within protein chains and make space for structurally larger amino acids. This feature makes it very important for specific bodily functions. The amino acid Glycine is non-chiral and only has one form without a D- or L- designation. Glycine is also a precursor of creatine, which is used to construct DNA and RNA, and support muscle energy. It supports glycogen storage, thereby making more glucose available for energy production, helping manage blood sugar levels. Glycine also plays an important role in the central nervous system mainly as an inhibitory neurotransmitter (relaxation). Glycine is also involved in the digestive system reducing stomach upset, and aiding detoxification processes in the liver. Finally, glycine supports glutathione production helping immune function.

Ingredients (each capsule contains):
Glycine (Free-form)……………………….................................……1 000 mg

Non-Medicinal Ingredients: Gelatin, Magnesium Stearate (vegetable source) and Silica.

Directions: Adult Dosage: Take one capsule daily. Ensure to drink enough fluid
before, during, and after exercise.
Estimated delivery: between 1-2 days in Ontario/Quebec and 1-4 days Canada-wide