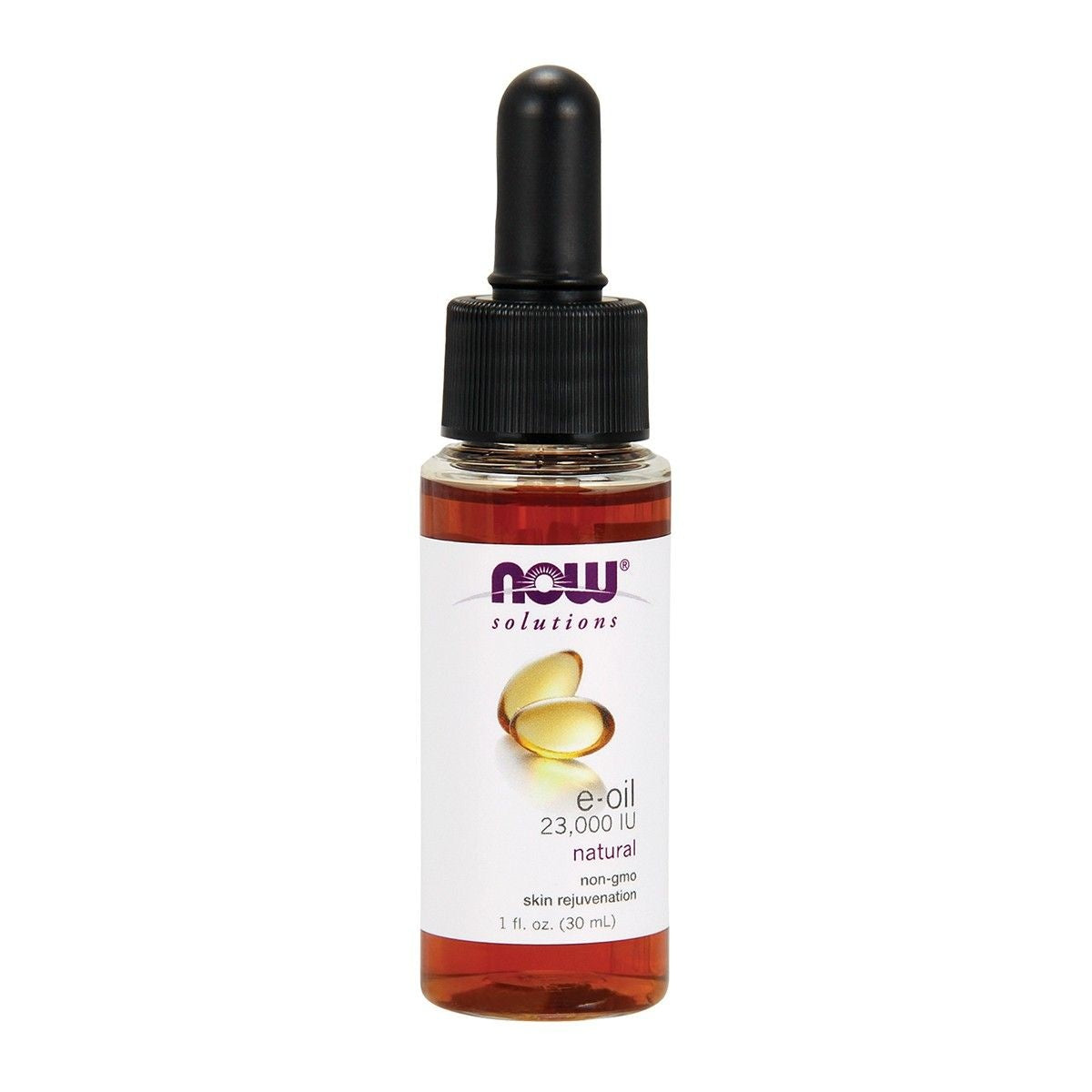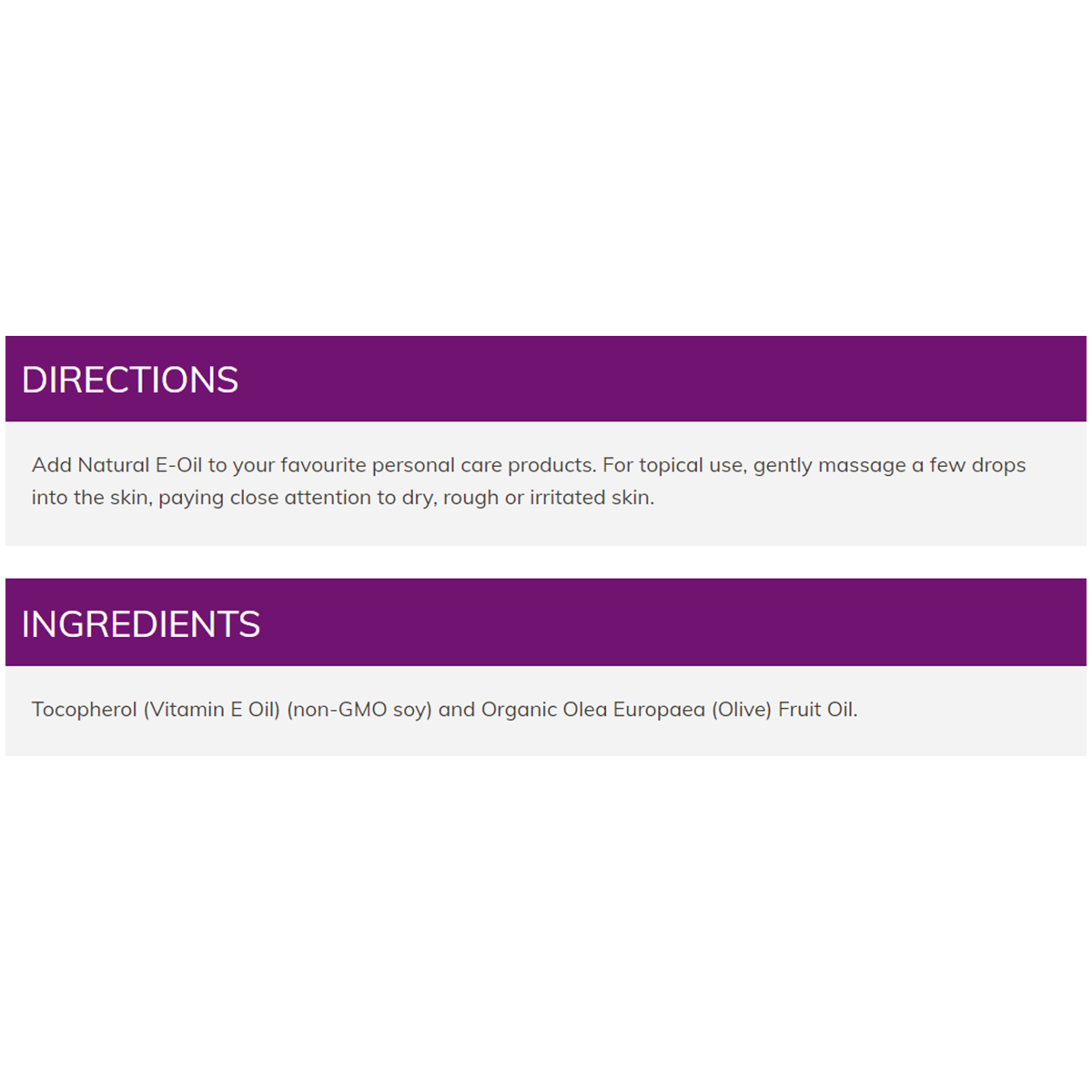 NOW Vitamin E-Oil 23,000 IU Cosmetic Oil 30mL
Natural
Skin Rejuvenation
Solution: Natural E-Oil helps to moisturize the skin and keep skin looking healthy.
Ingredients: Tocopherol (Natural Vitamin E Oil) (soy) (non-GMO) and Organic Olea Europaea (Olive) Oil (Extra Virgin)
Directions: Add Natural E-Oil to your favourite personal care products. For topical use, gently massage a few drops into the skin, paying close attention to dry, rough or irritated skin.
Estimated delivery: between 1-2 days in Ontario/Quebec and 1-4 days Canada-wide