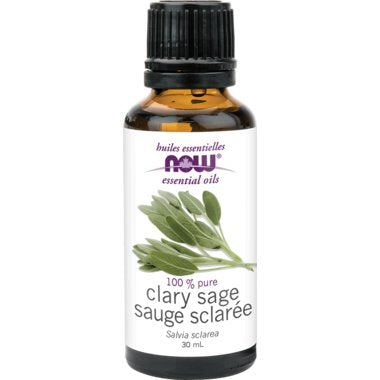 NOW Essential Oils Clary Sage Oil is steam-distilled and 100% pure. With an aroma that's herbaceous, wine-like and sweet, Clary Sage oil has been used throughout the ages to soothe nervous tensions, inspire creativity and renew feelings of vigor and wellness.
Features:
100% pure Salvia sclarea
Aroma: Herbaceous, lavender-like.
Attributes: Focusing, stimulating, balancing.
Extraction Method: Steam Distilled from flowers and leaves.
Purity Tested/Quality Assured
Hexane free
Directions: For fragrance purposes. For all other uses, carefully dilute with a carrier oil such as jojoba, grapeseed, olive, or almond oil prior to use. Please consult an essential oil book or other professional reference source for suggested dilution ratios.

Ingredients: Pure clary sage (Salvia sclarea) oil.
Estimated delivery: between 1-2 days in Ontario/Quebec and 1-4 days Canada-wide