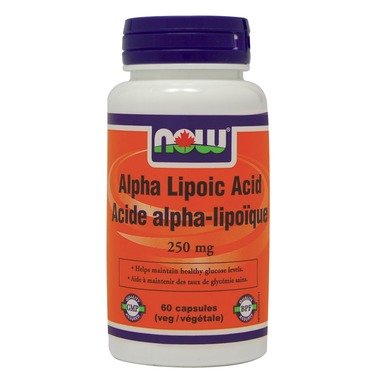 Alpha Lipoic Acid is a versatile water and fat soluble metabolic antioxidant. It is a potent free radical quencher and aids other vitamins in their antioxidant activities.
Features:
Universal Antioxidant
High Potency
Vegetarian Formula
Other Ingredients: Rice Flour, Vegetable Polysaccharide (capsule), Silica and Magnesium Stearate (vegetable source).

Contains no: sugar, salt, yeast, wheat, gluten, soy, milk, egg, shellfish or preservatives.
Estimated delivery: between 1-2 days in Ontario/Quebec and 1-4 days Canada-wide