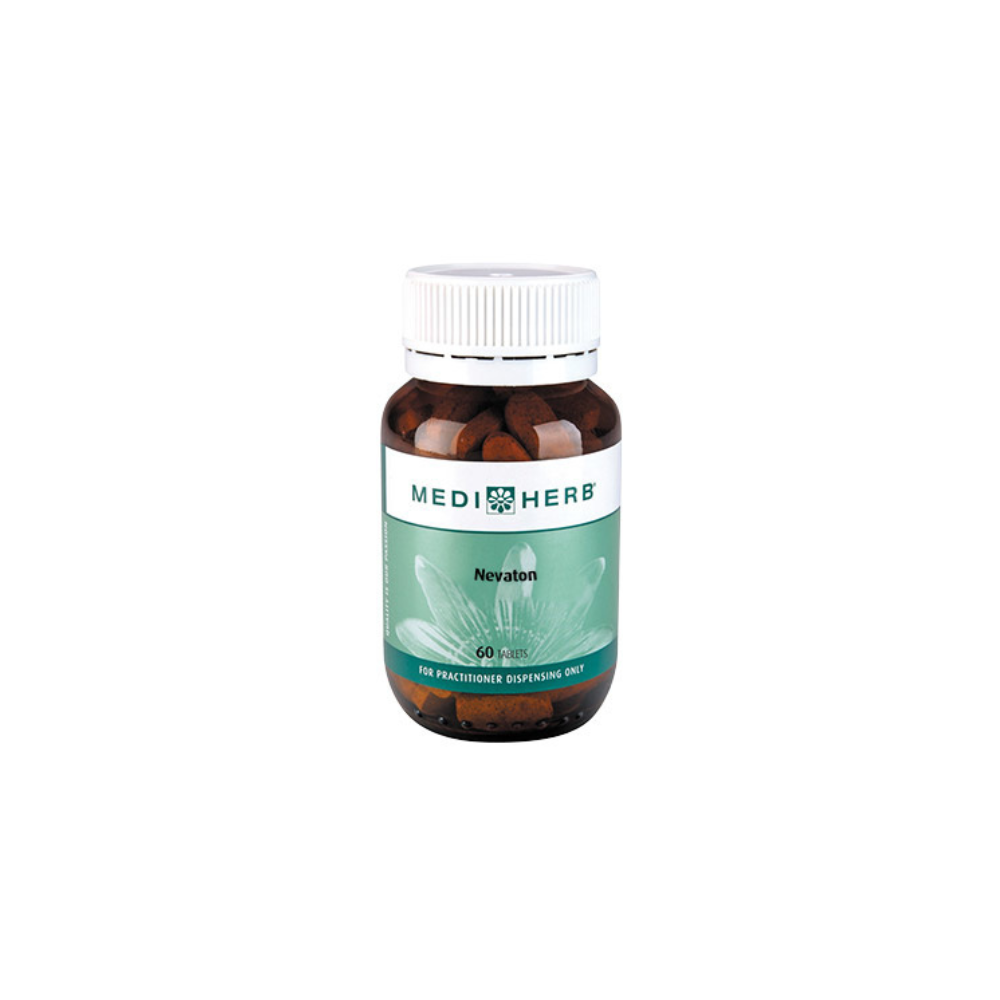 Medi Herb Nevaton Forte 60 tabs
Used in Herbal Medicine as an adaptogen to help increase resistance to stress.
Previously known just as "Nevaton," the Nevaton Forte formula has been enhanced with Saffron. Nevaton Forte contains St. John's Wort, Schisandra, Skullcap and Saffron. These herbs provide a wide range of phytochemicals including the naphthodianthrones hypericin and pseudohypericin (hypericin), flavonoids, phenolics, dibenzocyclooctene lignans, sesquiterpenes, monoterpenes and other compounds. The St John's Wort component of this tablet is standardised to contain 375 mcg of hypericin per tablet to ensure optimal strength and quality.
Each tablet contains:
Scutellaria lateriflora (Skullcap) herb top: 500 mg
Hypericum perforatum (St John's Wort) herb top: 750 mg
Schisandra chinensis (Schisandra) fruit: 675 mg
Crocus sativus (Saffron) stigma: 22.5 mg
Take 1 tablet 3 to 4 times daily or as directed by a healthcare practitioner. Maintain consistent use for a minimum of one week to see beneficial effects. Consult your healthcare practitioner for sustained use beyond 18 weeks.
Estimated delivery: between 1-2 days in Ontario/Quebec and 1-4 days Canada-wide