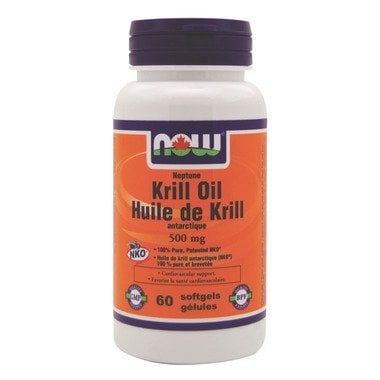 NOW Neptune Krill Oil 500mg 60 softgels
Neptune Krill Oil (NKO) is known for its unique fatty acid (FA) profile, as well as for its rich antioxidant content. NKO's balanced fatty acid content includes not only EPA and DHA, the crucial Omega-3 FA's, but Omega-9 FA's and phospholipids, as well. NKO is a rich source of Astaxanthin, a powerful immune-supporting antioxidant. Clinical studies have shown that NKO can support joint comfort, healthy blood lipid levels, and may reduce symptoms of pre-menstrual syndrome.

Neptune Krill Oil is manufactured under strict quality control standards. It is tested to be free of potentially harmful levels of contaminants (i.e. mercury, heavy metals, PCB's, dioxins, and other contaminants).
Features:
Neptune Krill Oil
Cardiovascular Support
100% Pure, Patented NKO
Supports Joint Health
Potent Antioxidant
A Dietary Supplement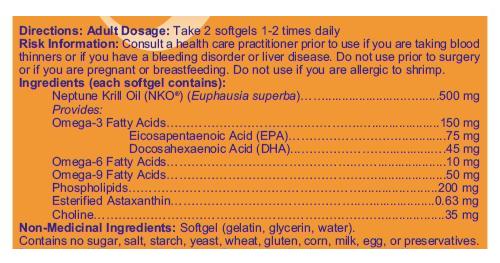 Estimated delivery: between 1-2 days in Ontario/Quebec and 1-4 days Canada-wide