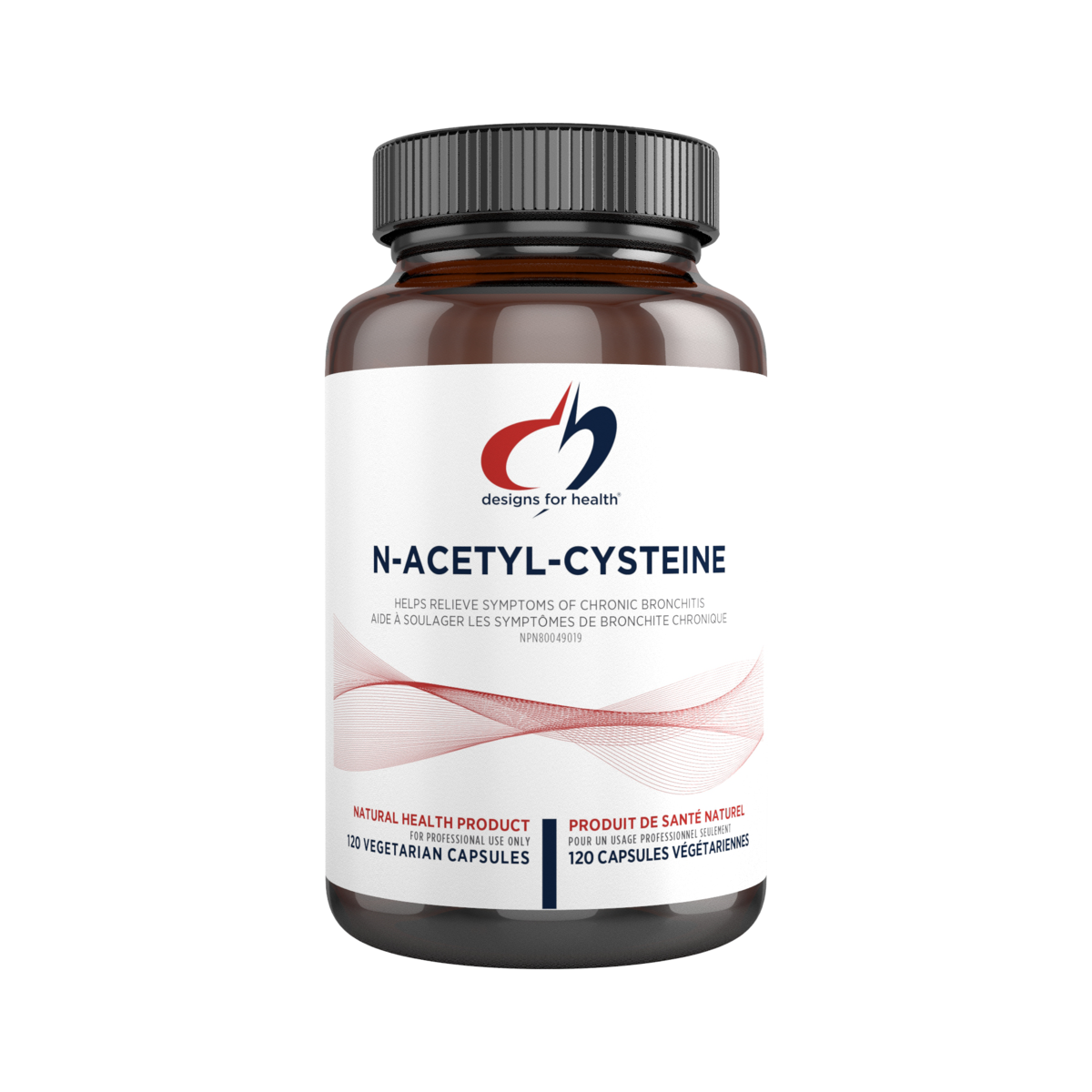 Designs for Health NAC N-Acetyl-Cysteine 900mg 120 vcaps
N-Acetyl-Cysteine (NAC) is an amino acid that is a precursor to glutathione, the body's most powerful antioxidant, and helps promote optimal detoxification. NAC is heavily researched for its role in optimizing lung health, and for rapid recovery after workouts. It is also beneficial for protection against normal exposure to heavy metals.
Ingredients:
Each capsule contains
N-Acetyl-L-Cysteine 900mg
Other Ingredients: Hypromellose, 1magnesium stearate (vegetable source), stearic acid (vegetabl-e source), microcrystalline cellulose.
Suggested Dose: Adults: Take 2 capsules per day, or as directed by your health care practitioner. Do not use beyond 24 weeks.
Estimated delivery: between 1-2 days in Ontario/Quebec and 1-4 days Canada-wide


Designs For Health
Designs for Health is unmatched in its ability to formulate highly effective synergistic formulas.

Shop Now