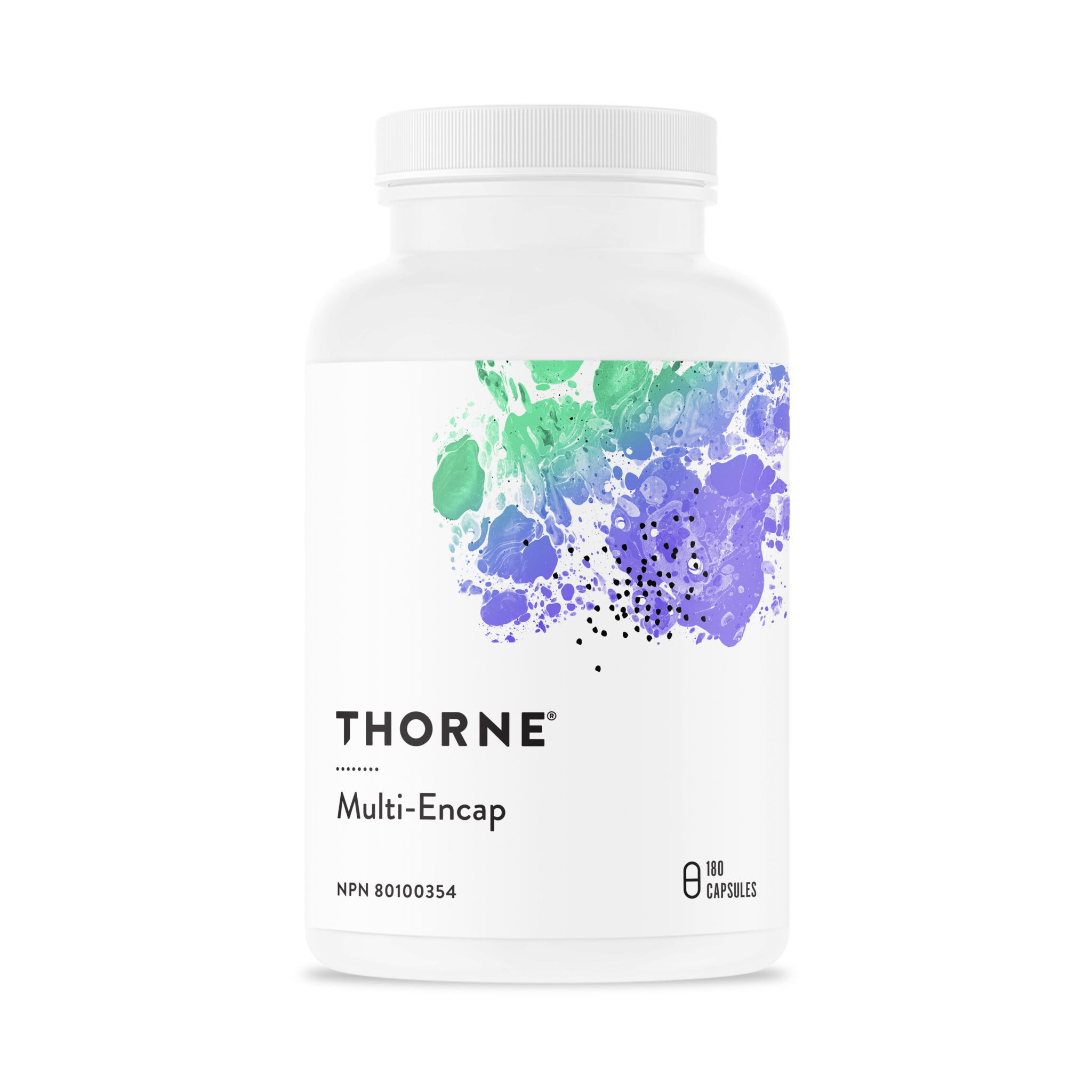 Multi Encap Multivitamin 180 caps
At Thorne, we believe this is the starting point for every individual's supplementation needs and that these products should contain all the essential nutrients. We also believe that by using the purest, most bioavailable raw materials – those without unnecessary additives and preservatives – every individual's outcome will be optimized.
Recommended Use or Purpose (Adults):
Multi-vitamin and mineral supplement. Helps the body metabolize carbohydrates, fats and proteins. Supports normal growth and development.
Recommended Dose (Adults):
Take 2 capsules three times daily or as recommended by your health professional. Take with food. Take a few hours before or after taking other medications.
Medicinal Ingredients:
Per Capsule:
Vitamin C (Ascorbic Acid) 142 mg
Pantothenic Acid (Calcium D-Pantothenate) 69 mg
Calcium (Calcium Citrate) 35 mg
Magnesium (Magnesium Citrate) 30 mg
Vitamin E (d-Alpha Tocopheryl Acid Succinate) (44.5 IU) 29.8 mg AT
Niacinamide 22 mg
Thiamine (Thiamine Hydrochloride) 16.5 mg
Potassium (Potassium Citrate) 10 mg
Choline (Choline Dihydrogen Citrate) 5.8 mg
Niacin (Nicotinic Acid) 5 mg
Vitamin B6 (Pyridoxal 5'-Phosphate, Calcium Salt) 2.5 mg
Manganese (Manganese (II) Citrate) 1.5 mg
Zinc (Zinc Citrate) 2.5 mg
Beta-carotene (all-trans-beta-carotene) (3,000 IU) 1.8 mg
Riboflavin (Riboflavin 5'-Phosphate Sodium) 1.5 mg
Folate (L-5-Methyltetrahydrofolic Acid, Glucosamine Salt) 130 mcg
Vitamin B12 (Methylcobalamin) 66.5 mcg
Biotin 66.5 mcg
Iodine (Potassium Iodide) 37 mcg
Chromium (Chromium (III) Nicotinate Glycinate) (TRAACS®)† 33 mcg
Selenium (Selenomethionine) 33 mcg
Molybdenum (Molybdenum Citrate) 16 mcg
Vanadium (Vanadium Citrate) 16 mcg
Vitamin D3 (Cholecalciferol) (165 IU) 4.13 mcg
Non-Medicinal Ingredients: Hypromellose (derived from cellulose) capsule, Microcrystalline Cellulose, Calcium Laurate, Silicon Dioxide.
Estimated delivery: between 1-2 days in Ontario/Quebec and 1-4 days Canada-wide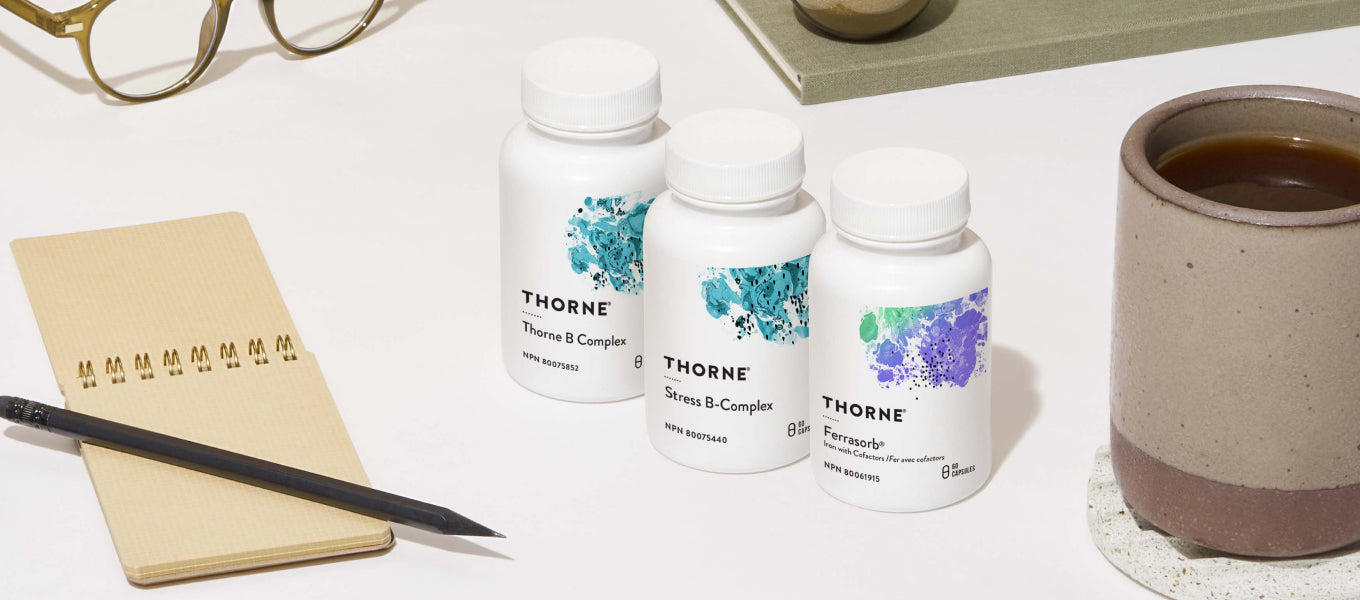 Thorne
The most trusted name in personalized, scientific wellness. Start your healthy aging journey today.
Shop Now