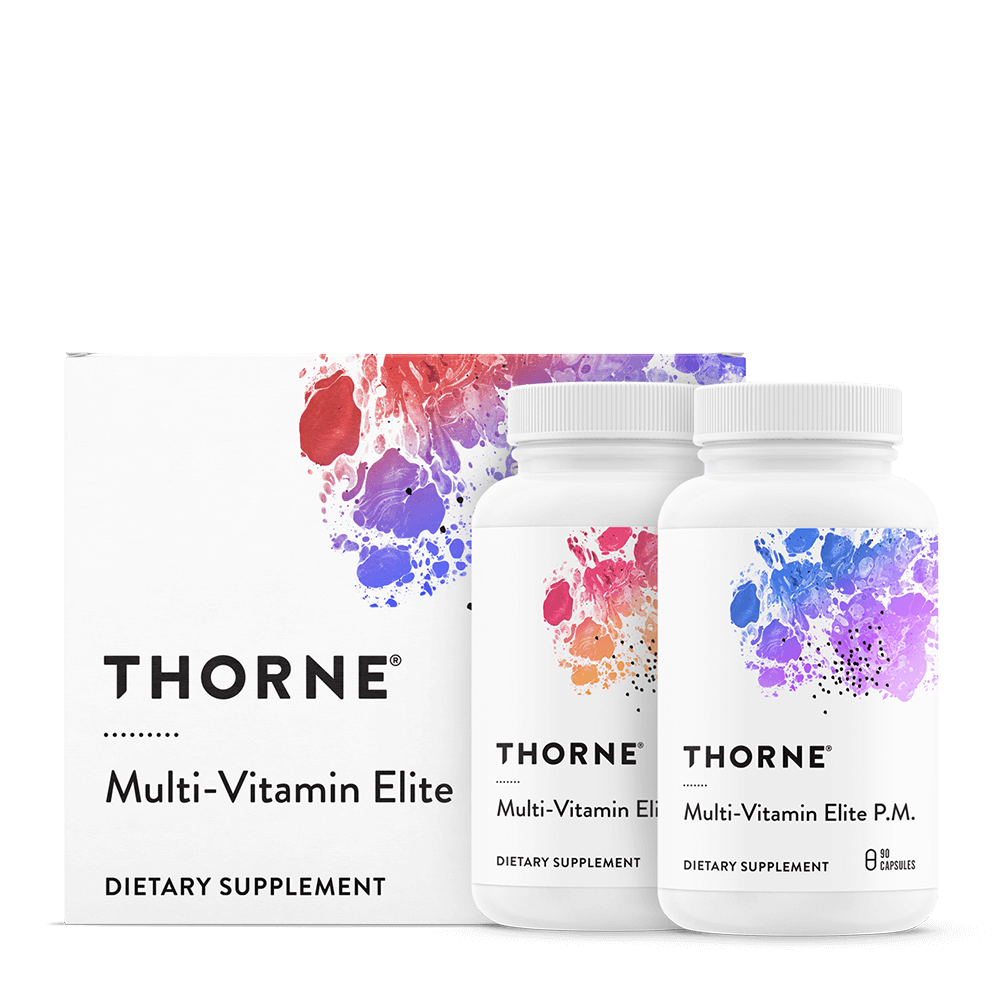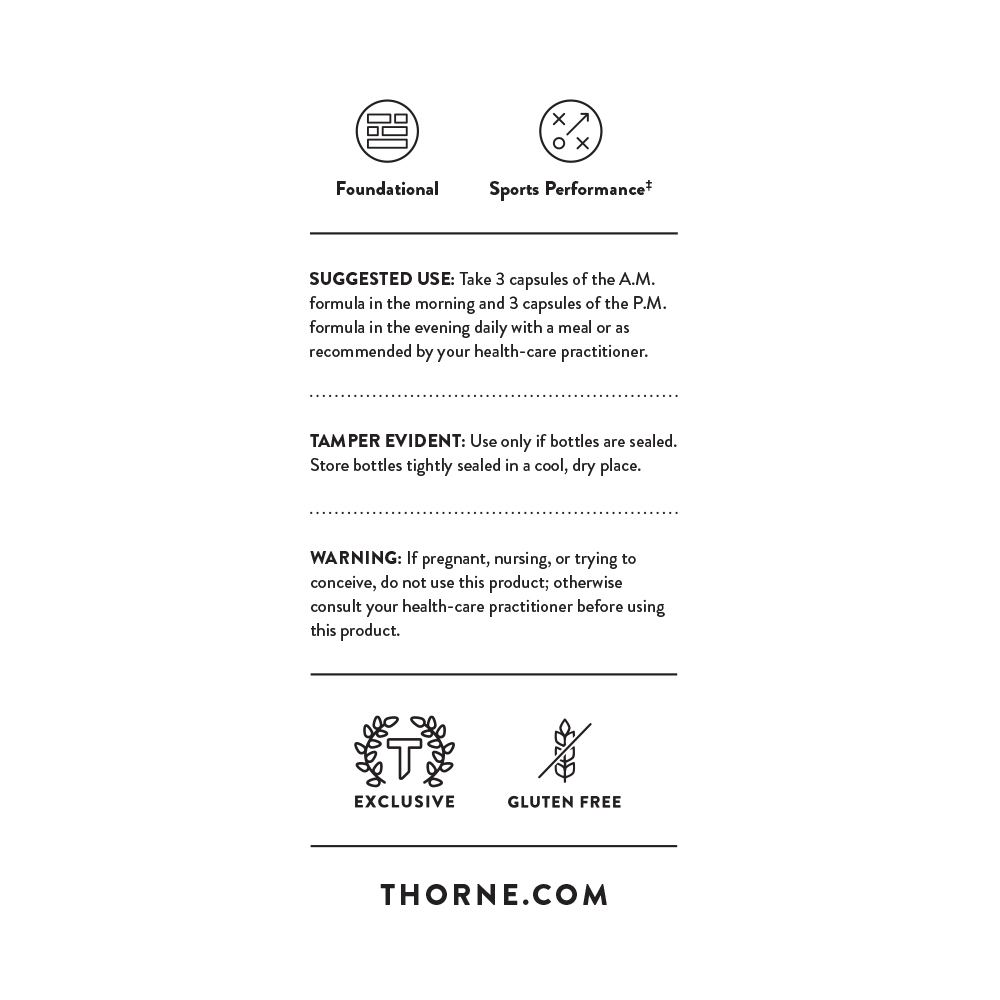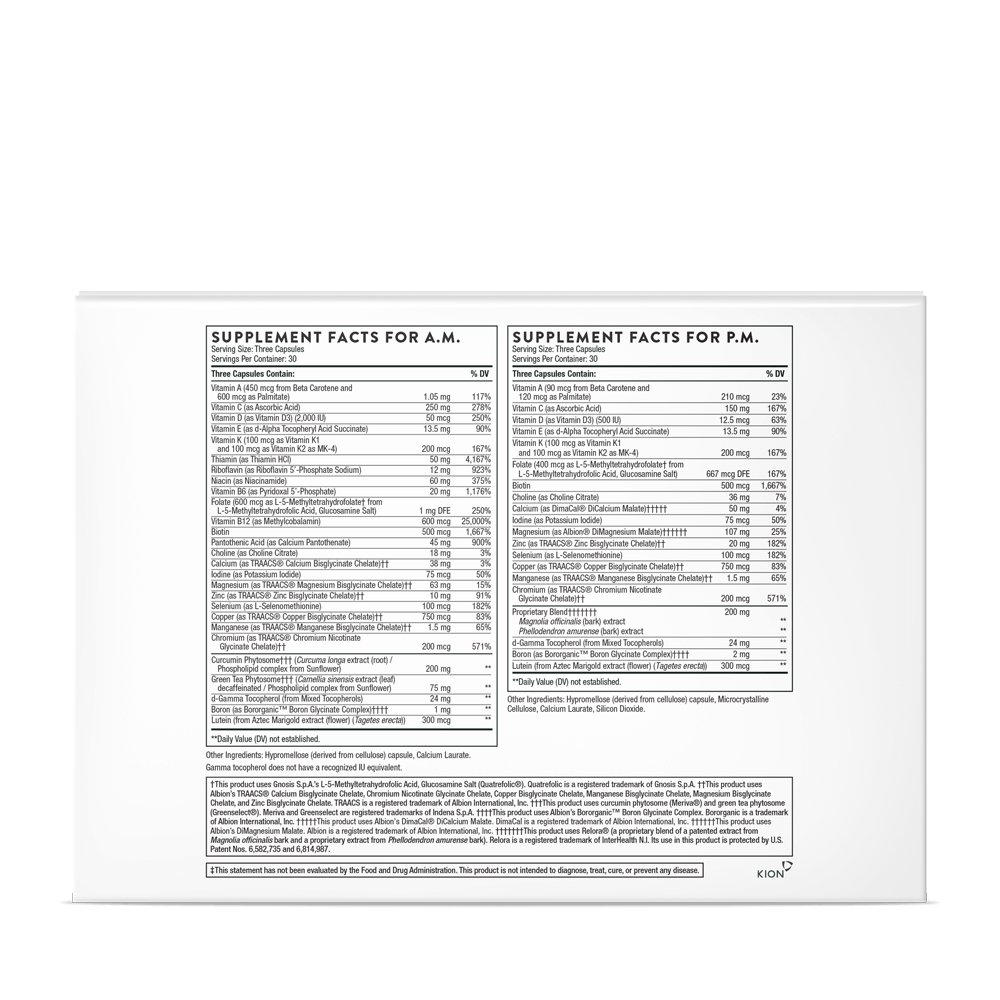 Thorne Multi-Vitamin Elite 2 bottles (90 caps each)
Multi-Vitamin Elite provides highly bioavailable nutrients for athletes and others. The A.M. formula promotes energy production, while the P.M. formula enhances rest and recovery.
How to Use: Take 3 capsules of the A.M. formula in the morning and 3 capsules of the P.M. formula in the evening daily with a meal or as recommended by your health-care practitioner.
*this product no longer comes in a box.
Estimated delivery: between 1-2 days in Ontario/Quebec and 1-4 days Canada-wide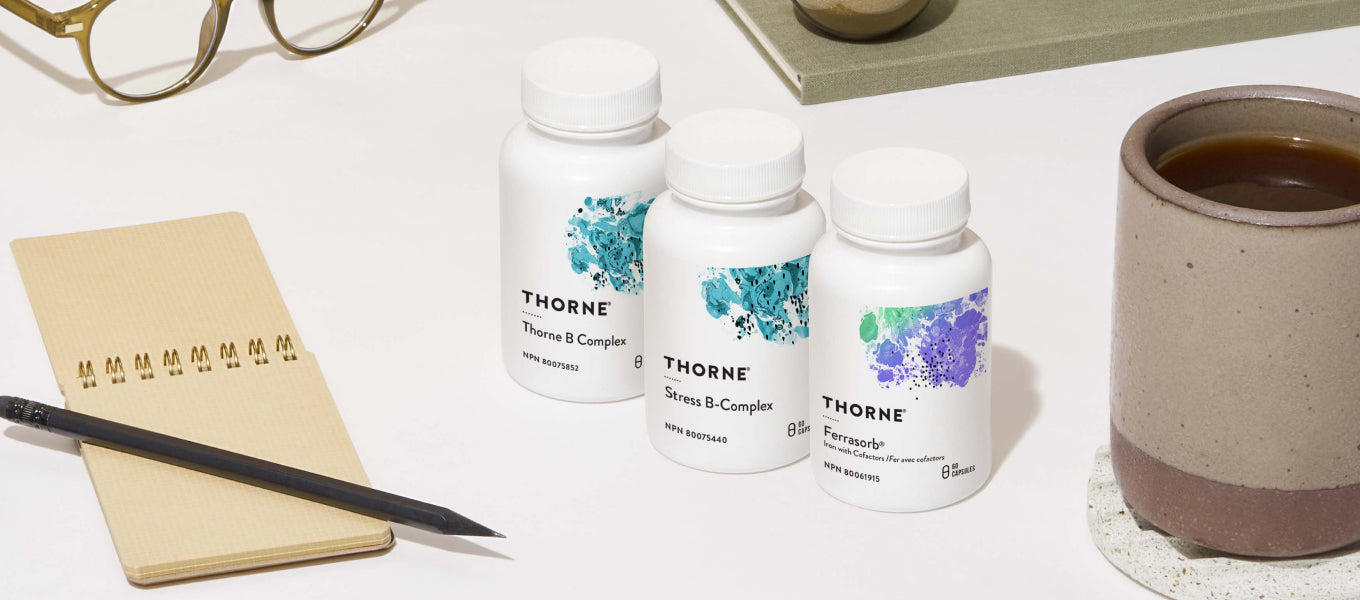 Thorne
The most trusted name in personalized, scientific wellness. Start your healthy aging journey today.
Shop Now