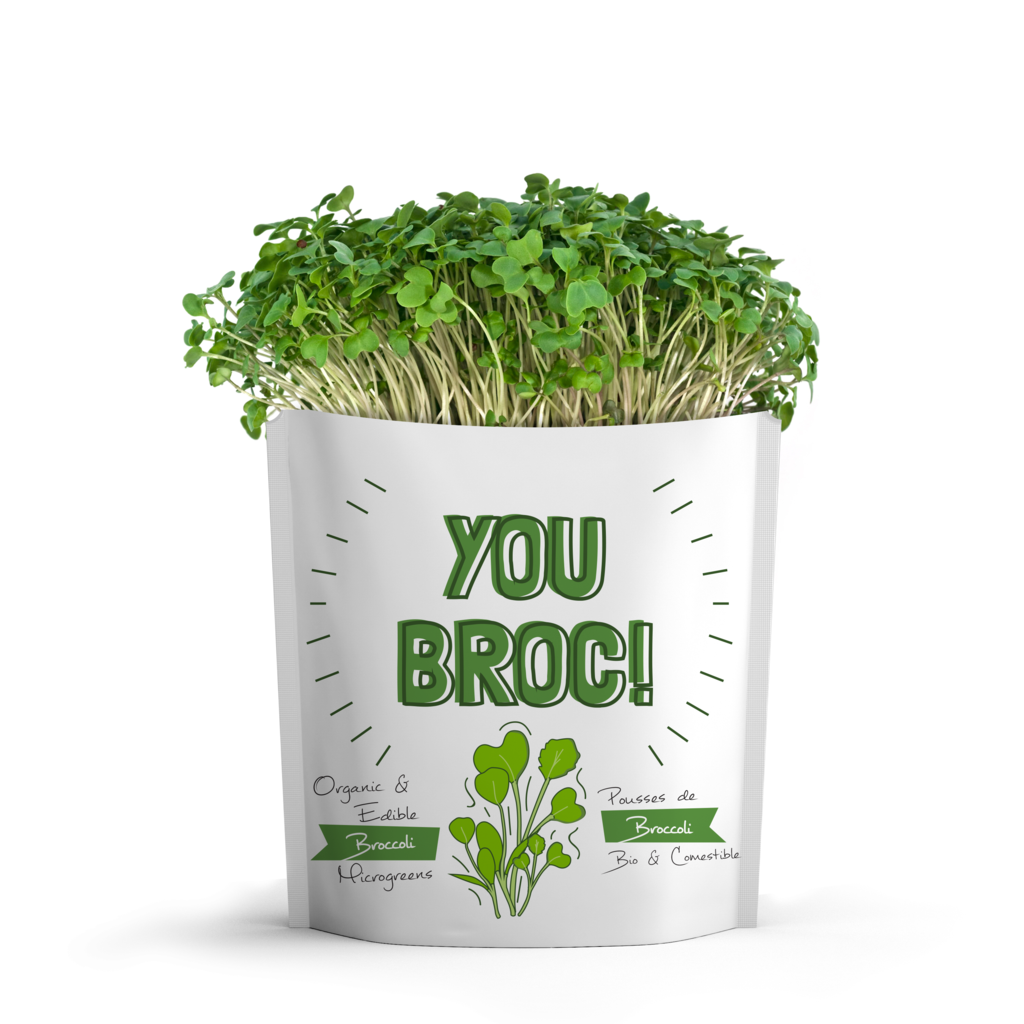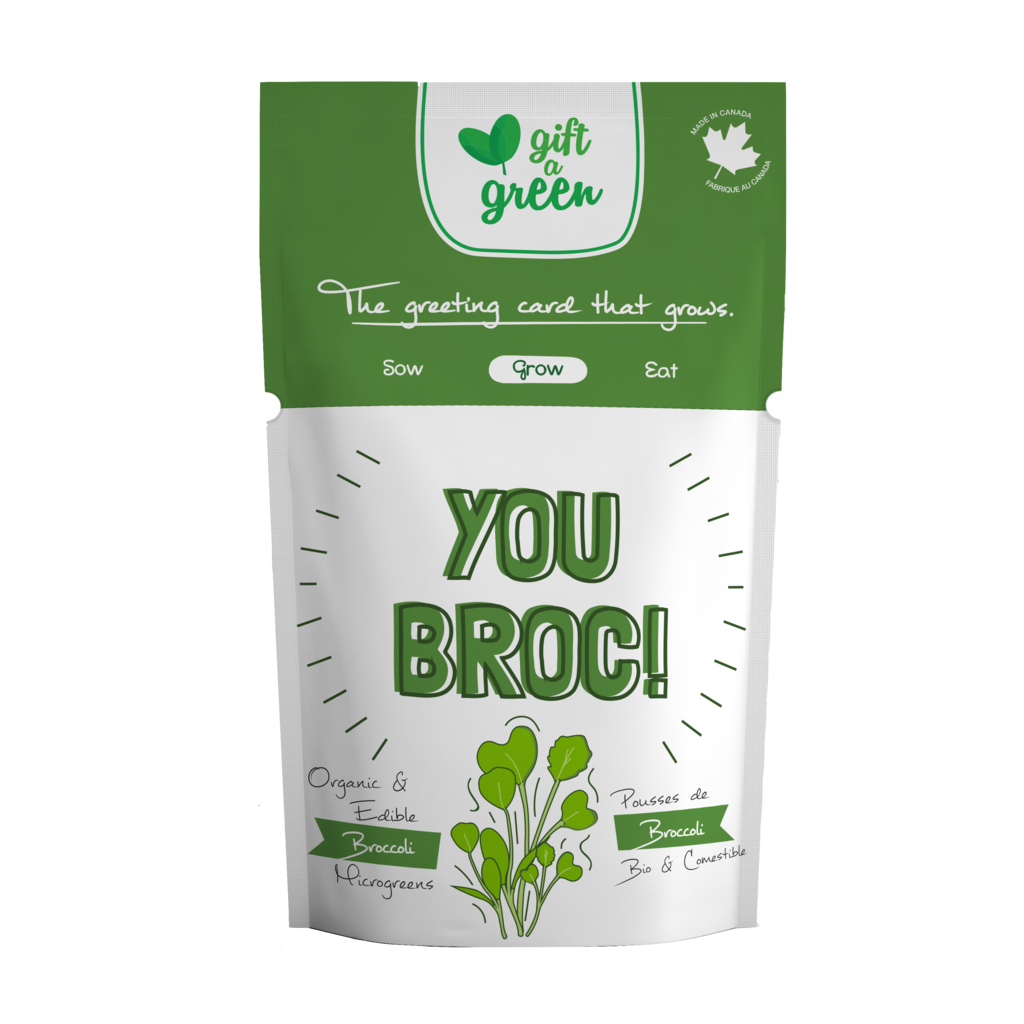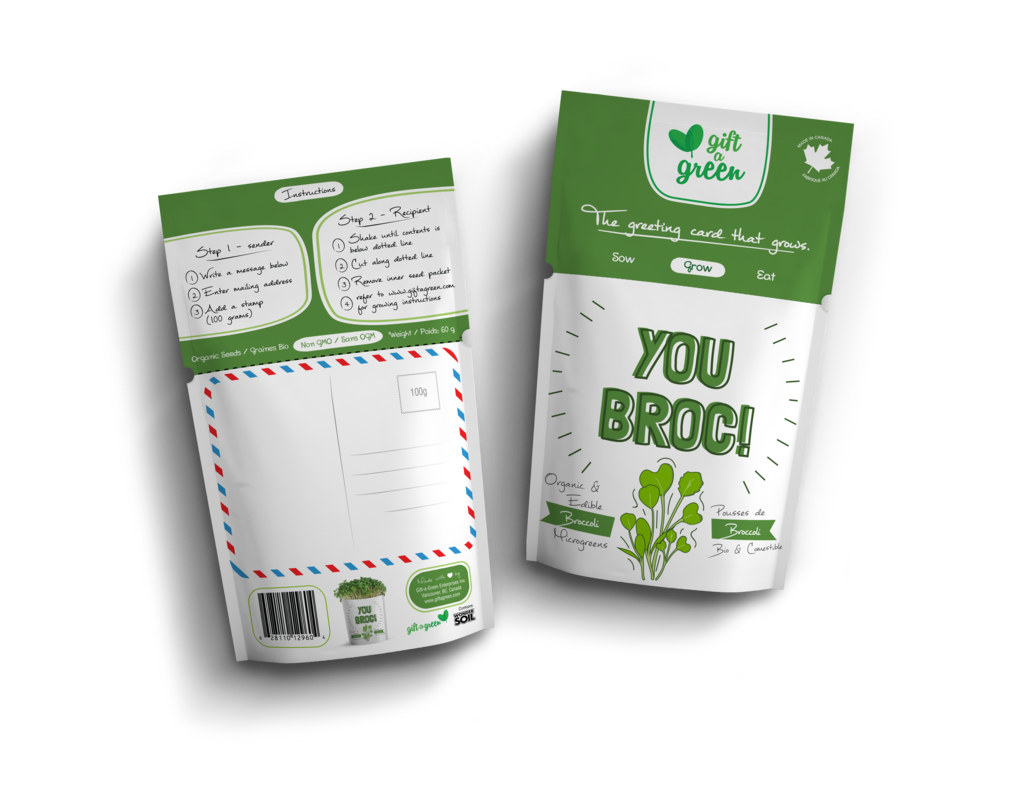 Microgreen Greeting Card - You Broc! Broccoli Microgreens
You Broc! No, You Broc! Ok fine, you all Broc!
Delectable crunch and flavour, and packed with nutrients. Broccoli microgreens seeds are fast-growing for quick harvests. Broccoli microgreens are considered to be one of the most nutritious of all superfoods. If you know someone who truly "Brocs" go ahead and let em know...
Gift-a-Green edible greeting cards are fun for everyone! We have cards for Birthdays, Mothers Day, Christmas, and more. We use only certified organic microgreens that are safe, healthy and delicious to eat plus our products are packed by hand in Vancouver, B.C. Customers simply choose a card, write a message and include the mailing address and then add a stamp. No need to put in a separate envelope as our cards are the envelope and grow pot in one!
Estimated delivery: between 1-2 days in Ontario/Quebec and 1-4 days Canada-wide