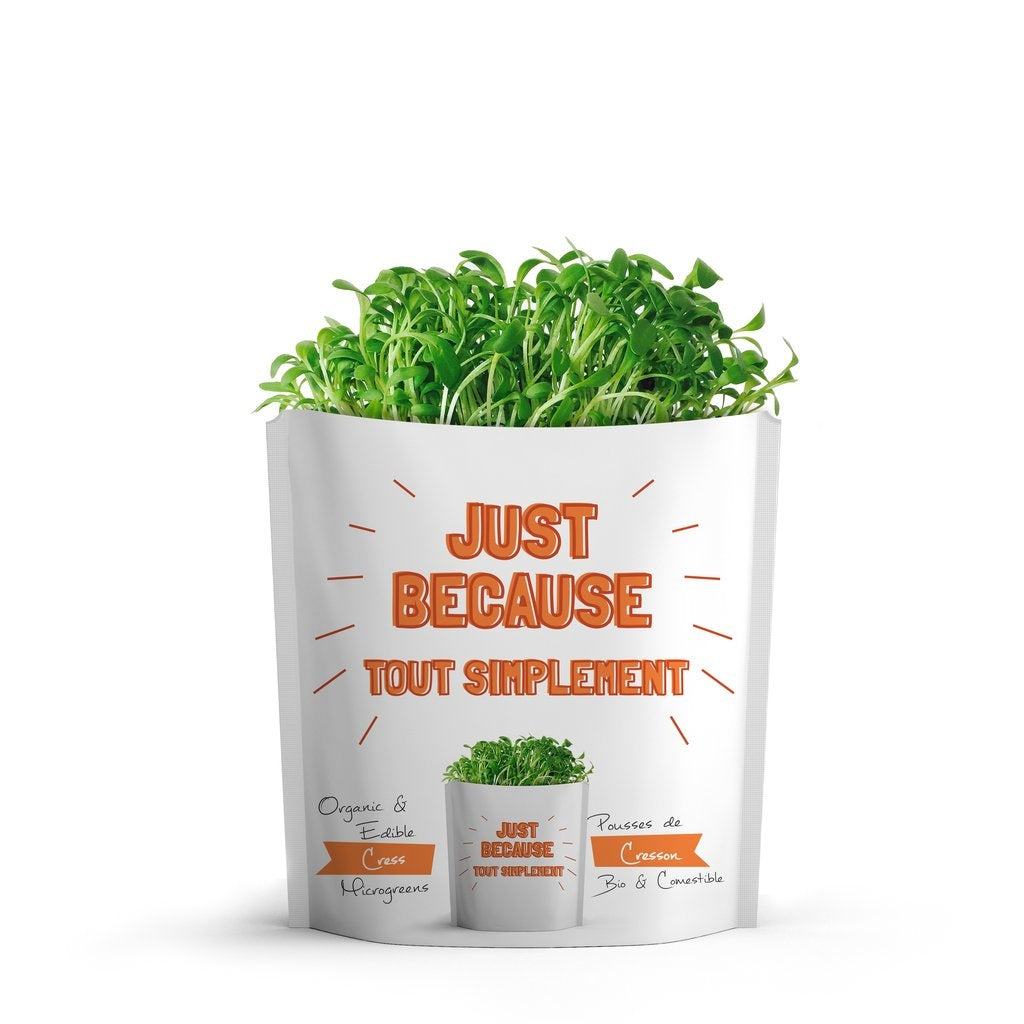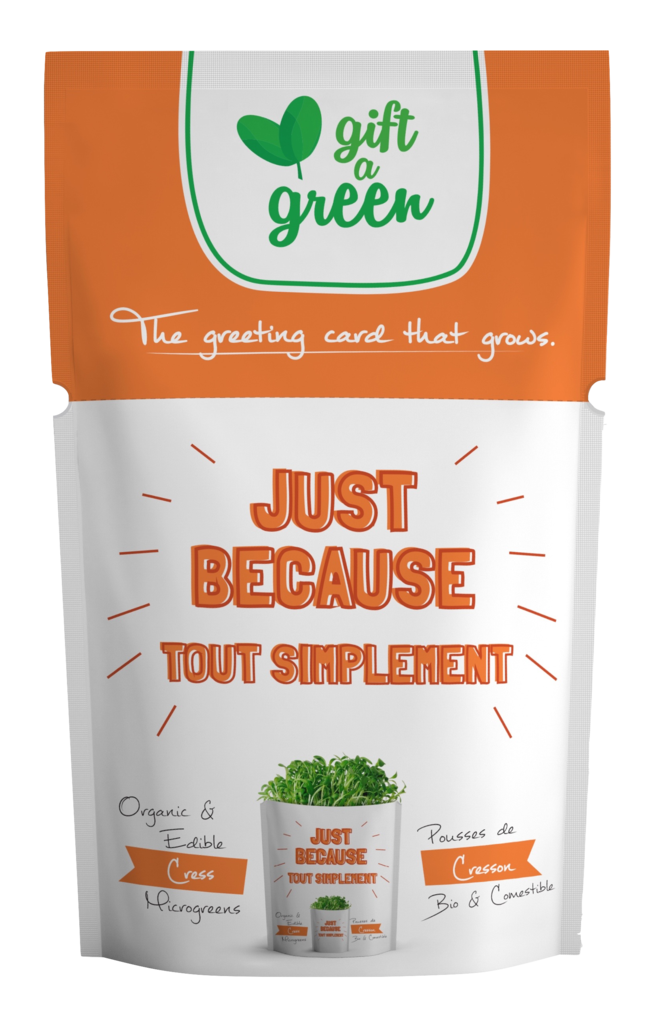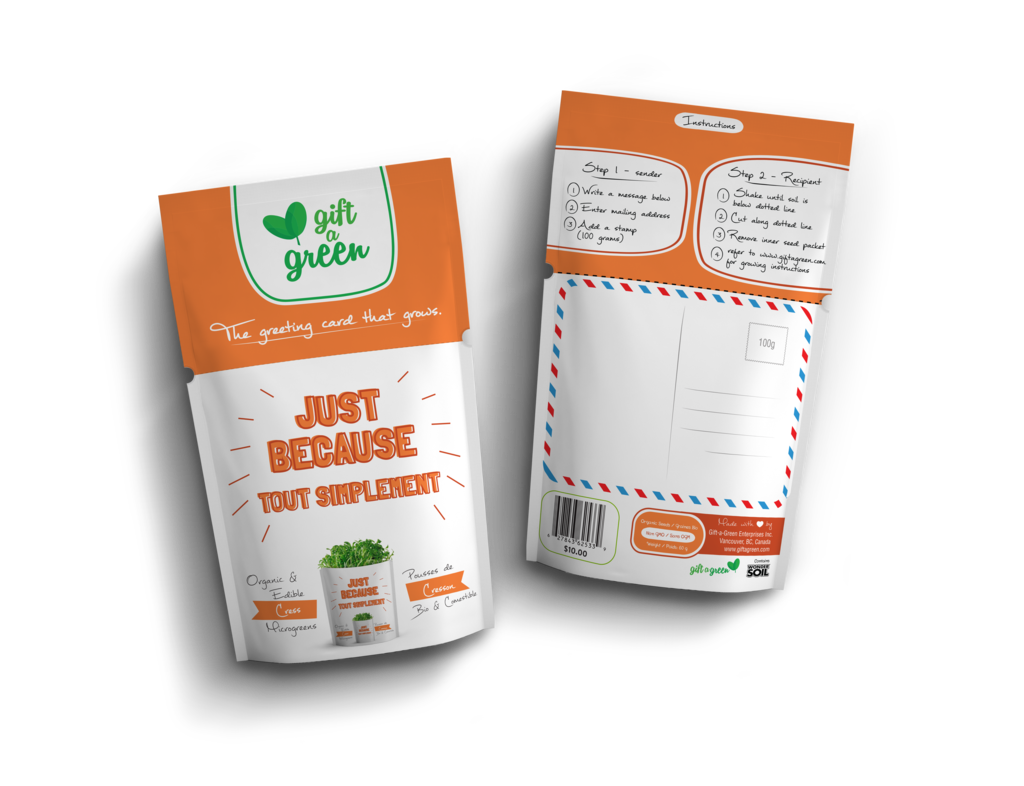 Microgreen Greeting Card Just Because- Cress Microgreens
The best surprises just show up, no birthday, no congratulations, no reason at all! Send a greeting card for no reason and make a special occasion out of nothing. Our "Just Because" microgreen cards just show up, then grow up into delicious, organic curly cress microgreens. It's a surprise with a super sweet twist.
Curly cress, or garden cress is a fast-growing, edible microgreen that is botanically related to watercress and mustard, sharing their peppery, tangy flavor and aroma. These peppery flavored beauties are a perfect addition to any salad, sandwich or stirfry. Send one today (and then invite yourself for dinner).
Gift-a-Green edible greeting cards are fun for everyone! We have cards for Birthdays, Mothers Day, Christmas, and more. We use only certified organic microgreens that are safe, healthy and delicious to eat plus our products are packed by hand in Vancouver, B.C. Customers simply choose a card, write a message and include the mailing address and then add a stamp. No need to put in a separate envelope as our cards are the envelope and grow pot in one!
Estimated delivery: between 1-2 days in Ontario/Quebec and 1-4 days Canada-wide