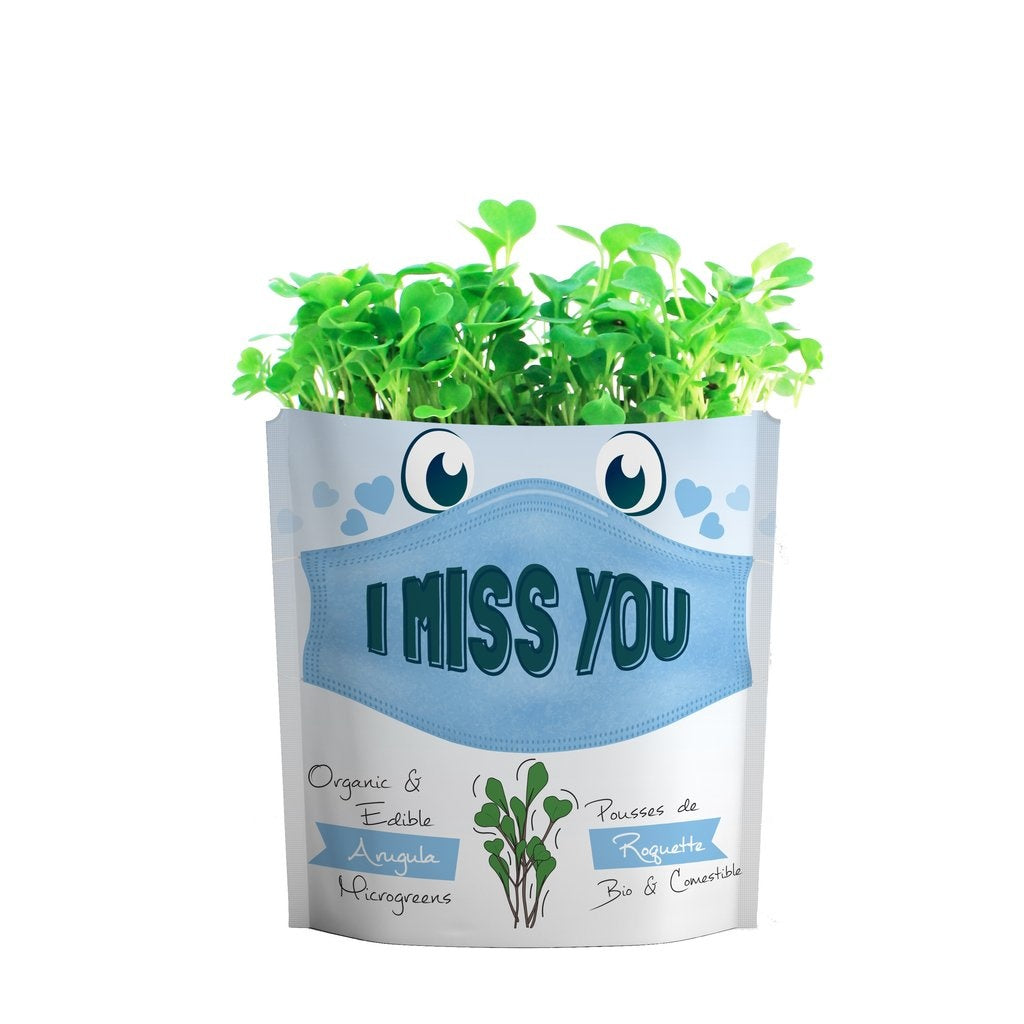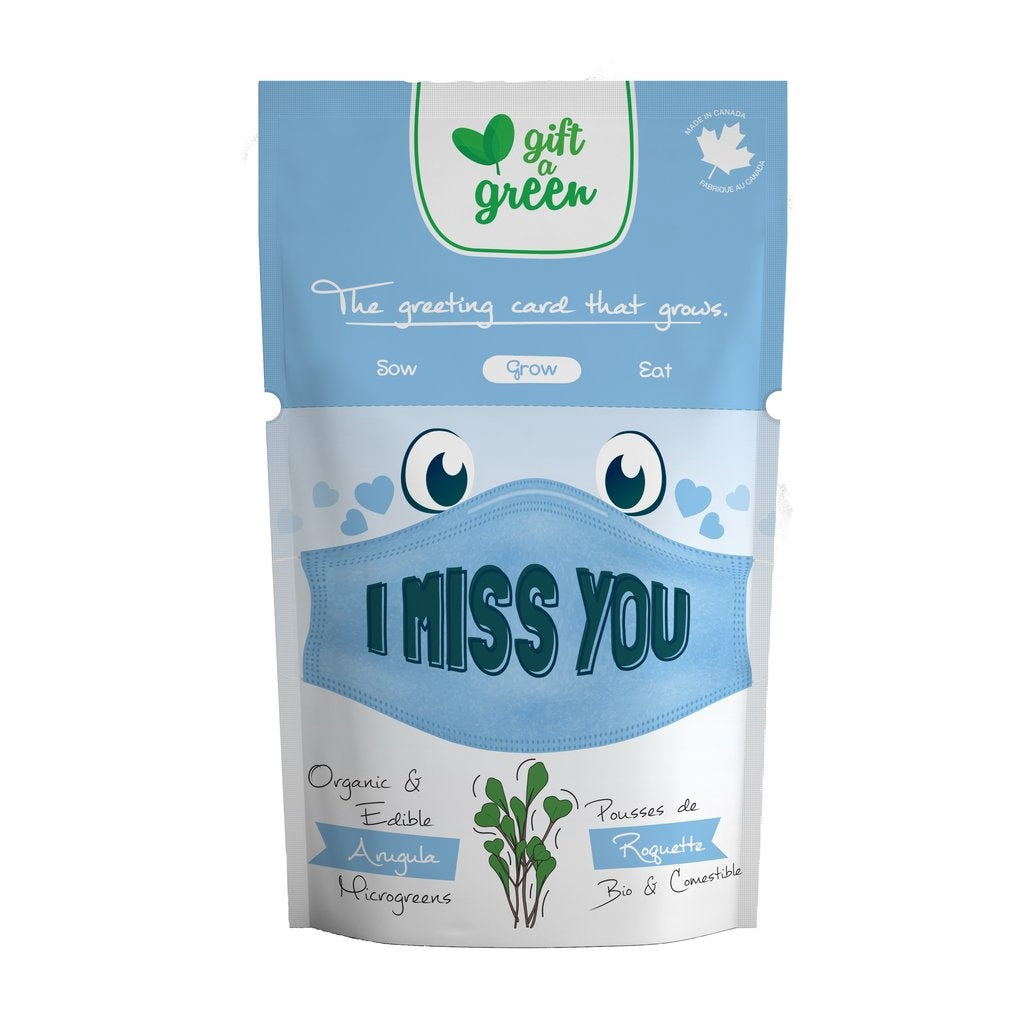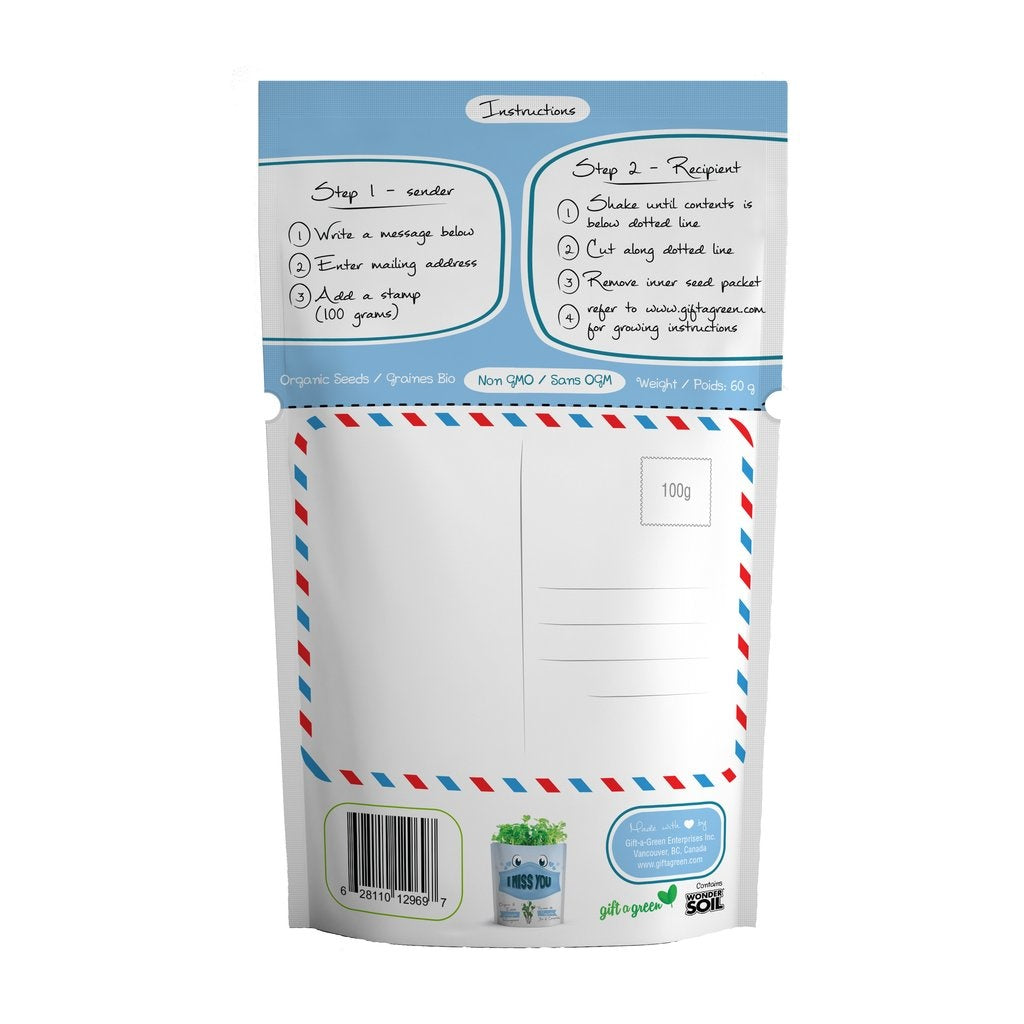 Microgreen Greeting Card I Miss You - Arugula
Covid has kept us apart! And since social distancing means we can't be there, do the next best thing and send a card that can continue to "grow" your relationships : )
Arugula's zesty flavour is a perfect addition to any fresh salad, sandwich and even Mom's turkey dinner.
Gift-a-Green edible greeting cards are fun for everyone! We have cards for Birthdays, Mothers Day, Christmas, and more. We use only certified organic microgreens that are safe, healthy, and delicious to eat. Plus our products are Made in Canada and packed by hand in Vancouver, B.C.
Simply choose a card, write your message, include the mailing address and add a stamp (100 grams). No need to put in a separate envelope as our cards are the envelope and grow pot all in one!
Estimated delivery: between 1-2 days in Ontario/Quebec and 1-4 days Canada-wide