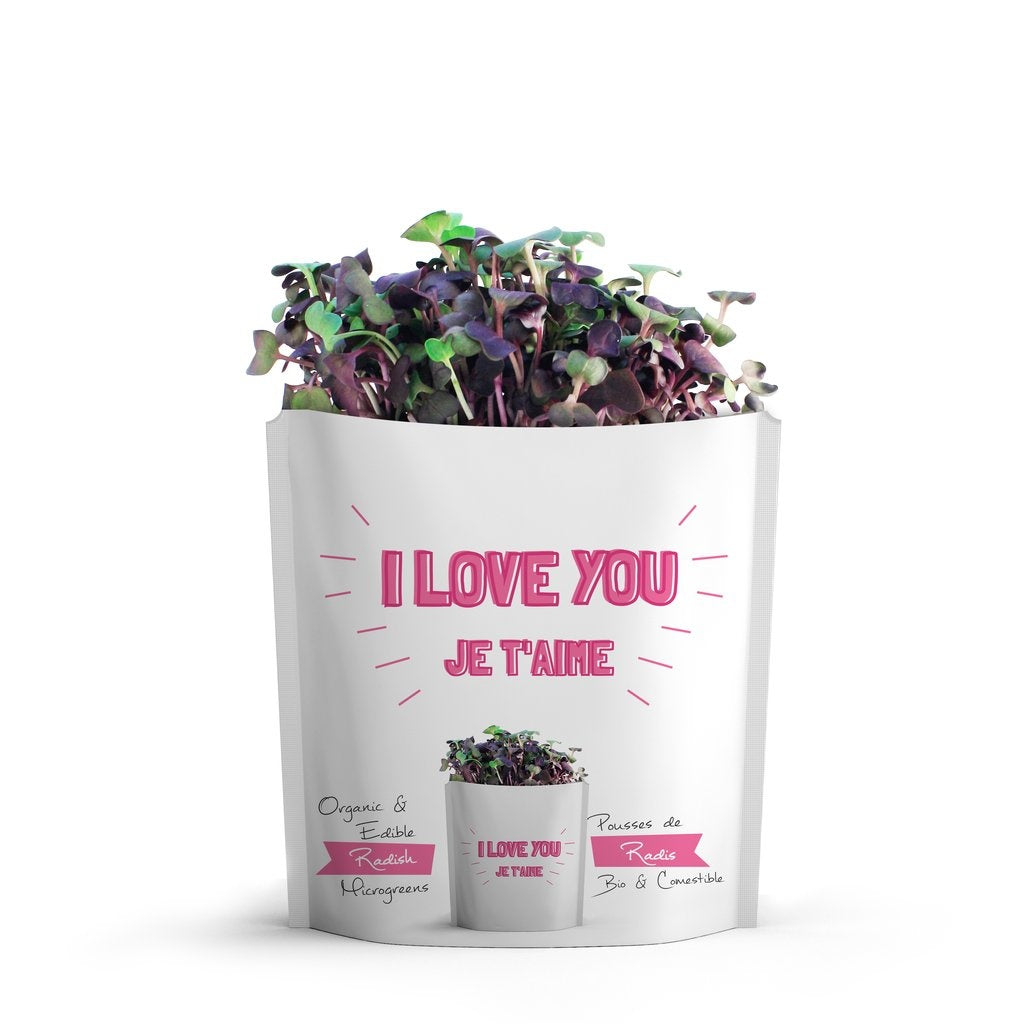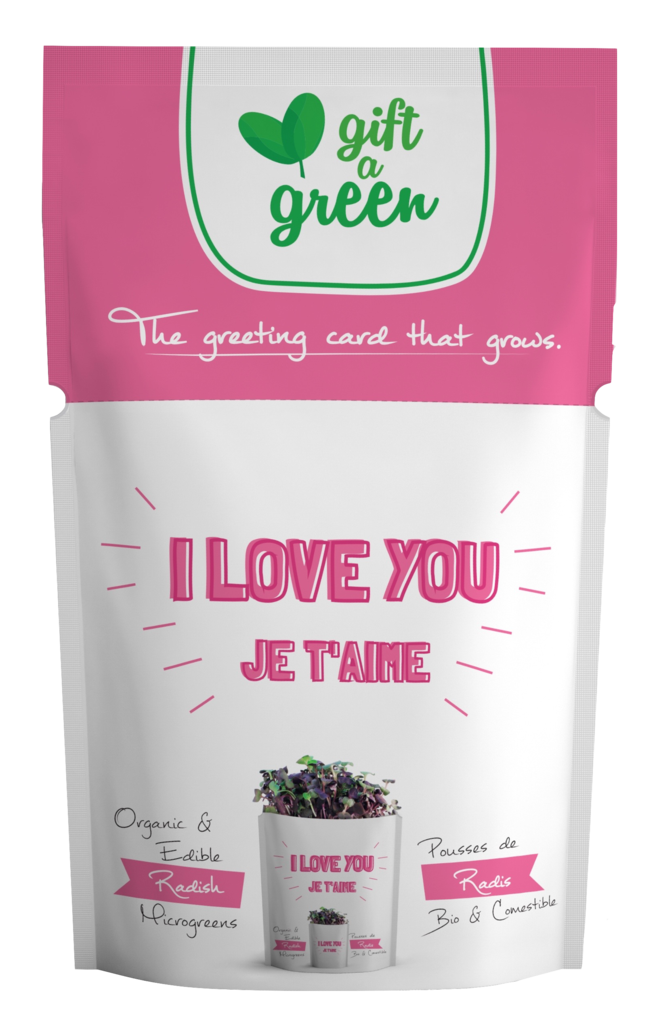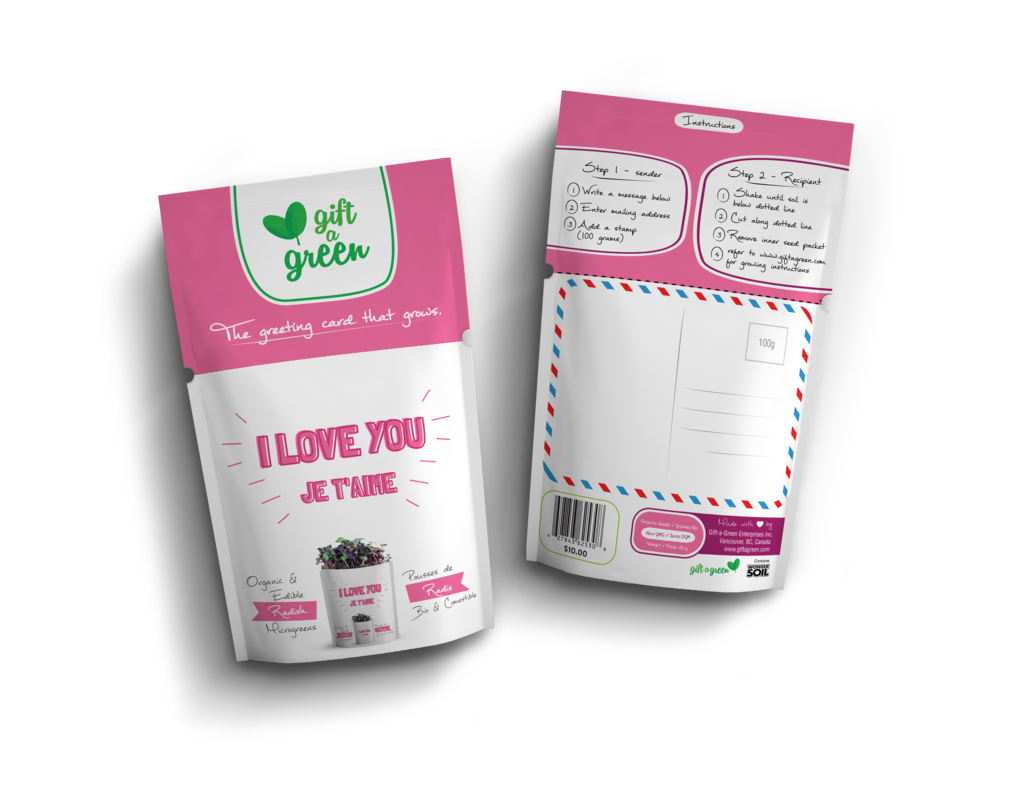 Microgreen Greeting Card I Love You- Radish Microgreens
te quiero! Any way you say it, I Love You means the same thing! So don't just show your love, grow your love too with our organic radish microgreen cards. Send a card that's on full display and blooms into colourful radish microgreens. Your recipient will get to try out their own green thumb and have tonnes of fun reading your personal message, opening the pouch, planting the seeds and growing their very own mini radish microgreen garden. Within 8-10 days they'll be ready to harvest and eat. The best part is – your Gift-a-Green card will be on full display and have them thinking about you all week long.
If you love radishes, then you will love radish micro-greens. In its young form, the spiciness of the full-grown radish is intensified, giving you a punch of flavour. They are often added to salads, sandwiches, and stir-fry dishes for that added punch!
Gift-a-Green edible greeting cards are fun for everyone! We have cards for Birthdays, Mothers Day, Christmas, and more. We use only certified organic microgreens that are safe, healthy, and delicious to eat. Plus our products are Made in Canada and packed by hand in Vancouver, B.C.

Simply choose a card, write your message, include the mailing address and add a stamp (100 grams). No need to put in a separate envelope as our cards are the envelope and grow pot all in one!
Estimated delivery: between 1-2 days in Ontario/Quebec and 1-4 days Canada-wide