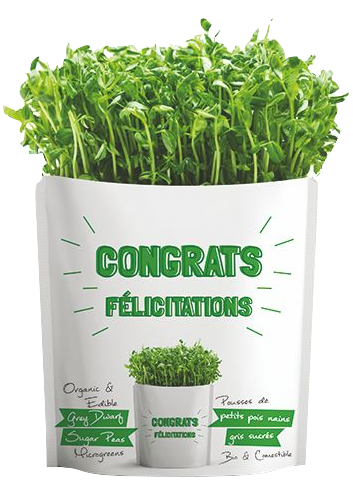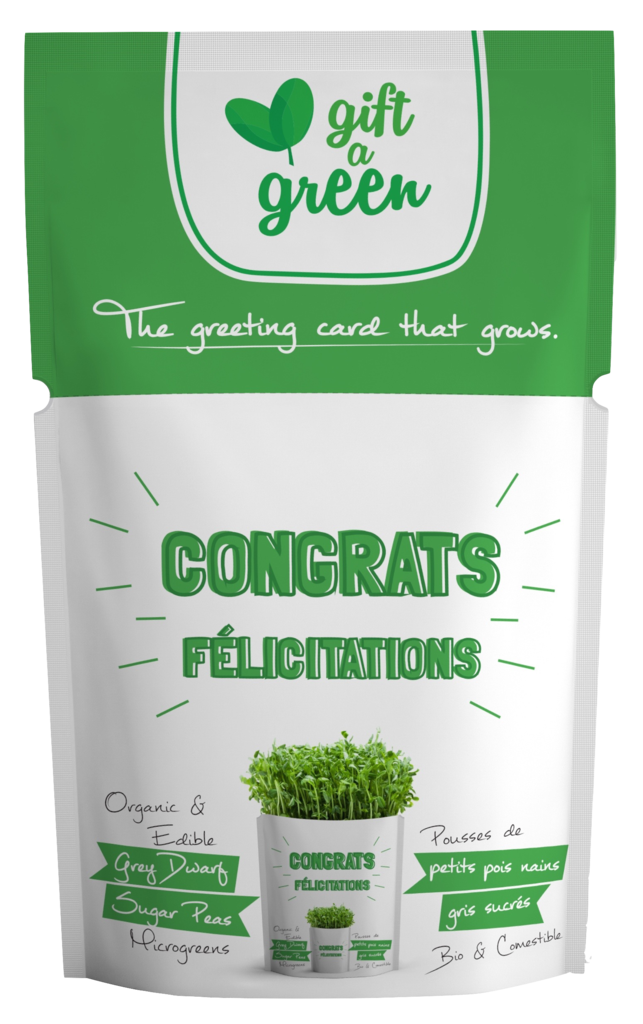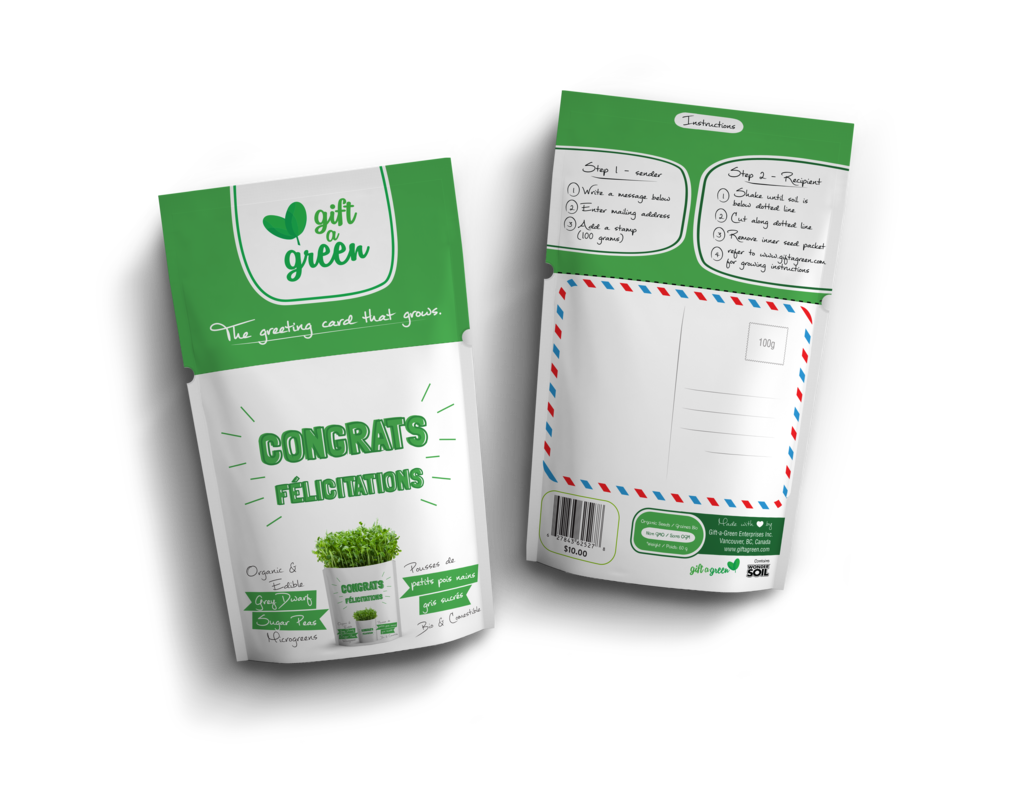 Microgreen Greeting Card Congrats- Grey Dwarf Sugar Peas
A recent grad, an A+ on an exam, a new home, the list goes on and on and on. Why not send a special little Congrats and let them know you are proud of them! These are Congrats cards that won't get read and then just tossed in the trash.
Grey Dwarf Sugar Pea microgreens grow long and tall, unlike their namesake. Sugar Pea microgreens have strong root systems and are perfect for growing in soil. They have a crunchy sweet taste and are an excellent addition to a fresh salad, cheese plate or stirfry.
Gift-a-Green edible greeting cards are fun for everyone! We have cards for Birthdays, Mothers Day, Christmas, and more. We use only certified organic microgreens that are safe, healthy and delicious to eat plus our products are packed by hand in Vancouver, B.C. Customers simply choose a card, write a message and include the mailing address and then add a stamp. No need to put in a separate envelope as our cards are the envelope and grow pot in one!
Estimated delivery: between 1-2 days in Ontario/Quebec and 1-4 days Canada-wide