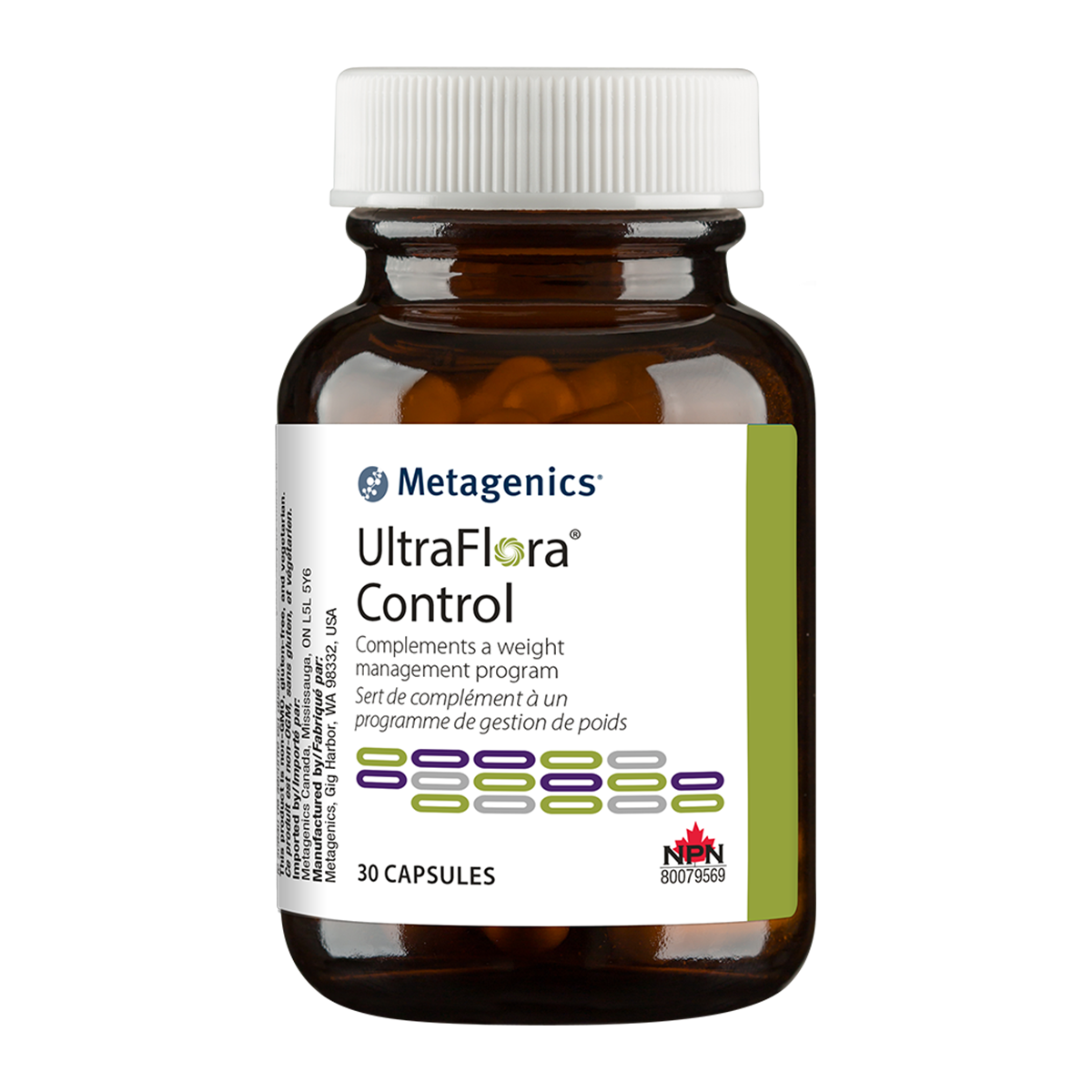 Metagenics Ultra Flora Control Probiotic for Weight Management 30 caps
Label & Product Facts
| Medicinal Ingredients: | | Each capsule contains: |
| --- | --- | --- |
| Bifidobacterium lactis B420 | | 10 billion CFUs† |
Non-Medicinal Ingredients: Cellulose, hypromellose, magnesium stearate (veg), and silicon dioxide.
Recommended Dose: Adults take 1 capsule daily or as directed by your healthcare practitioner.
Recommended Use: Could be a complement to a healthy lifestyle that incorporates a calorie-reduced diet and regular physical activity for individuals involved in a weight management/maintenance program. Source of probiotics.
Caution: Do not use this product if you have an immunecompromised condition (e.g. AIDS, lymphoma, patients undergoing long-term corticosteroid treatment). Consult a healthcare practitioner prior to use if you have fever, vomiting, bloody diarrhea or severe abdominal pain. Discontinue use and consult a healthcare practitioner if symptoms of digestive upset (e.g. diarrhea) occur, worsen, or persist beyond 3 days. Do not use if perma seal is missing.
This product is non-GMO, gluten-free, and vegetarian.
†Colony Forming Units of total blend at date of expiration.
*This probiotic does not require refrigeration and will be shipped as is.
Estimated delivery: between 1-2 days in Ontario/Quebec and 1-4 days Canada-wide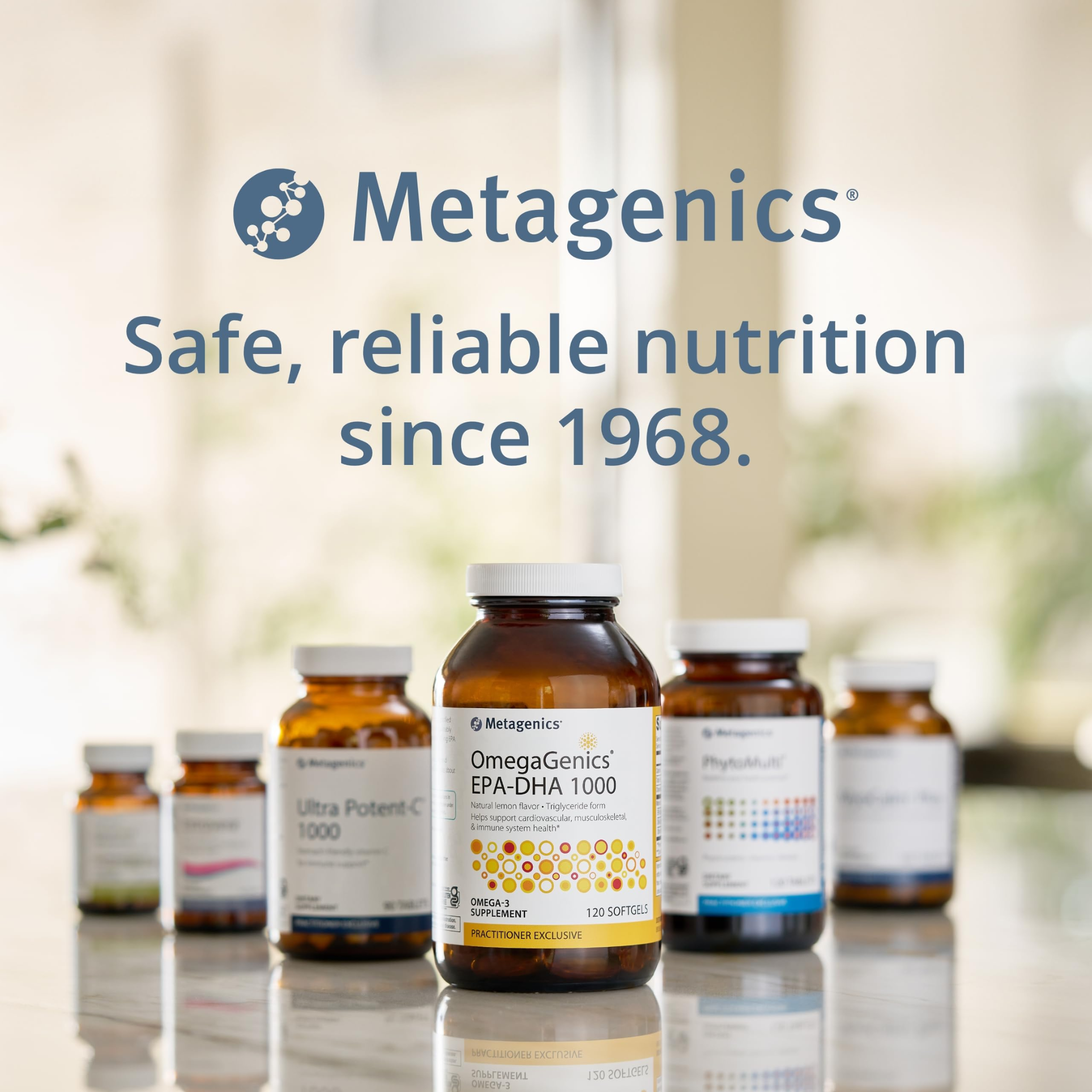 Metagenics
Gold standard of scientific credibility, quality, innovation, and sourcing transparency.
Shop Now