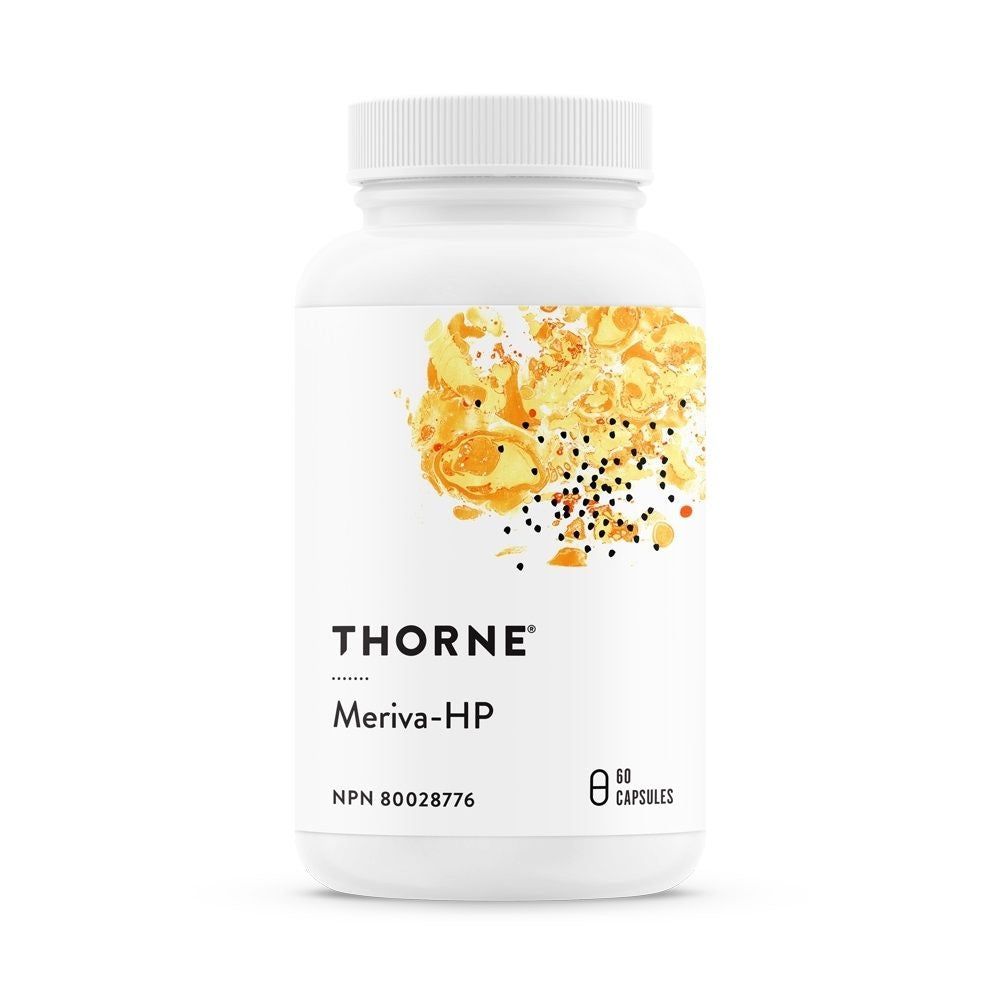 Thorne Meriva- HP 60 caps
This product has an expiration date of 10/2023. This item is final sale and non-exchangeable.
Meriva® is a unique, patented curcumin product. Curcumin is a potent antioxidant flavonoid that offers numerous health benefits, including supporting joint health, and hepatic, GI, and cardiovascular function.

Whether taken as a supplement or from food, curcumin is generally poorly absorbed into the bloodstream. Meriva curcumin phytosome is a unique curcumin extract that is significantly better absorbed than other curcumin extracts. Phytosomes are plant extracts bound to phosphatidylcholine (PC), an essential component of human cells. When taken orally, PC is very well absorbed and curcumin can be bound to PC to enhance its absorption.

A human study demonstrated 29-times greater bioavailability than ordinary curcumin. Meriva supplementation resulted in higher plasma concentrations of curcumin from a much smaller dose than with ordinary curcumin.
Recommended Use or Purpose:
Antioxidant for the maintenance of good health.

Recommended Dose (Adults):
Take 1 capsule two times daily or as recommended by your health professional.
Medicinal Ingredient:
Per Capsule:
Curcuminoids-Phosphatidylcholine complex 300 mg
(Curcuma longa (root) / Helianthus annuus (sunflower) (seed))
Standardized to 33% curcuminoids
Non-Medicinal Ingredients: Hypromellose (derived from cellulose) capsule, L-Leucine, Calcium Laurate, Silicon Dioxide, Microcrystalline Cellulose, Calcium Citrate.
Estimated delivery: between 1-2 days in Ontario/Quebec and 1-4 days Canada-wide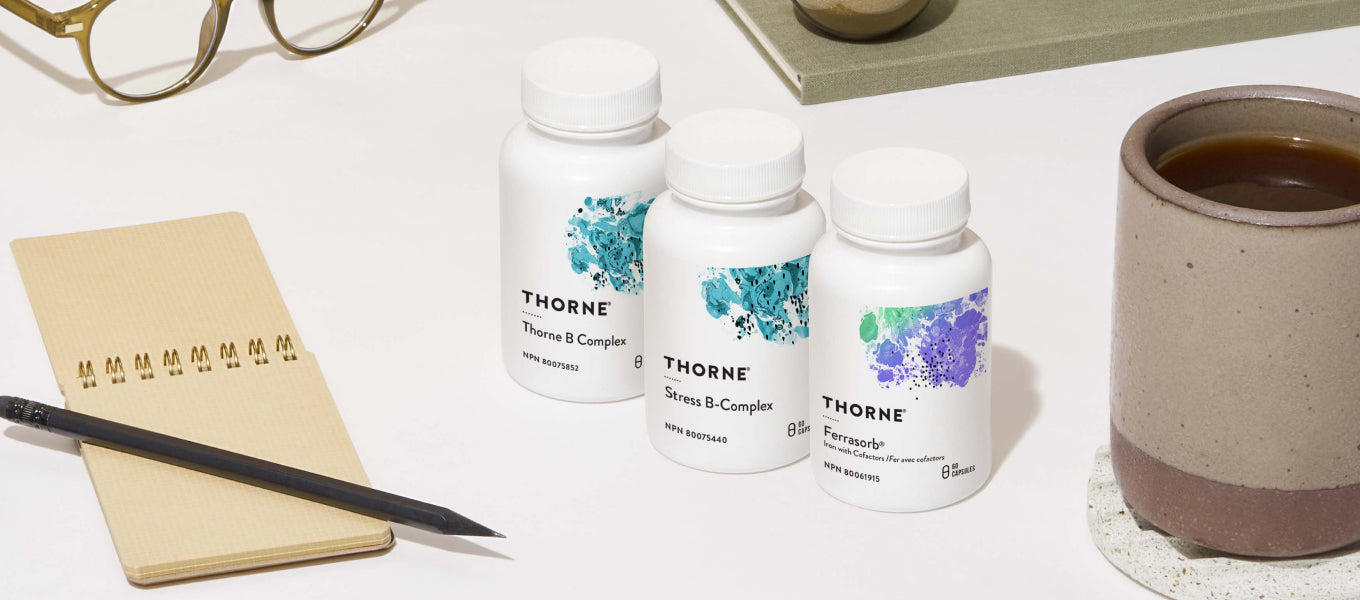 Thorne
The most trusted name in personalized, scientific wellness. Start your healthy aging journey today.
Shop Now