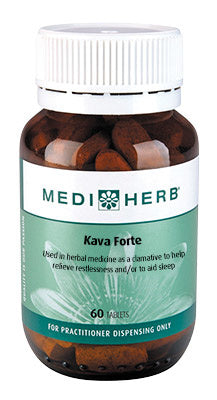 Medi Herb Kava Forte 60 tabs
Kava Forte contains Kava root extracted with 100% water, which provides an extract with a full spectrum of compounds including the kavalactones. This product is standardised to contain 50 mg of kavalactones per tablet to ensure optimal strength and quality.
Each tablet contains:
Piper methysticum (Kava) root: 3.2 g
Adults: Take 1 tablet 3 times daily. For use beyond 6 months, consult your health care practitioner.
Estimated delivery: between 1-2 days in Ontario/Quebec and 1-4 days Canada-wide