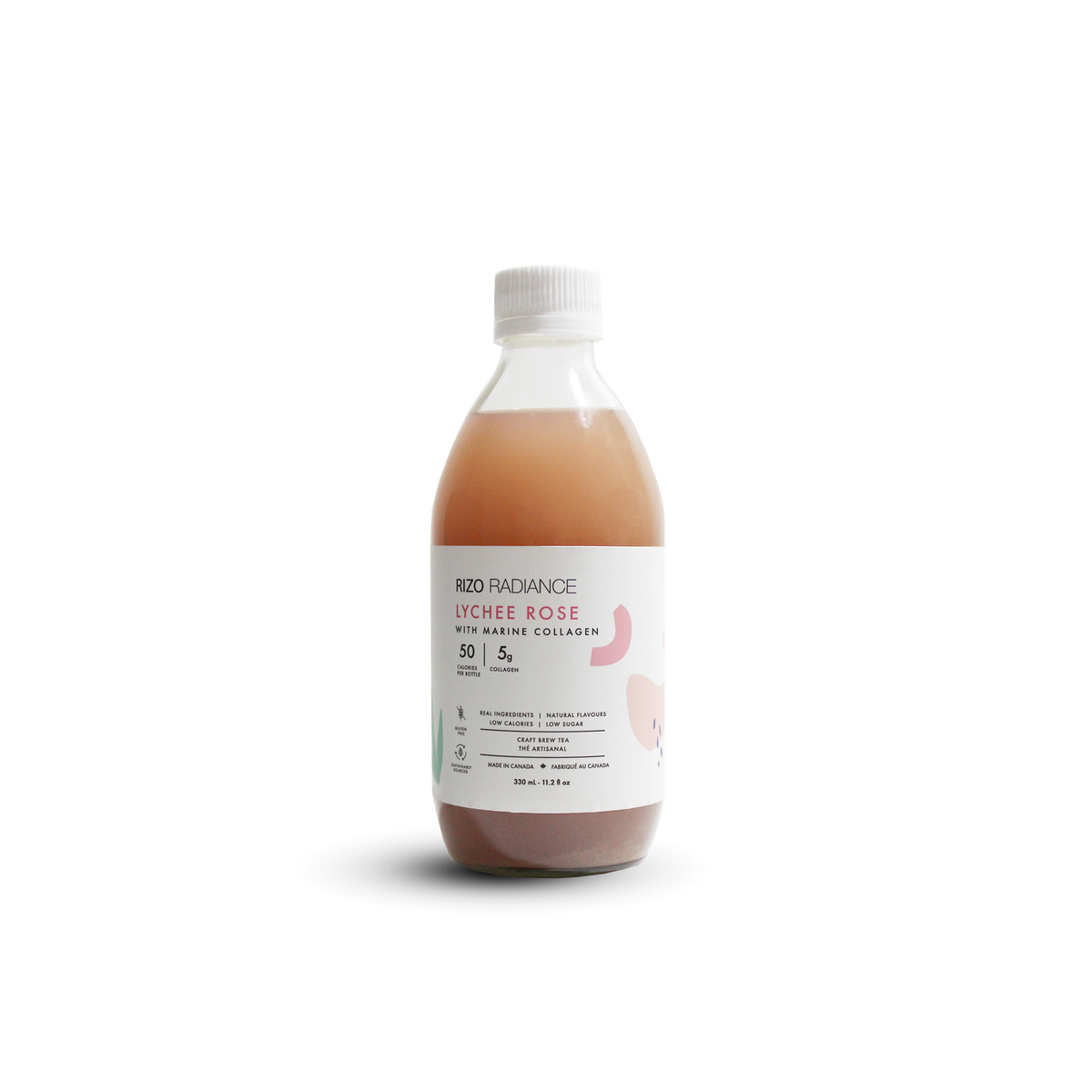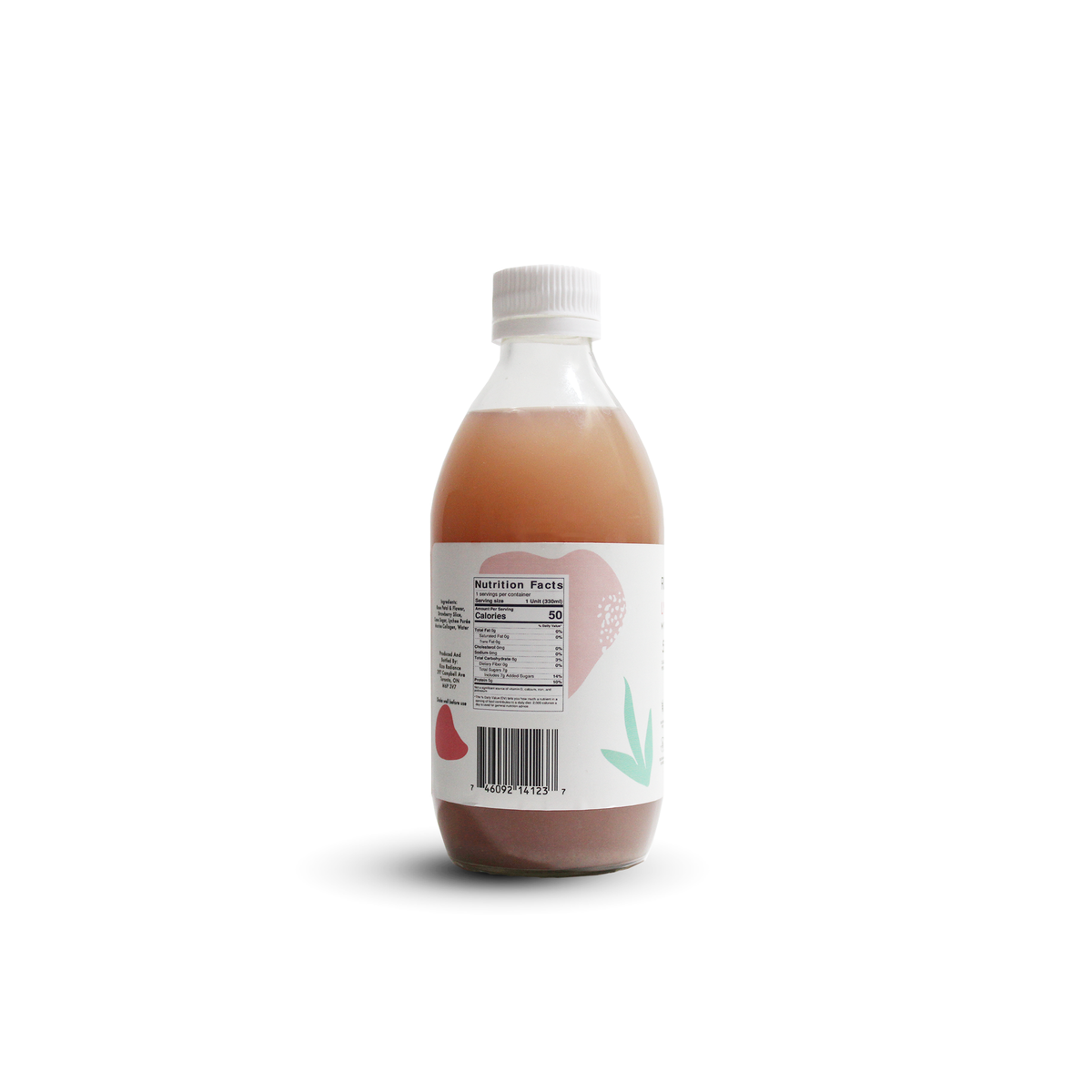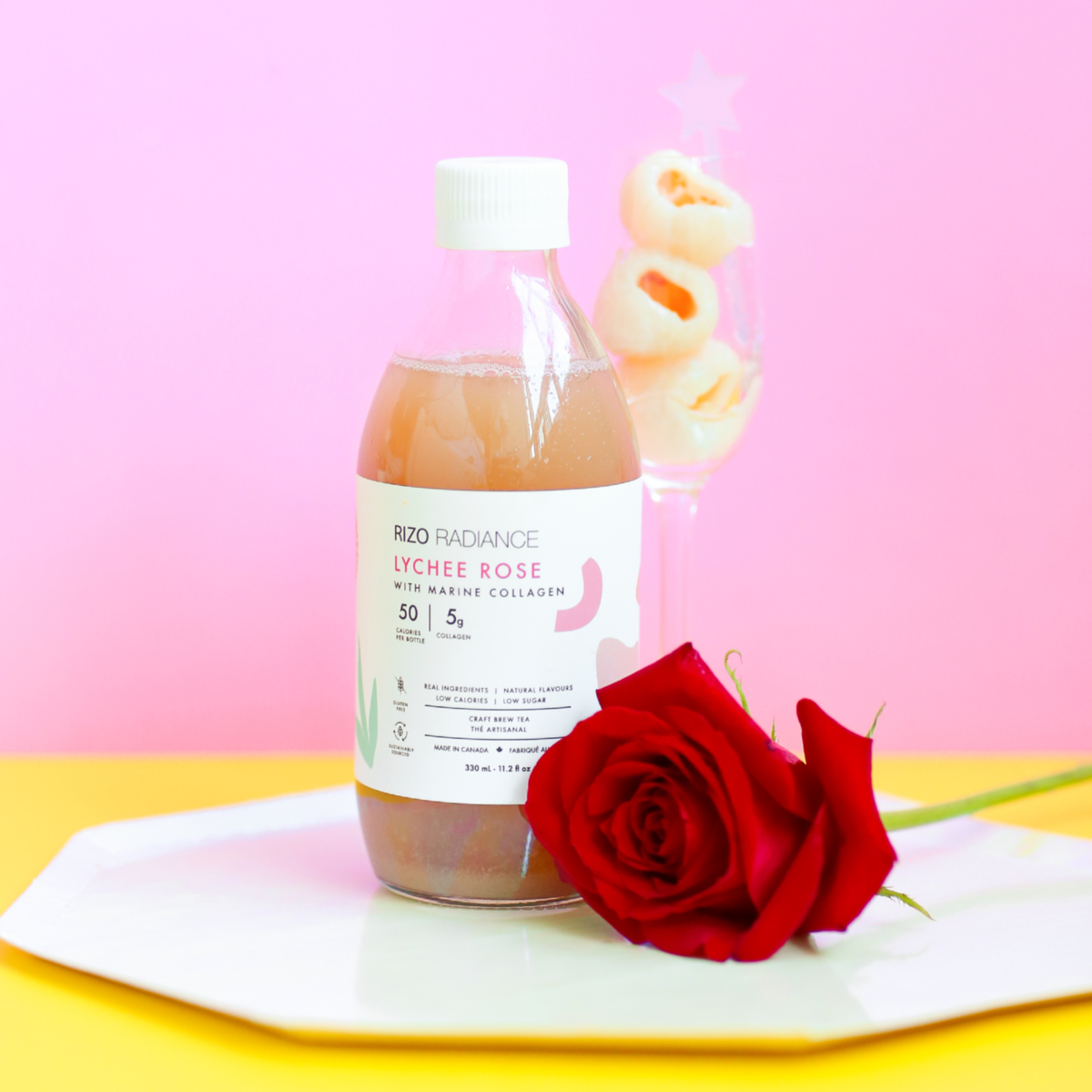 Lychee Rose Craft Brew Tea with Marine Collagen 330ml
This regenerating formula captures the subtle floral notes of lychee fruit against the full-bodied intensity of rose tea to produce an aromatic yet soothing tonic. Rose tea is known to naturally uplift your mood and regulate sleep. Sip and relieve your stresses!
Each bottle contains 6 key ingredients: filtered water, lychee purée, cane sugar, strawberry, marine collagen peptides, rose petal

5 GRAMS OF SKIN-SUPPORTING MARINE COLLAGEN


SKIN HYDRATION AND ELASTICITY
---
Collagen encourages firmer, smoother and more youthful skin.

IMPROVES HAIR AND NAIL STRENGTH
---
Collagen nurtures stronger hair and nails and stimulates growth.

HORMONE AND ANTIBIOTIC-FREE
---
Guaranteed to be hormone and antibiotic-free, unlike bovine collagen.

DELICIOUSLY CRAFTED TO PERFORM


Each bottle is made with clean nutrient-dense ingredients portioned to support your skin health, boost energy levels, and promote your glow!

Lychee
Sweet and flowery-flavoured fruit full of healthy minerals, vitamins and antioxidants to help boost immunity.

Rose
Natural antiseptic known for its anti-inflammatory properties to help cleanse and hydrate skin.
Estimated delivery: between 1-2 days in Ontario/Quebec and 1-4 days Canada-wide