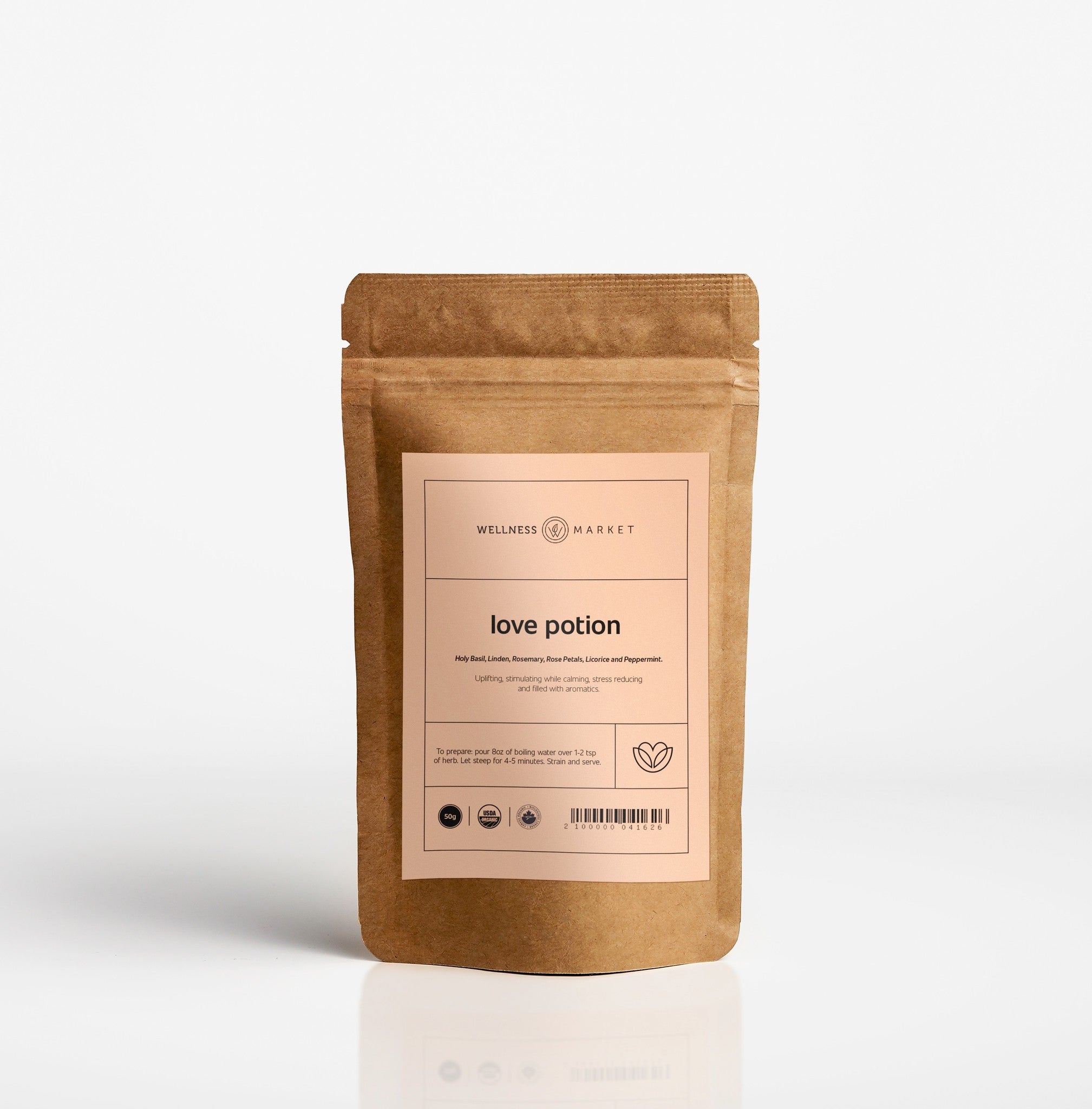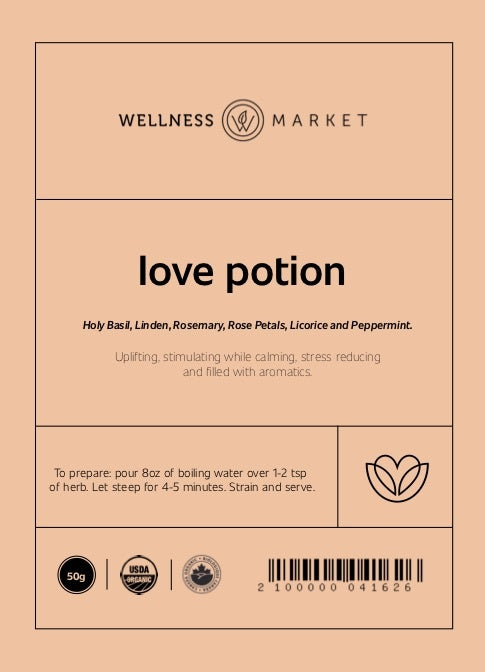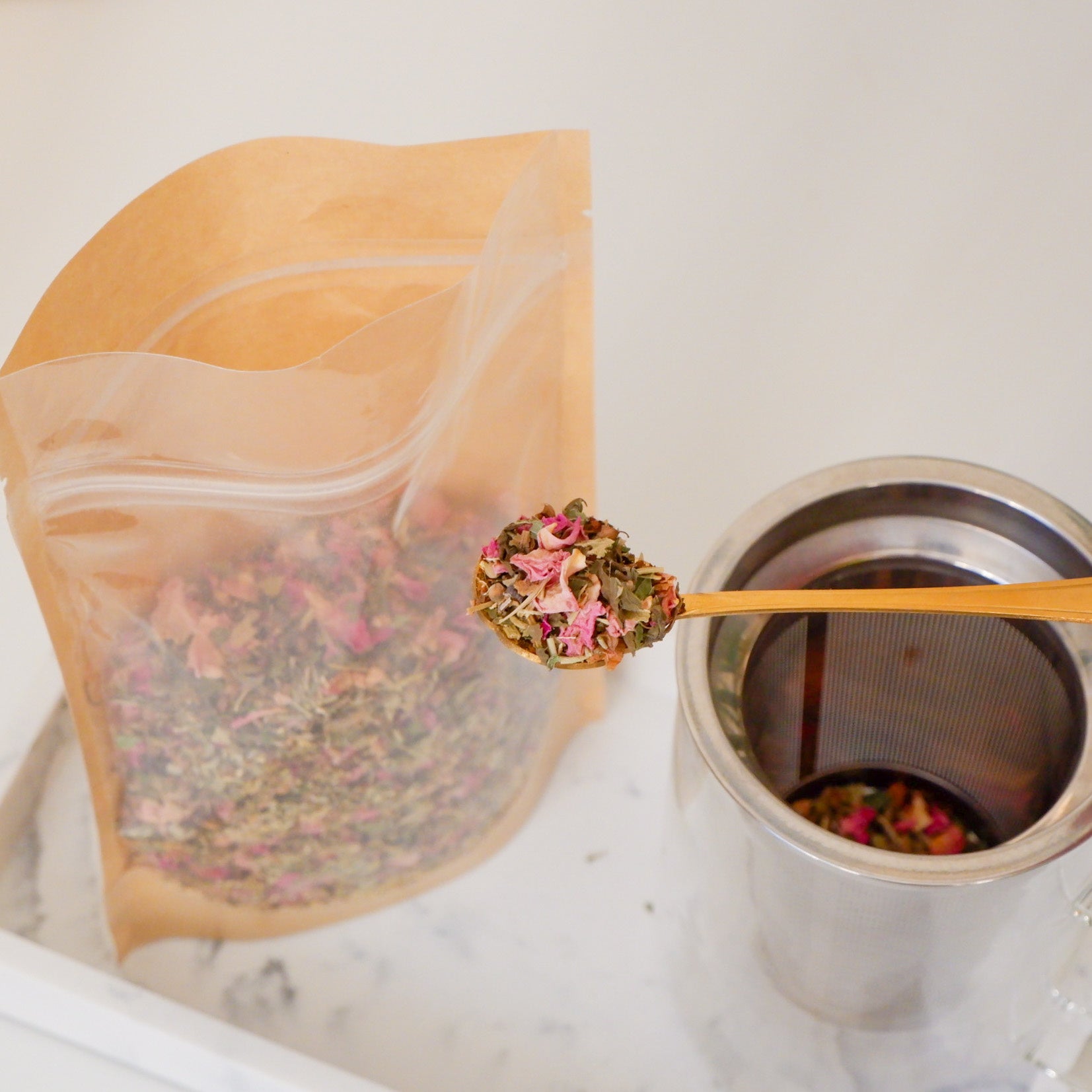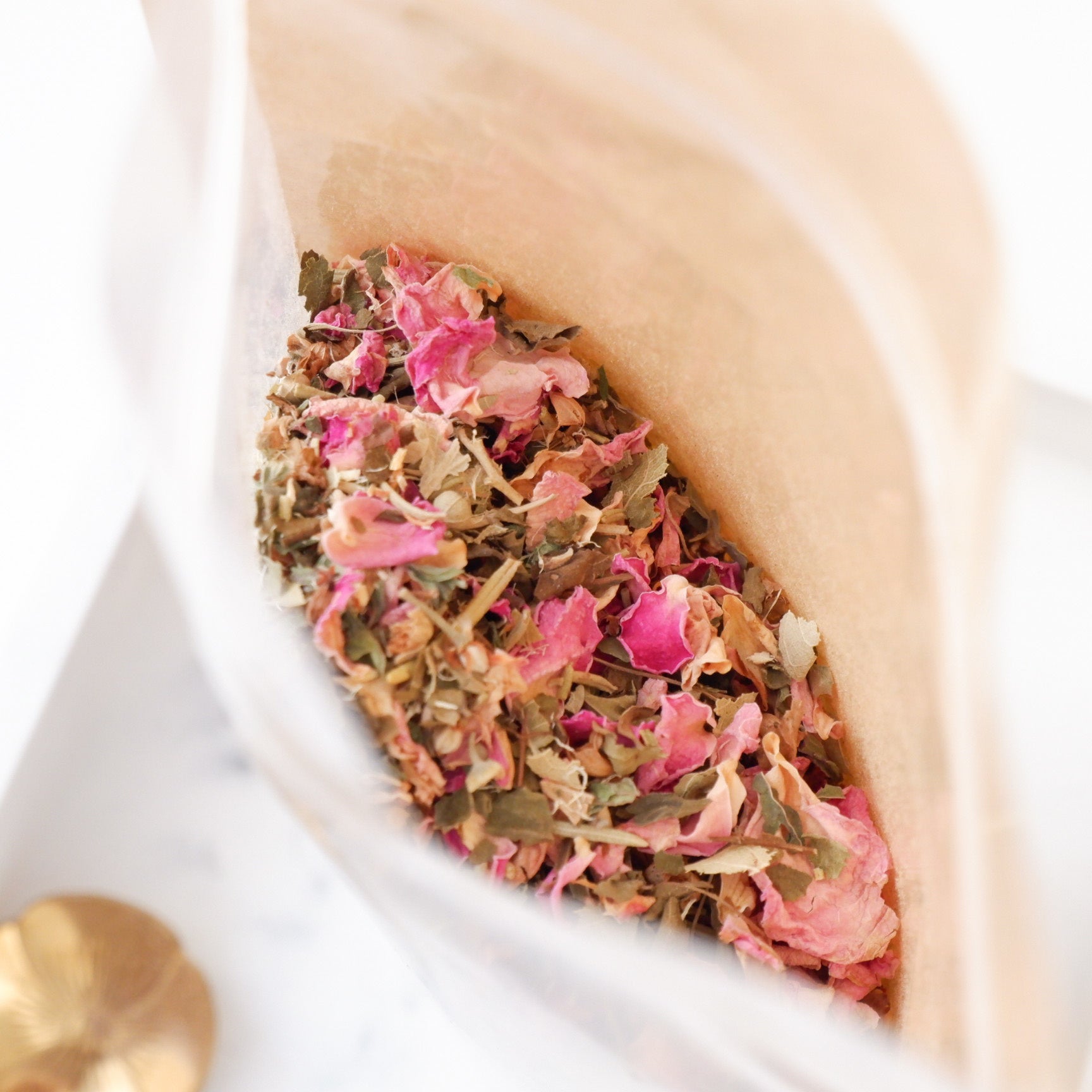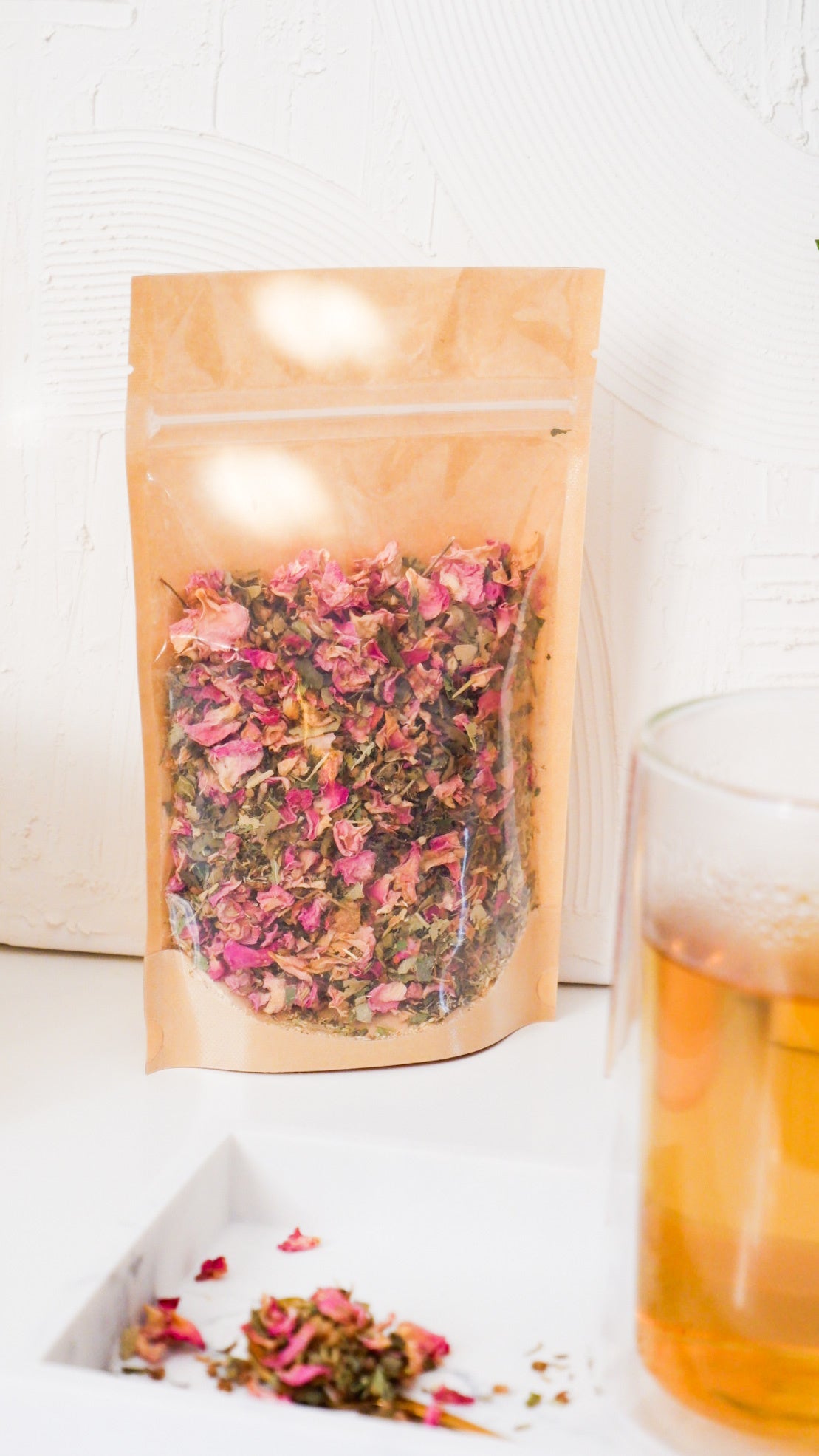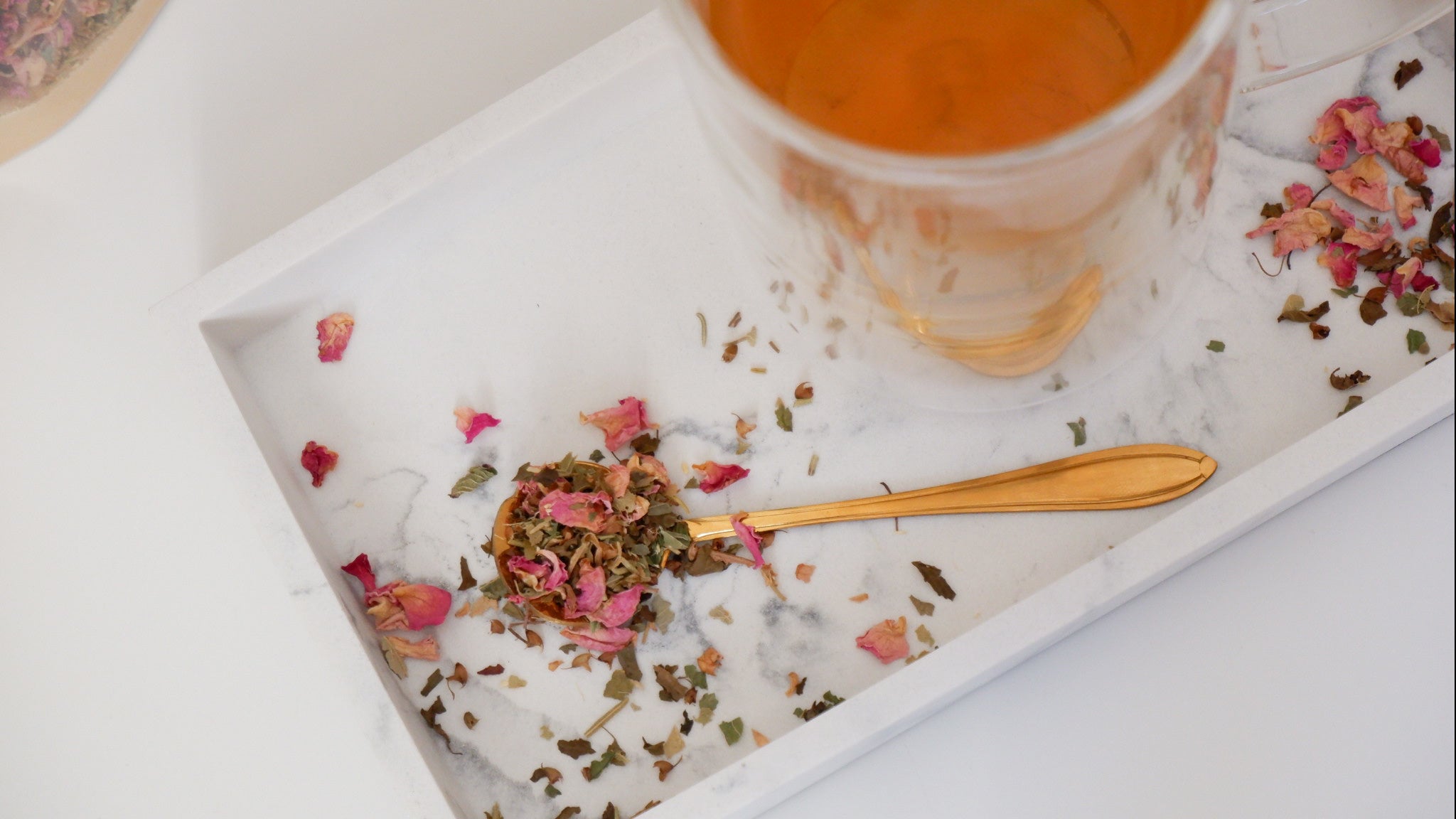 Designed to be stimulating and uplifting, but also calming and grounding.
Ingredients: Holy Basil, Linden, Rose Petals, Rosemary, Licorice and Peppermint.
Highlight Ingredients
Holy Basil aka Tulsi: An amazing herb for soothing the nervous system. Because of its high flavonoid content, it can be very healing for people experiencing ongoing, chronic stress. The way it helps manage stress is by lowering cortisol (our stress hormone), and normalizing the size of our adrenal glands. It also increases cerebral circulation (to the brain), and can help move "stuck" energy.
Linden: Invaluable to those with cardiovascular issues such as angina, and heart palpitations, especially when there is nervous tension or stress involved. Linden can help relax the body, while soothing an irritated and tense mind. Great for those struggling with insomnia, nervous and muscle tension, anxiety, depression, hyperactivity, digestive issues originating from emotional unrest.
Rose: Widely recognized by various traditions of herbal medicine as energetic heart medicine, good for all matters of heart-ache, grief, and trauma. Aphrodisiac, aromatic, nervine, skin tonic, uterine tonic, blood tonic. We can't make a heart tea without adding rose!
Rosemary: One of my go-to circulatory stimulants. Modern day herbalists use rosemary for mental clarity, cloudy thinking, brain fog, and what David Winston calls "stagnant depression". Great for people with a cold constitution or weakened circulatory system.
Estimated delivery: between 1-2 days in Ontario/Quebec and 1-4 days Canada-wide