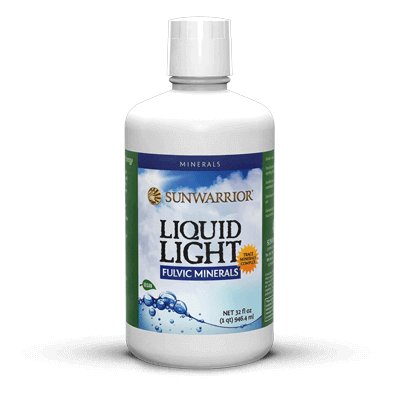 Liquid Light Fulvic Minerals 946ml
Liquid Light is what we like to call "Mineralized Solar Energy", a raw, plant-based fulvic acid and liquid mineral complex created by nature. The minerals were captured by ancient plant life, free of modern pollution and contaminants, fulvic acid was produced by beneficial microbes, and the complex is extracted from an ancient, undisturbed plant deposit using pure cold water. This creates a liquid supplement that contains one of the most powerful nutrient transporters found in the natural world.
Liquid Light Provides:
Powerful polyelectrolytes produced by nature*
Over 72 trace minerals and elements complexed with Fulvic Acid*
Improved absorption and assimilation of vitamins, minerals, amino acids, and other nutrients*
Enhanced energy and endurance*
Suggested Use: Take one capful or 1 Trial Pack once a day or as needed. May be taken by itself, with water or juice. Store unopened package out of direct light and away from heat.
As with any nutritional supplement, you should consult your physician before beginning a dietary regimen containing this product. Keep out of the reach of children. If you are nursing, pregnant or considering pregnancy, you should consult your healthcare professional prior to using this product.
Estimated delivery: between 1-2 days in Ontario/Quebec and 1-4 days Canada-wide