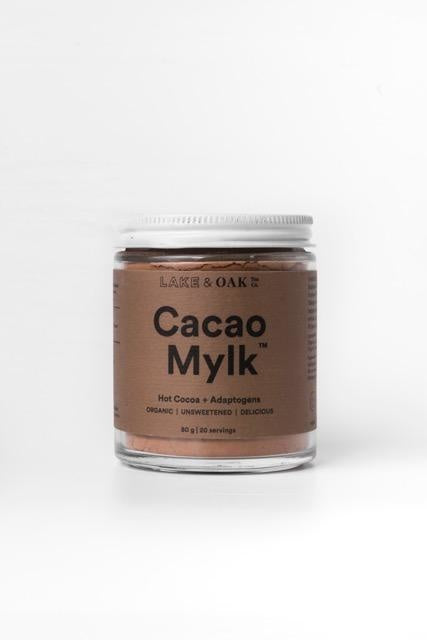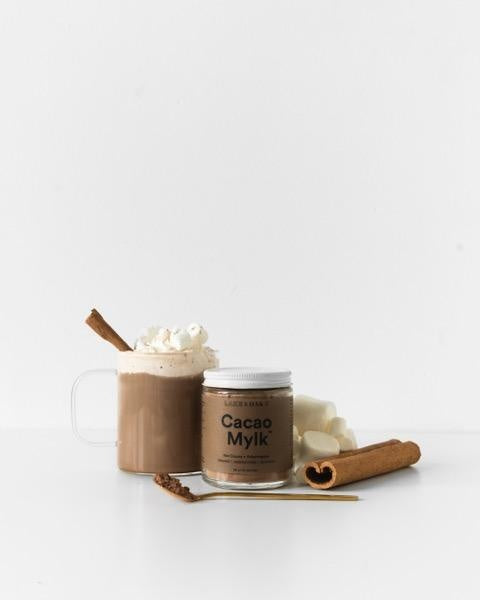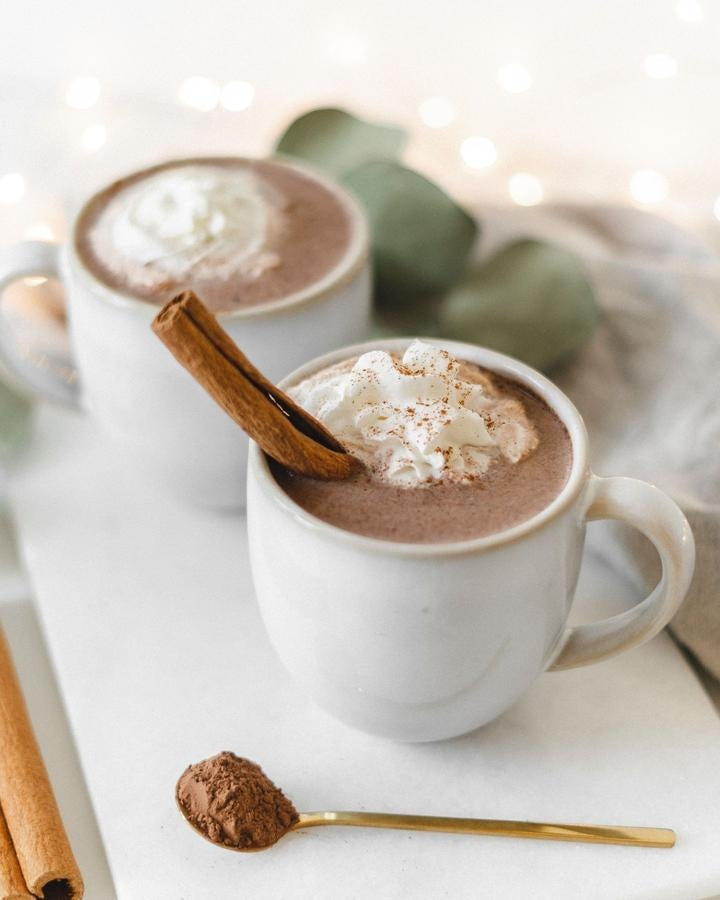 Lake and Oak Cacao Mylk Superfood Hot Chocolate 80g
Inspired by cozy nights in, plush blankets and rose-scented bubble baths, this delish and functional hot cocoa is choc-full of adaptogens and raw cacao power. Chaga mushroom, maca and cacao lift the spirits, target stress and promote a glow from within.
Just whisk, warm with milk and sweeten to your liking - it's your chocolatey hygge in a cup.
"Sooo cozy, delicious and healthy! It's helping me with my goal to reduce sugar intake. I use frothed milk and maple syrup to sweeten" - Andrea M.
100% ORGANIC - ADAPTOGENIC - NUTRITIONIST FORMULATED
INGREDIENTS
*All organic* Raw Cacao, Cinnamon, Ginger, Chaga Mushroom, Maca, Nutmeg, Pink Himalayan Sea Salt
BENEFITS
Ingredients shown to help:
boost mood and energy
improve the body's ability to manage stress
combat free radicals and support cellular regeneration
TASTING NOTES
Chocolatey, rich and nutty, with a hint of warmth from ginger and cinnamon.
Estimated delivery: between 1-2 days in Ontario/Quebec and 1-4 days Canada-wide