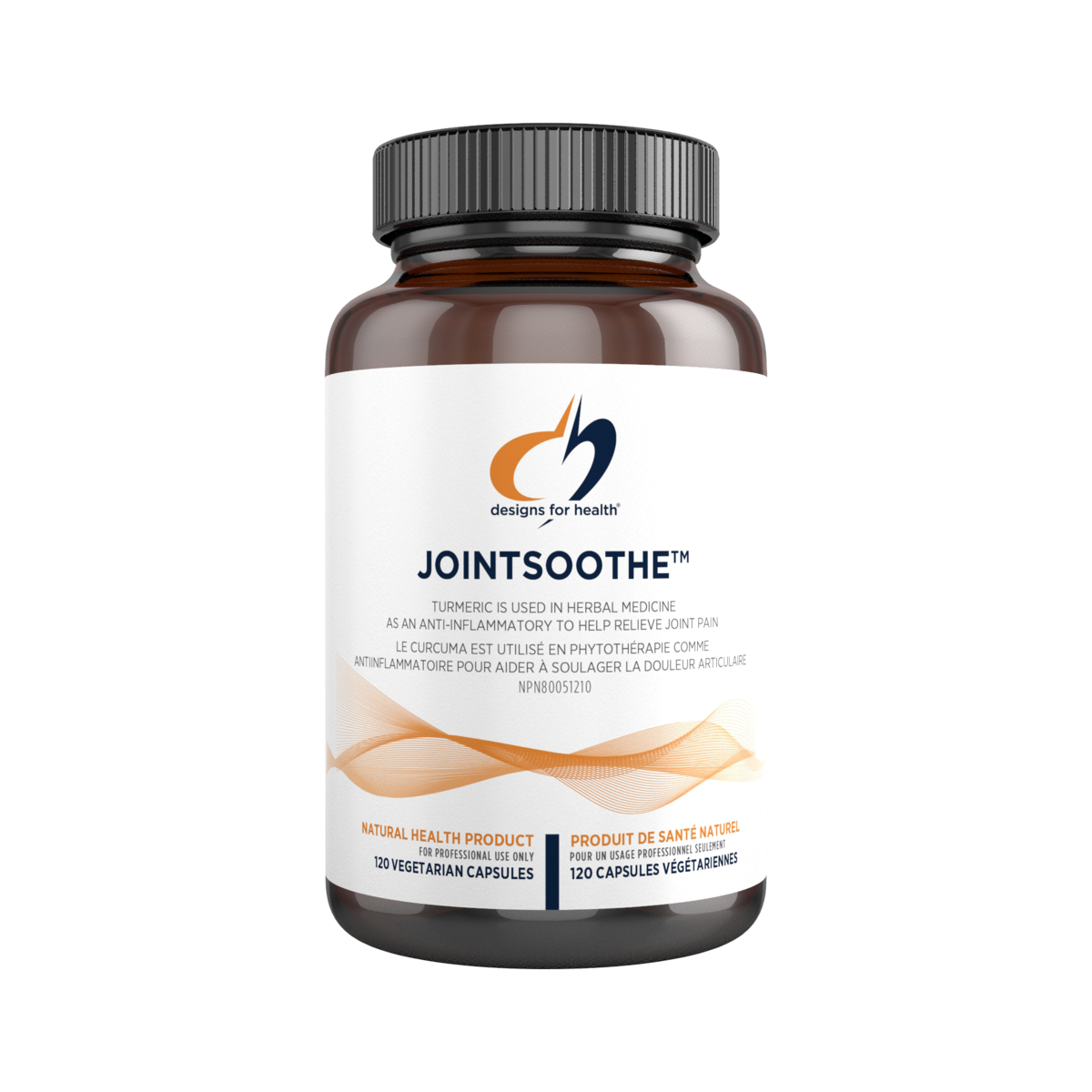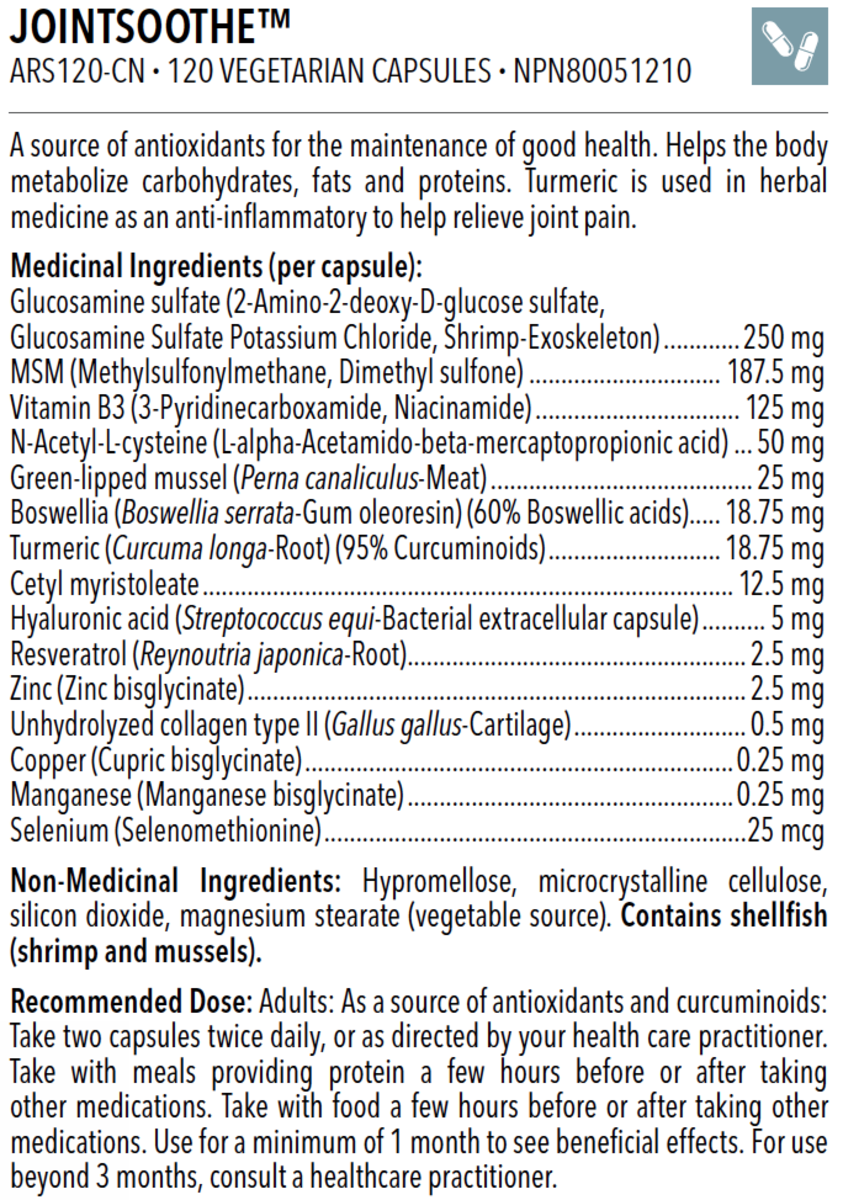 JointSoothe™ gives joints nutritional support for repair, lubrication, free movement, and healthy function. Joints, cartilage, ligaments, tendons and synovial fluid (for joint lubrication) undergo a continuous but slow turnover and remodeling process. This is affected by many physiological factors such as diet, supplements, activity, stress, gut health, allergies, immune status, infections, aging, hormones, toxic load and/or various medications.
Estimated delivery: between 1-2 days in Ontario/Quebec and 1-4 days Canada-wide


Designs For Health
Designs for Health is unmatched in its ability to formulate highly effective synergistic formulas.

Shop Now