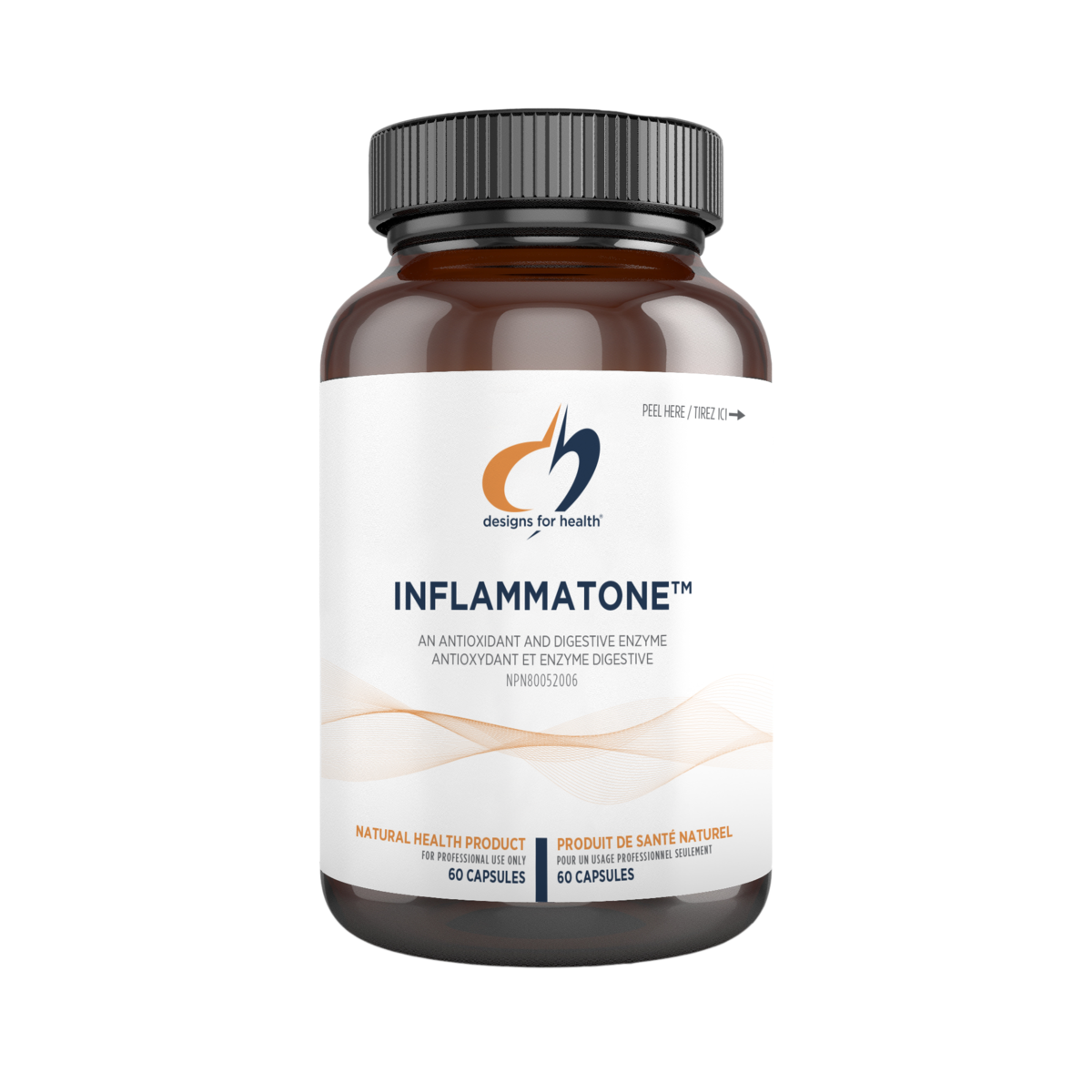 Inflammatone™ is a combination of herbs, nutrients and proteolytic enzymes for modulating the inflammatory response, supporting the natural clearance of proteins like kinin and fibrin, and for supporting healthy lymphatic drainage. The ingredients in Inflammatone™ provide natural anti-inflammatory effects and protect against oxidative stress.
Estimated delivery: between 1-2 days in Ontario/Quebec and 1-4 days Canada-wide


Designs For Health
Designs for Health is unmatched in its ability to formulate highly effective synergistic formulas.

Shop Now