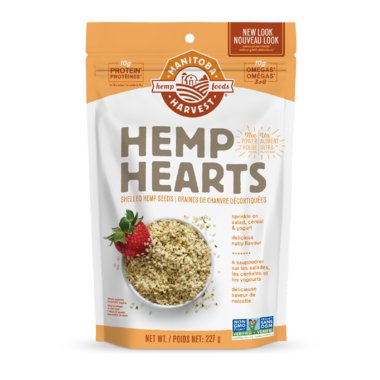 Manitoba Harvest Hemp Hearts 227g
Manitoba Harvest Hemp Hearts are made from the very best and most nutritious part of the hemp seed, the heart. By shelling the hemp seed, you get only the center, with its raw nutrition, rich nutty flavour and tender crunch. It's delicious. It's sustainable. And it's packed with the goodness of omegas, digestible proteins, vitamins, minerals and fiber. Hemp seeds can replenish much of what your body may be missing!

Sprinkle on top of salads, cereal or yogurt. Add hemp hearts to baking, or just eat them right out of the bag.


Recommended Use: 1-2 servings per day.
Storage: Refrigerate after opening.
Ingredients: Raw shelled hemp seed.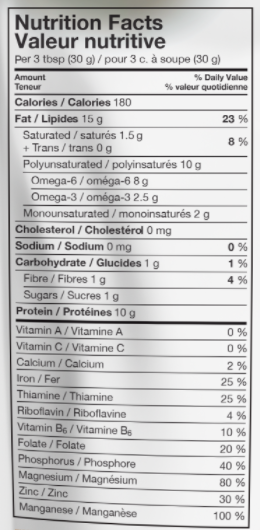 Estimated delivery: between 1-2 days in Ontario/Quebec and 1-4 days Canada-wide