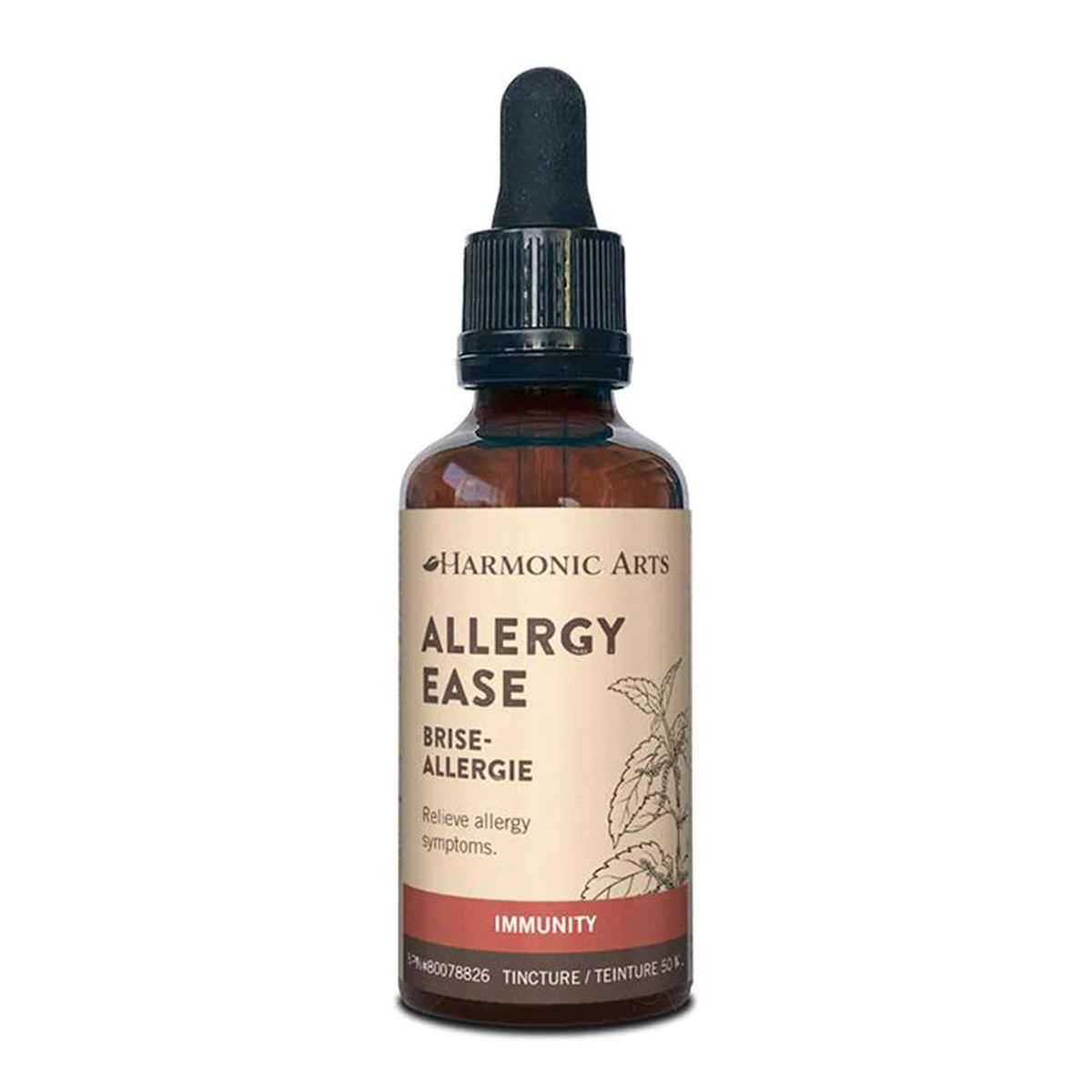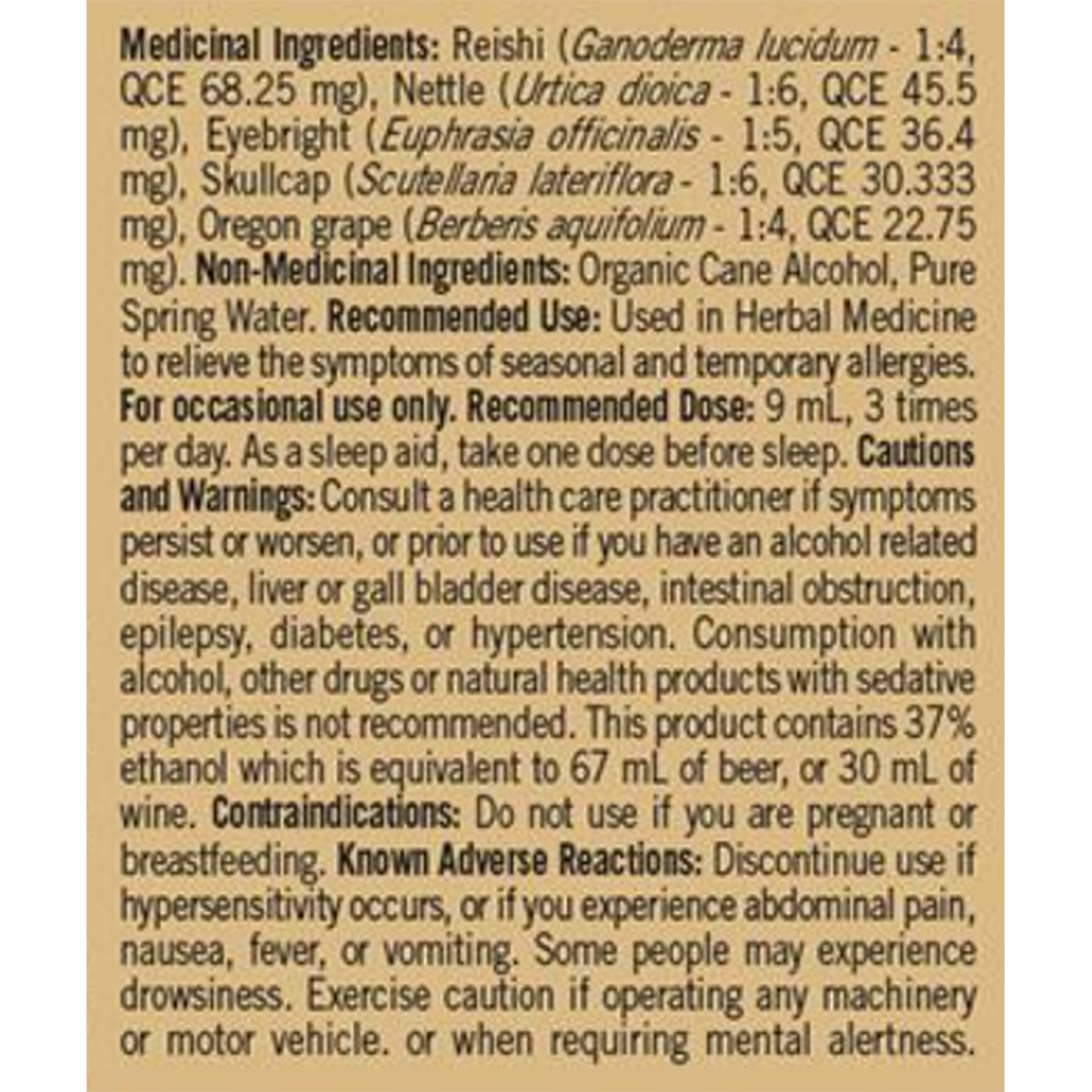 Harmonic Arts Allergy Ease
Ease inflammatory symptoms associated with hay fever and seasonal allergies with our Allergy Ease formula. Use Allergy Ease formula daily to reduce severity and symptoms of allergic histamine-reactions.
Features:
Relieves itchy eyes, congestion and sneezing
Builds immunity and resistance
Features Reishi and Nettle, to minimize inflammatory response.
Recommended dosage: 9ml 3 times a day when needed.
Ingredients: Made with Organic Cane Alcohol, Canadian Spring Water, and Organic Herbs: Nettle Tops 1:6, QCE 45.5mg Reishi Mushroom 1:4, QCE 68.25 Skullcap 1:6, QCE 30.333mg Eyebright 1:5, QCE 36.4mg Oregon Grape Root 1:4, QCE 22.75mg Ɔ Wildharvested
Caution:Consult a health care practitioner if symptoms persist or worsen.
Consumption with alcohol, other drugs and/or natural health products with sedative properties is not recommended. Consult a health care practitioner prior to use if you have an alcohol related disease, liver disease or gall bladder disease, intestinal obstruction, epilepsy, diabetes, and/or hypertension. This product contains 37% vol% ethanol (alcohol), ie up to 2.63g per dose, which is equivalent to 67ml of beer, or 30ml of wine.
Contraindications: Do not use if you are pregnant or breastfeeding.
Known Adverse Reactions: Some people may experience drowsiness. Exercise caution if operating heavy machinery, driving a motor vehicle or involved in activities requiring mental alertness. Hypersensitivity/allergy can occur, in which case, discontinue use. Laxative effect may occur. Discontinue use if you experience abdominal pain, nausea, fever or vomiting.
Estimated delivery: between 1-2 days in Ontario/Quebec and 1-4 days Canada-wide