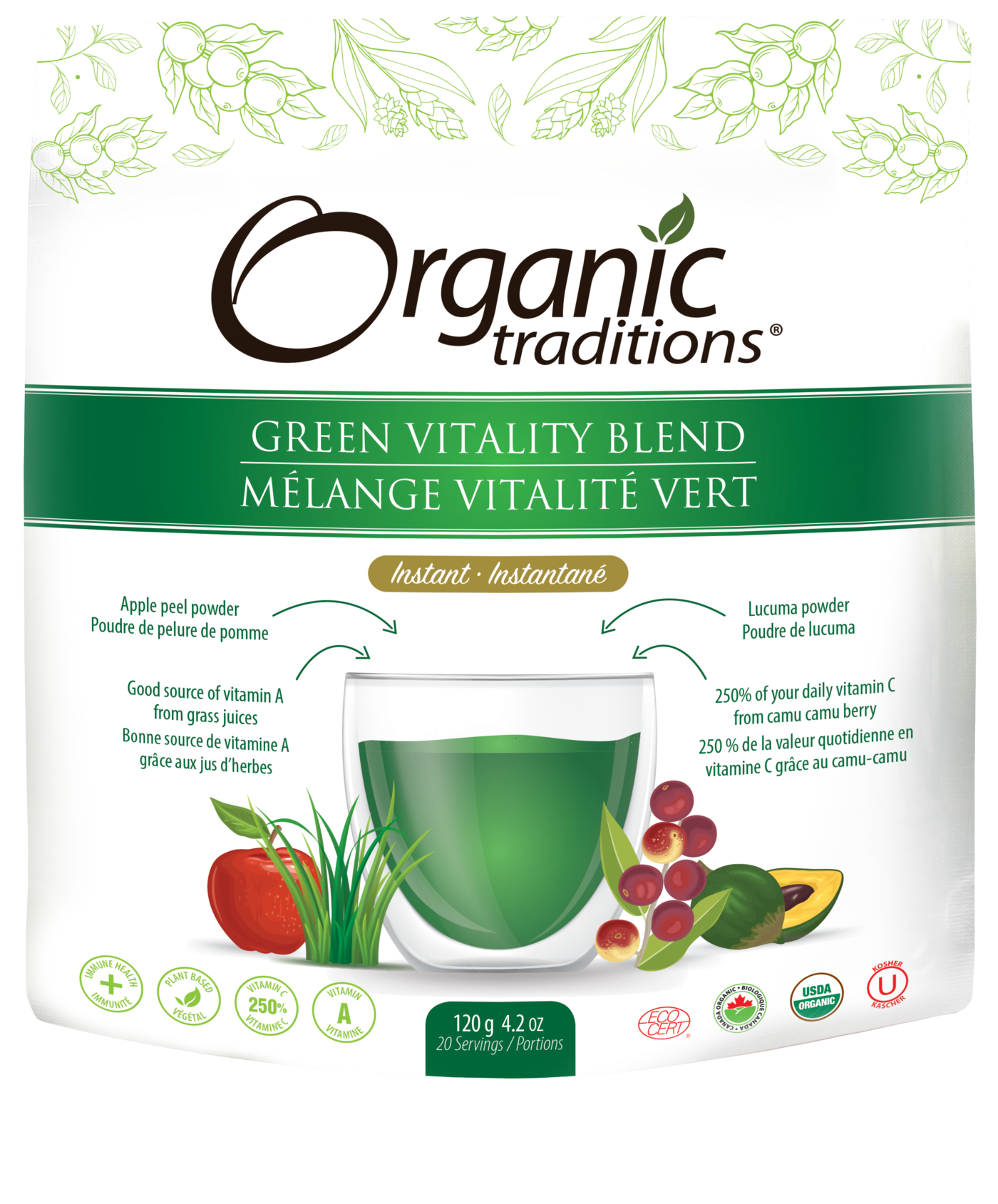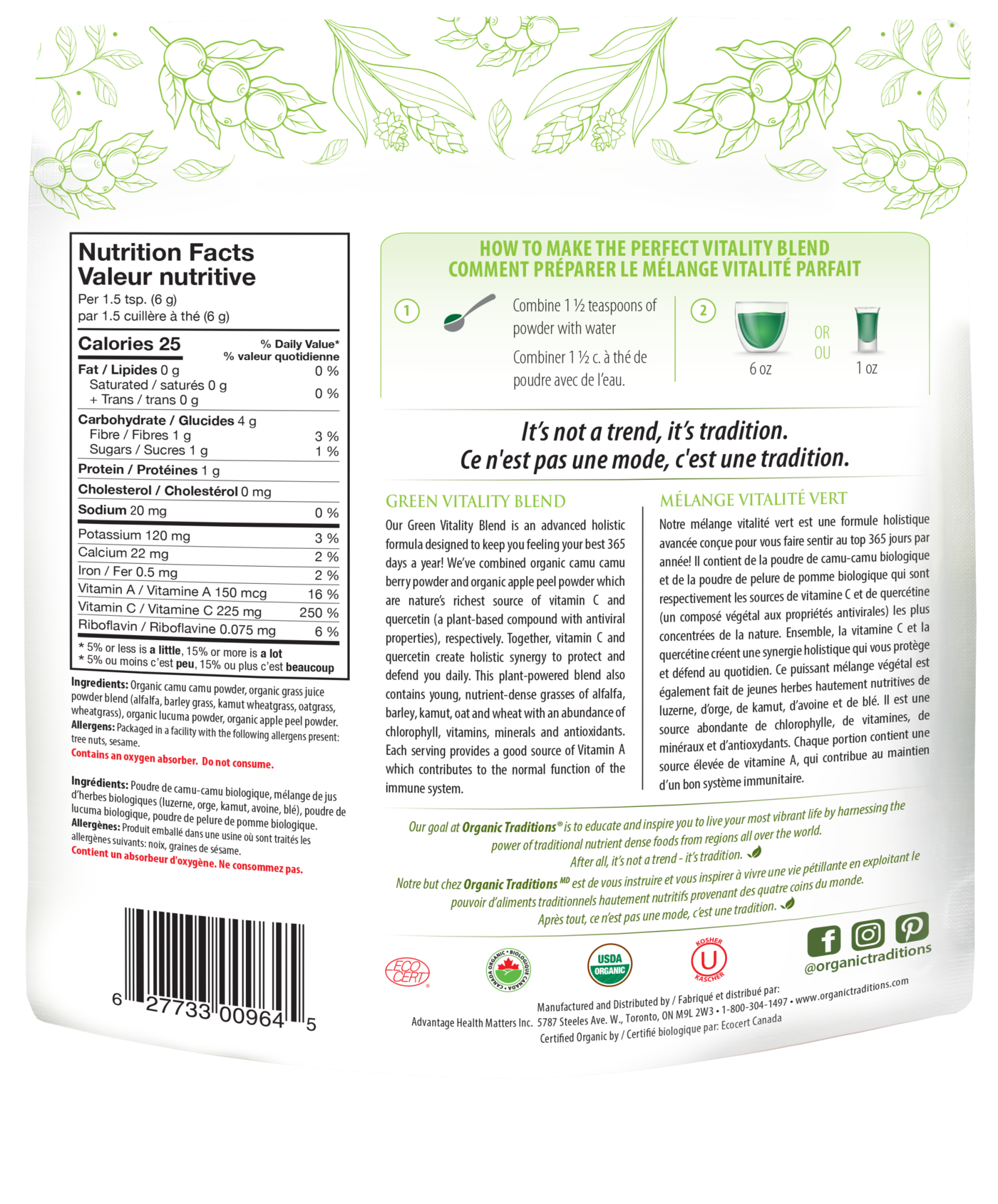 Green Vitality Blend 120g
This product has an expiration date of 06/2023. This item is final sale and non-exchangeable.


Why you'll love it
Immune supporting.
A good source of vitamin A.
250% of your RDI of vitamin C in each serving!
Contains young, nutrient dense grasses of alfalfa, barley, kamut, oat and wheat.
Packed with chlorophyll, vitamins, minerals and antioxidants.
How to use it
Perfect for smoothies, smoothie bowls, juices, water and more.
Try mixing 1.5 tsp with 1-2oz of water to take as an immunity shot in the AM or whenever you need a boost!
organic: camu camu berry powder, alfalfa, barley, kamut, oat and wheat grass juice powders, lucuma powder and apple peel powder
Estimated delivery: between 1-2 days in Ontario/Quebec and 1-4 days Canada-wide