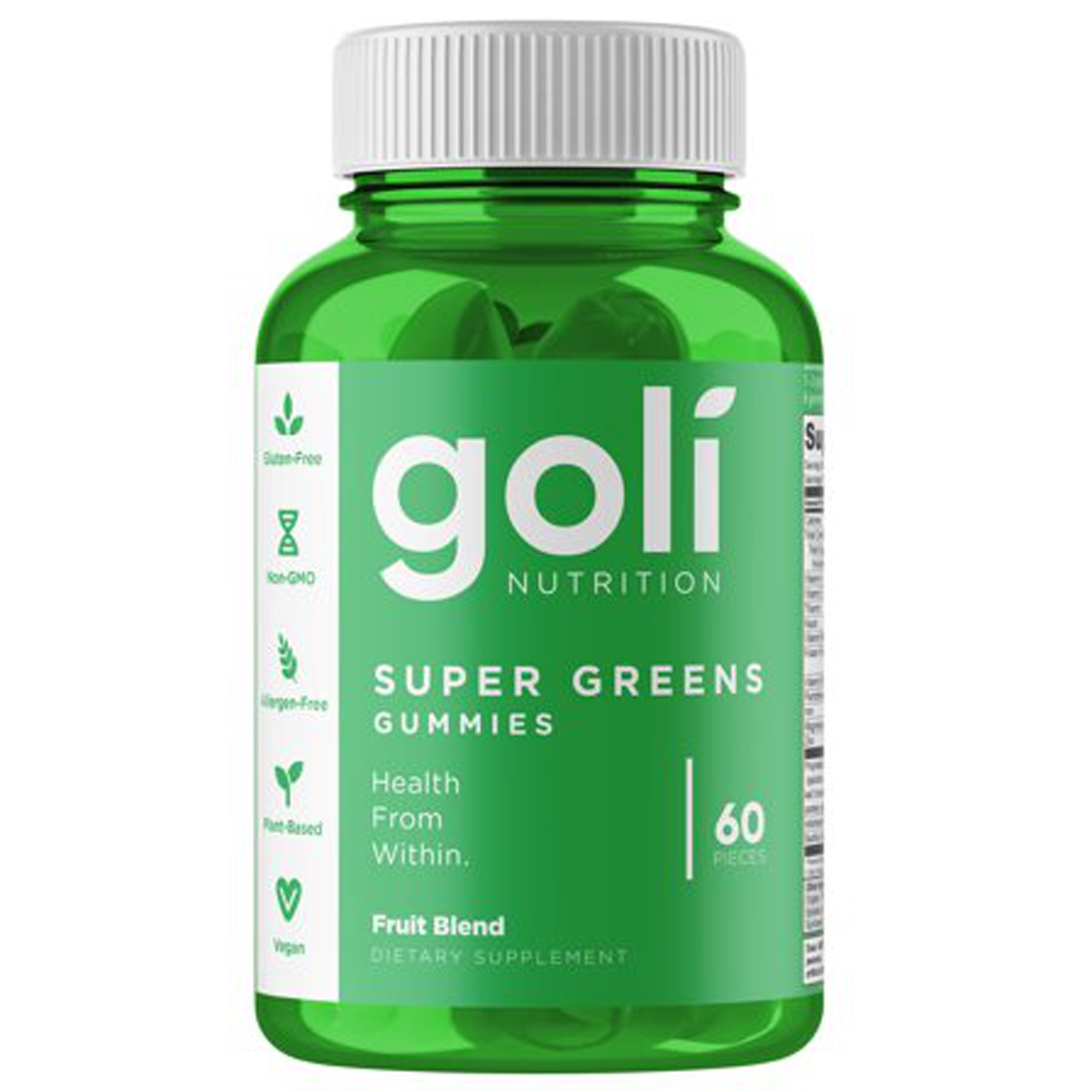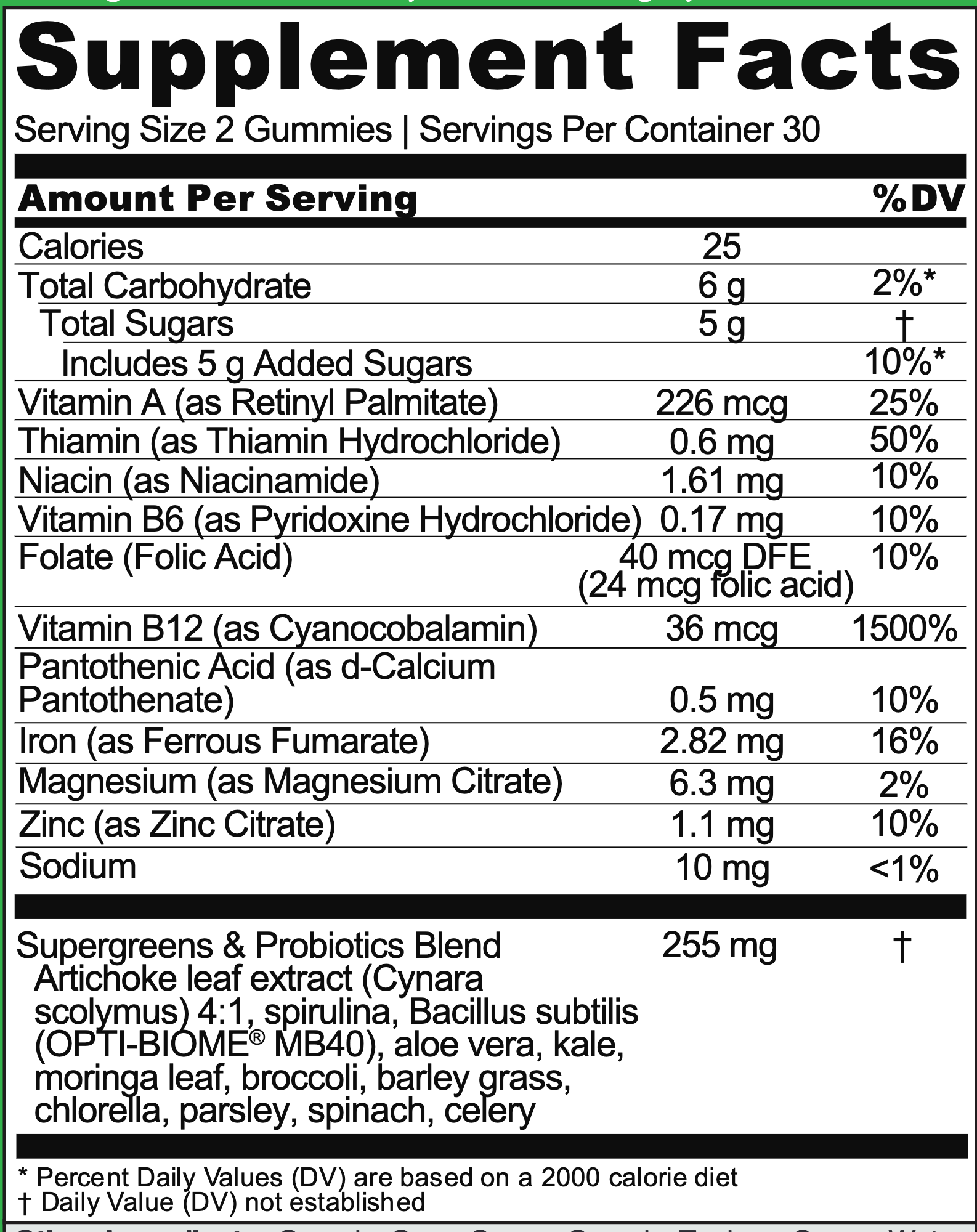 Goli Supergreens 60Gummies

Goli Nutrition is an inventive, people focused nutrition company driven by the belief that happiness and wellness go hand in hand. They strive to provide innovative products, uniquely formulated with complementary ingredients all backed by science, in a delivery format that makes taking your daily supplements enjoyable! Their goal with Goli Super Greens Gummies was to create an easy and delicious way for consumers to incorporate essential nutrients into their daily routine. They've included a powerful combination of vitamins and minerals to help you feel healthy from within.*
Wheat Free
Dairy/ Milk Free
Gluten Free
Soy Free
Yeast Free
Free of Artificial Colors/Flavors
Egg Free
Shellfish Free
Peanut Free
Take 2 gummies, twice daily. Chew thoroughly.
Store in a cool, dry place after opening.
Accidental overdose of iron-containing products is a leading cause of fatal poisoning in children under 6. Keep this product out of the reach of children. In case of accidental overdose, call a doctor or poison control center immediately.
Does not contain: yeast, wheat, milk, eggs, gluten, soy, gelatin, peanuts, shellfish, dairy, artificial sweeteners, synthetic colors, agave, and salicylates.
Estimated delivery: between 1-2 days in Ontario/Quebec and 1-4 days Canada-wide