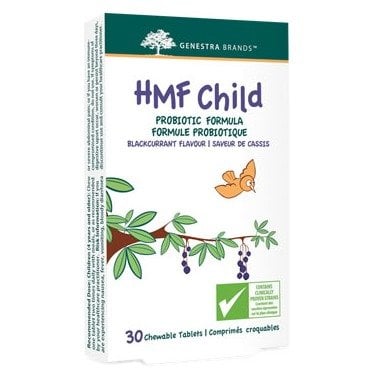 HMF Child Chewable Probiotic Formula Blackcurrant 30 tabs Black Currant
Genestra HMF Child is a moderate level probiotic ideal for children.

Features:
Contributes to a natural healthy gut flora
12.5 billion CFU per dose
Chewable tablet with natural blackcurrant flavour
Genestra HMF probiotics (despite having keep refrigerated on box) maintain a high degree of stability at 25C for up to 20 days.
HMF Child probiotic formula is a moderate level probiotic combination providing Lactobacillus acidophilus, Bifidobacterium bifidum, Lactobacillus paracasei, Lactobacillus salivarius and Bifidobacterium animalis subsp. lactis, which help support a healthy gut flora in children.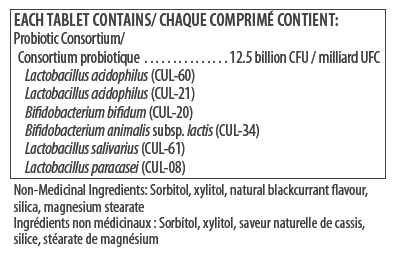 Please be advised that Well.ca follows manufacturer guidelines for storing & shipping probiotics. This product will be shipped with an ice-pack to maintain product efficacy.
Estimated delivery: between 1-2 days in Ontario/Quebec and 1-4 days Canada-wide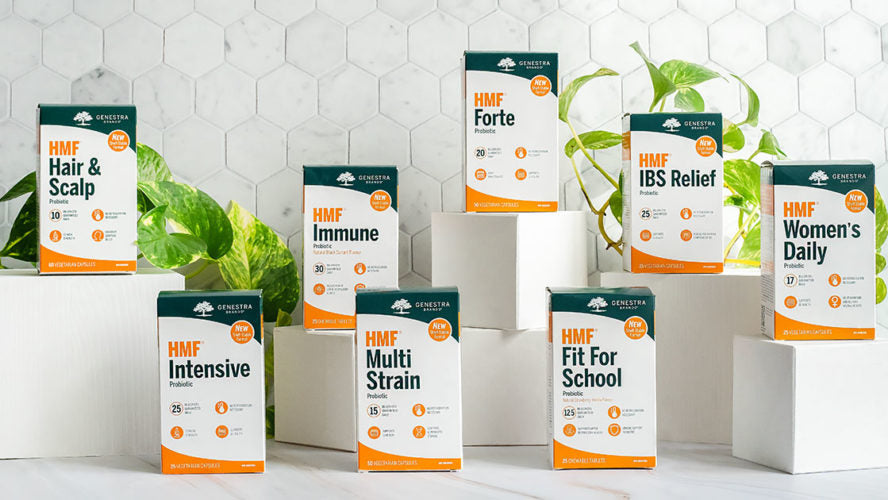 Genestra
Genestra supports condition-specific and individualized treatment plans with a 350+ comprehensive product offering in a variety of formats (liquids, capsules, powders, chewables, etc) and dosages.


Shop Now