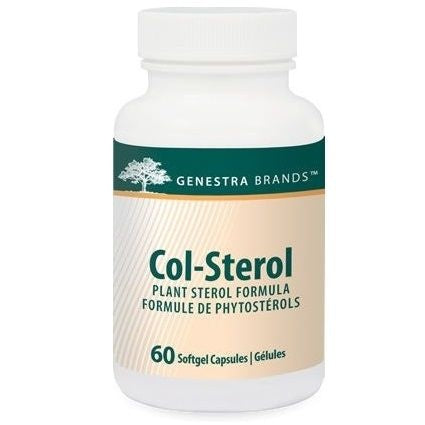 Genestra Col-Sterol 60 softgels
Genestra Col-Sterol is a combination of Brassica napus plant sterols to support the maintenance of cardiovascular health by reducing low density lipoprotein (LDL) and total cholesterol.

Features:
Provides 1300 mg of plant sterol esters per daily dose Col-Sterol is a blend of plant sterol esters that helps to decrease total and LDL cholesterol levels
Plant sterols have a similar structure to cholesterol, but differ in their side chain groups
About Plant Sterols:

Plant sterol intake leads to a continuous cycle of decreased dietary cholesterol absorption, increased cholesterol use for bile acid synthesis, decreased bile acid reabsorption, and increased cholesterol excretion in the feces. In a double blind, placebo-controlled study, supplementation with 1.3 g of sterol esters daily for four weeks decreased total cholesterol and LDL levels by approximately 5 and 4%, respectively, in 16 hypercholesterolemic adults.

Recommended Dosage: Take one capsule two times daily with meals or as recommended by a healthcare practitioner.

Medicinal Ingredients: Per each capsule
Plant Sterol Esters (from Brassica napus oil) (80% combined: beta-sitosterol, campesterol, stigmasterol) 650mg

Non-Medicinal Ingredients: Bovine gelatin, glycerin, natural mixed tocopherols

Caution: If you are pregnant or breastfeeding, consult your health care practitioner prior to use.
Estimated delivery: between 1-2 days in Ontario/Quebec and 1-4 days Canada-wide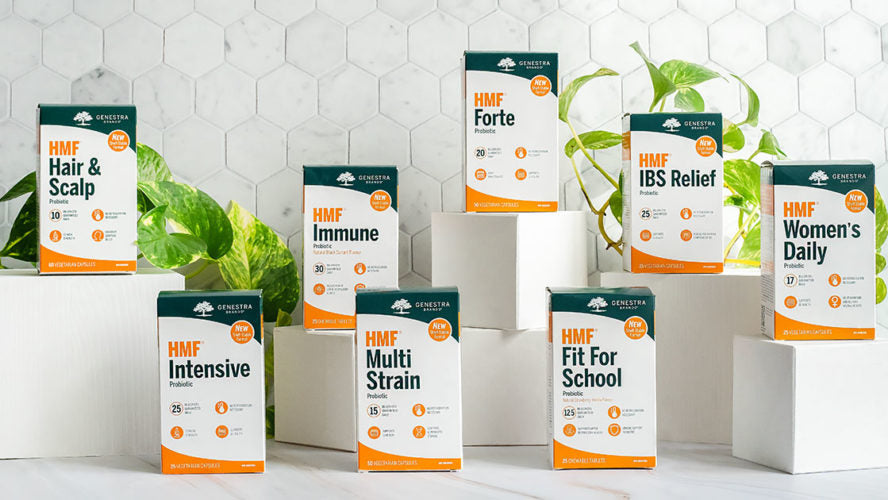 Genestra
Genestra supports condition-specific and individualized treatment plans with a 350+ comprehensive product offering in a variety of formats (liquids, capsules, powders, chewables, etc) and dosages.


Shop Now