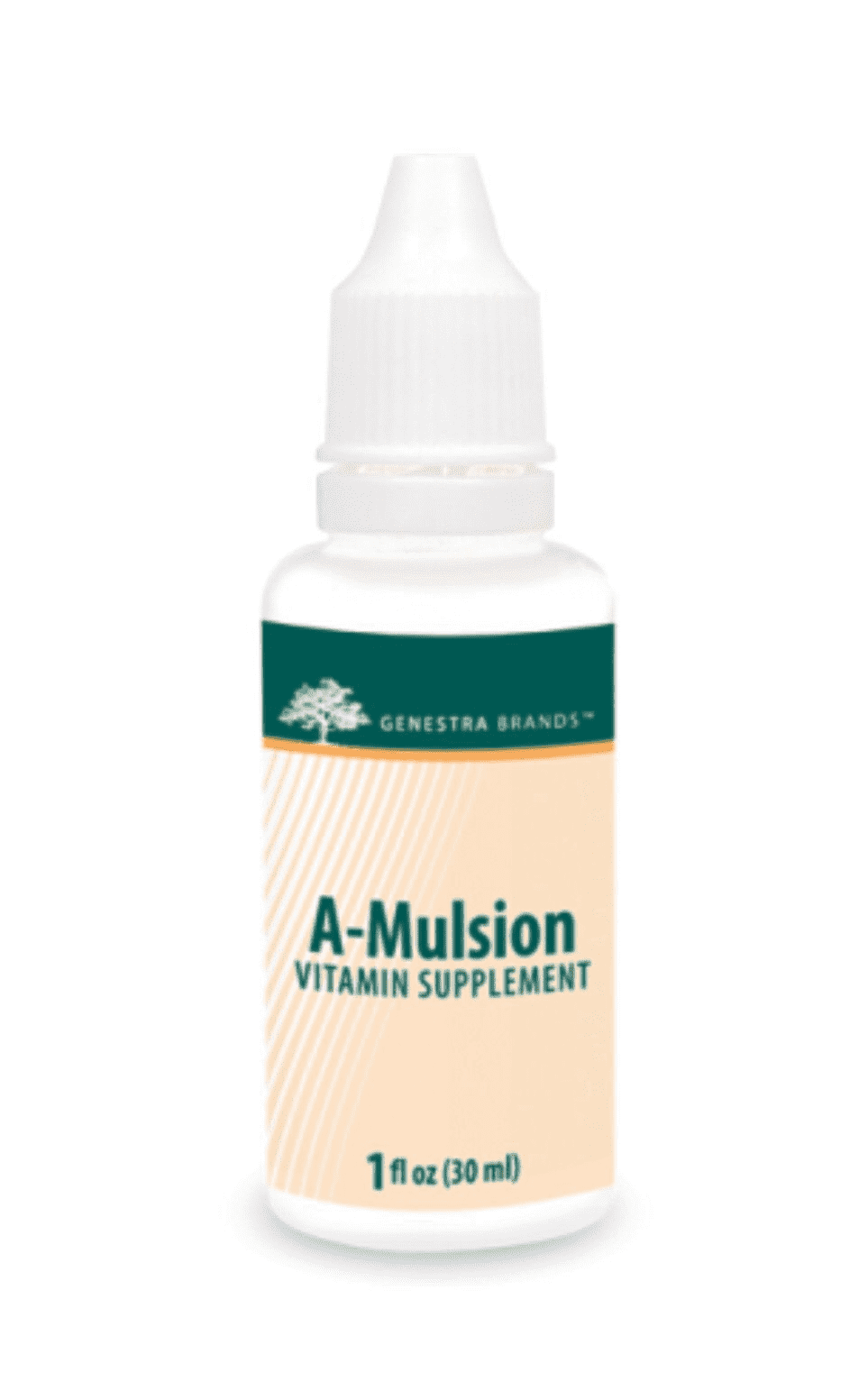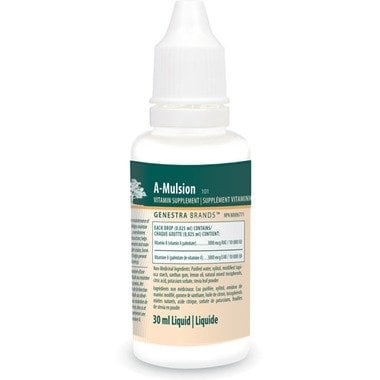 Genestra A-Mulsion is a natural lemon-flavoured, naturally emulsified Vitamin A.

It is emulsified using the unique WisDOM-3 process, allowing for potential maximum absorption and utilization.

A-Mulsion is indicated as a factor in the maintenance of good health.

Features:
Helps maintain eye sight, skin membranes and immune function
Helps in the development and maintenance of night vision, bones and teeth
Helps prevent Vitamin A deficiency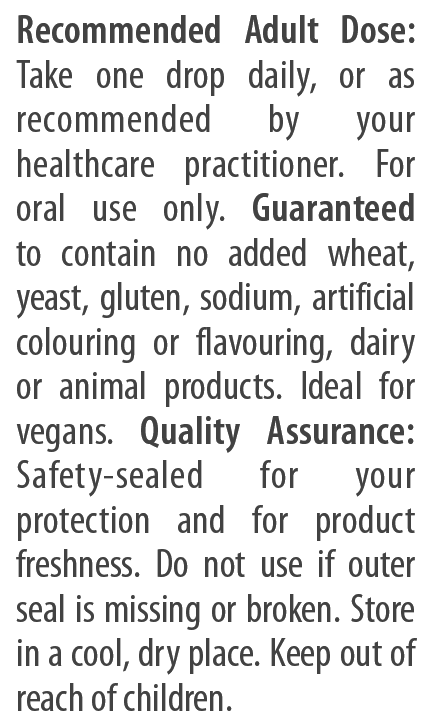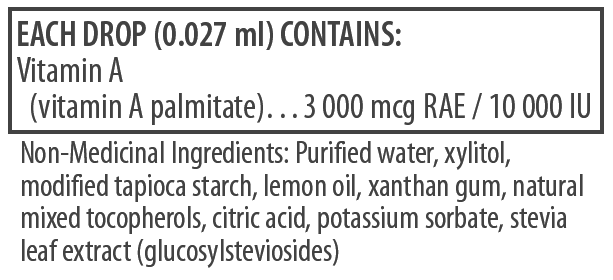 Estimated delivery: between 1-2 days in Ontario/Quebec and 1-4 days Canada-wide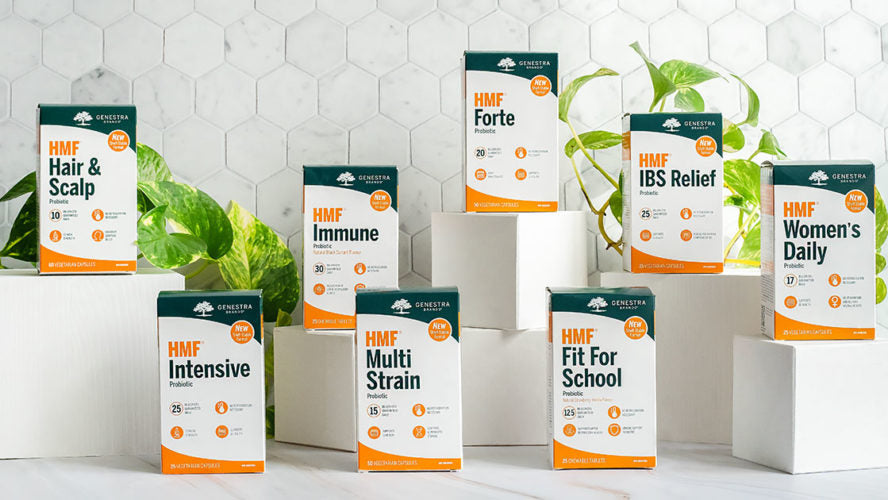 Genestra
Genestra supports condition-specific and individualized treatment plans with a 350+ comprehensive product offering in a variety of formats (liquids, capsules, powders, chewables, etc) and dosages.


Shop Now