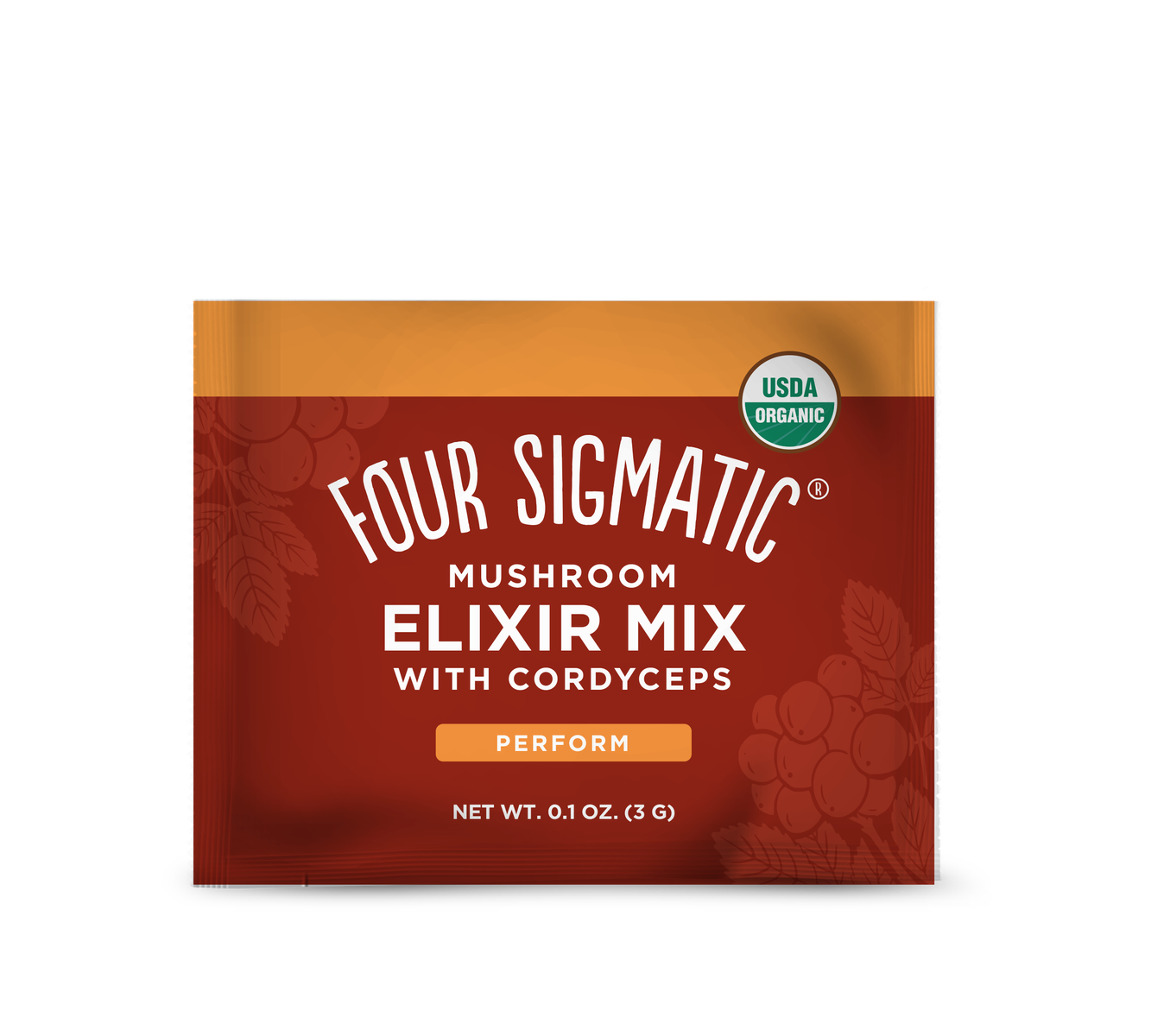 Instant Cordyceps - Single
The main ingredient in the Four Sigmatic Instant Cordyceps Mushroom Elixir is - you guessed it - pure cordyceps mushroom.

Featured Ingredients:
Organic Licorice Root: Harmonizing and naturally sweet, licorice brings a unique touch to our Cordyceps Elixir. Licorice is used in many formulations in Chinese herbalism.
Organic Rose Hips: Four Sigmatic has always held these beautiful, deep red Vitamin C bombs close to their heart. As kids, they used to play with the "itching powder" from the inside of the fruits; later on, they started eating them as a tasty roadside snack.
Organic Field Mint: Delicious mint leaf is in the combo to add a nice minty touch to the taste.
Organic Schisandra Extract: Native to China and Japan, this fruit is also called wu wei zi, which means the fruit of the five flavors. For years, men and women across Asia have relied on the schizandra berries to preserve their youth and beauty.
Directions:
Add one packet to 8 fluid oz. of hot water, or blend it into your favorite smoothie.
Drink in place of a cup of coffee to support energy
Drink one packet per day.
Only 5 calories per serving!

Ingredients: Organic Cordyceps Extract, Organic Flied Mint Extract, Organic Rose Hips Extract, Organic Schisandra Extract.
Estimated delivery: between 1-2 days in Ontario/Quebec and 1-4 days Canada-wide