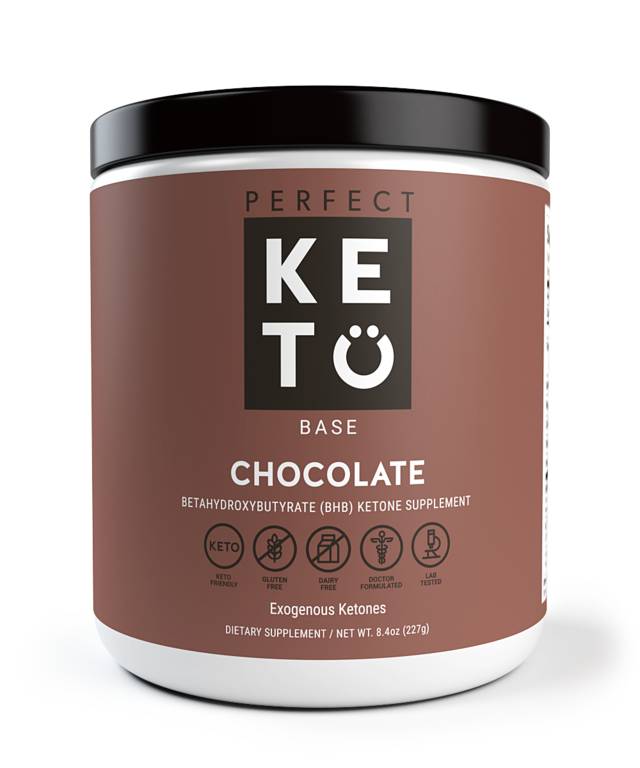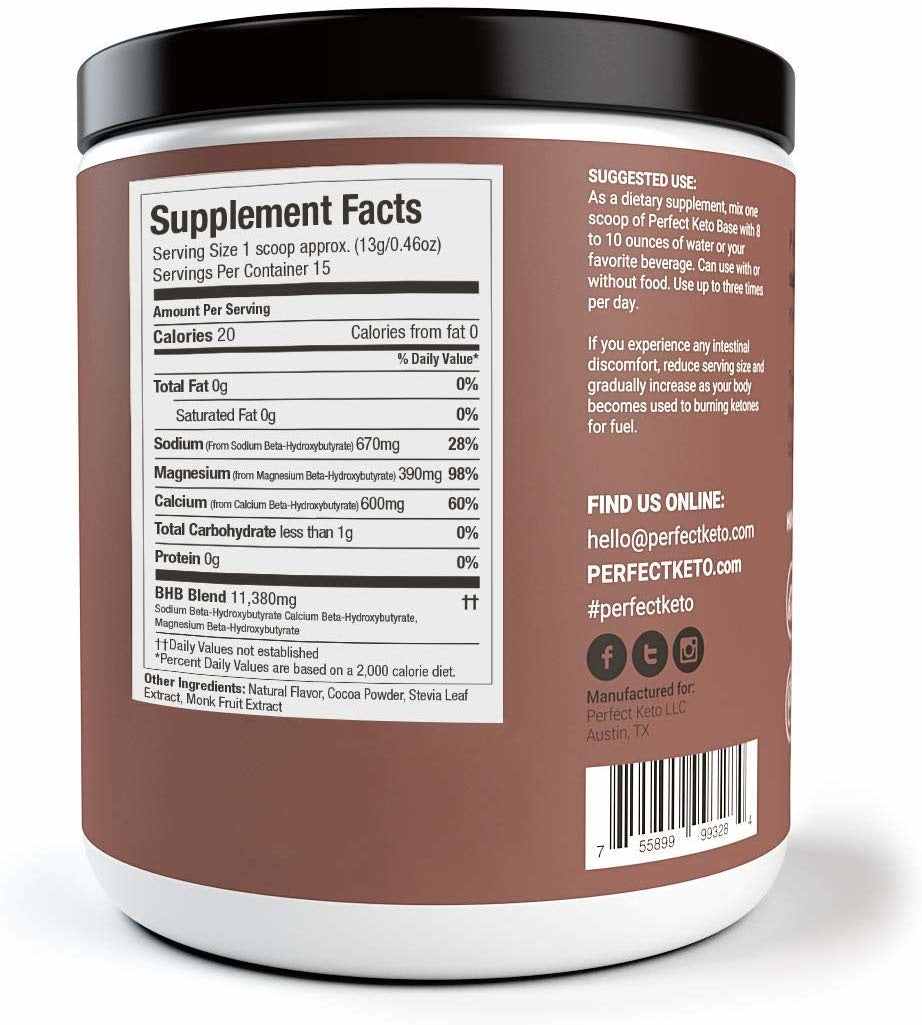 Keto Base Exogenous Ketones Chocolate 211g
A low-calorie, sweet-tasting blend designed for athletes as well as people struggling with weight or health issues.
EFFORTLESS KETOSIS - Perfect Keto exogenous ketones get you in ketosis. Our beta-hydroxybutyrates (BHB) formula was designed for those on a ketogenic diet, or others who may struggle to get back into ketosis after eating carbs. Perfect Keto raises blood ketone levels, improving athletic endurance, mental performance, and energy levels. Sustained ketosis has even been known to aid in weight loss efforts.

NO ADDITIVES - Perfect Keto base contains ZERO carbs, ZERO gums or fillers, and ZERO sugars. Check the labels of other exogenous ketone products and you'll find plenty of gums, binders, fillers and other junk. Not here.

EASY TO USE - Our base product mixes easily with water, coconut milk, coffee and shakes. It's the best-tasting exogenous ketone supplement out there, with none of that fake tangy taste you get from fillers and other artificial ingredients.

MADE IN THE USA - Perfect Keto Base contains high-quality beta hydroxybutyrate (BHB) that's been extensively lab tested for purity, quality and efficacy.
Estimated delivery: between 1-2 days in Ontario/Quebec and 1-4 days Canada-wide