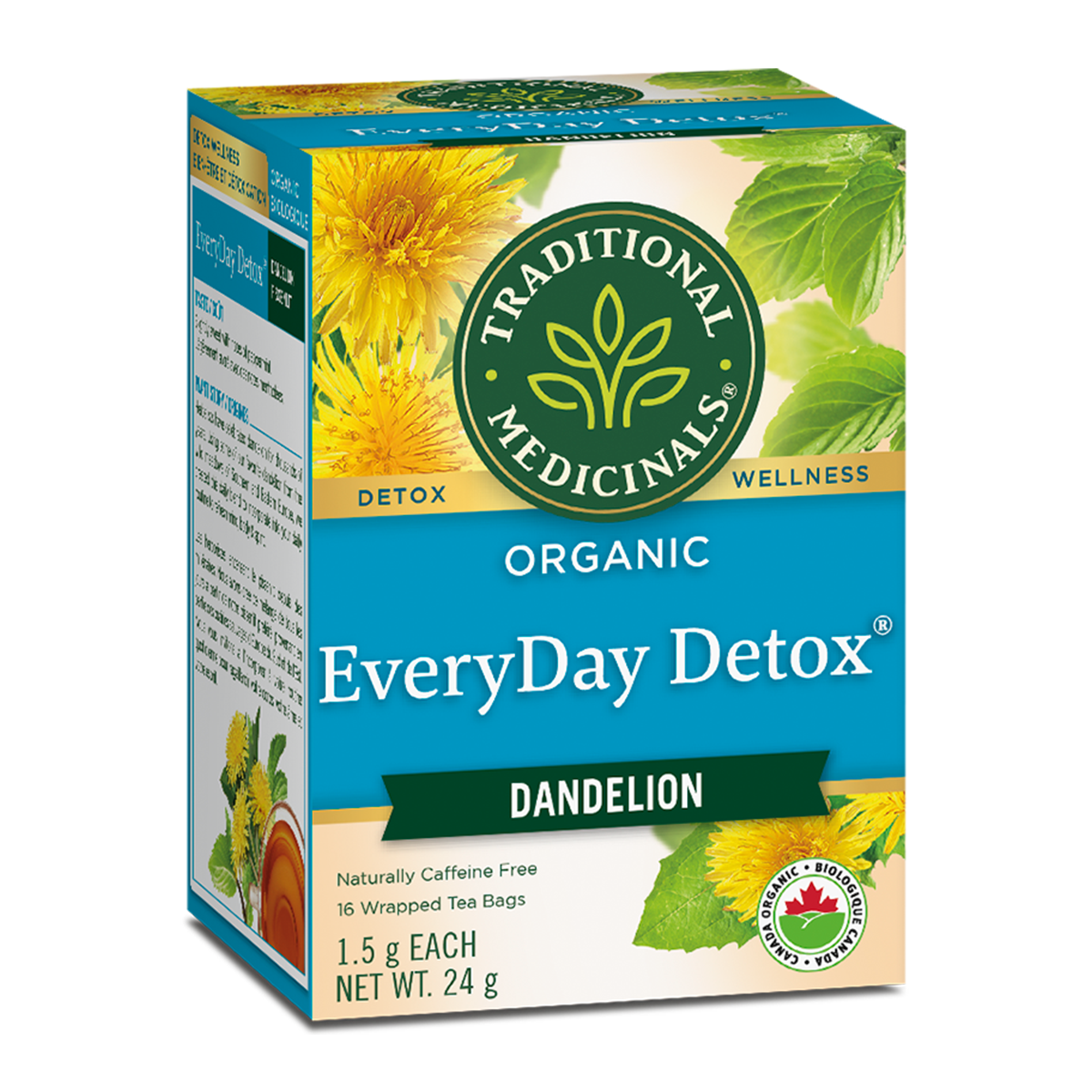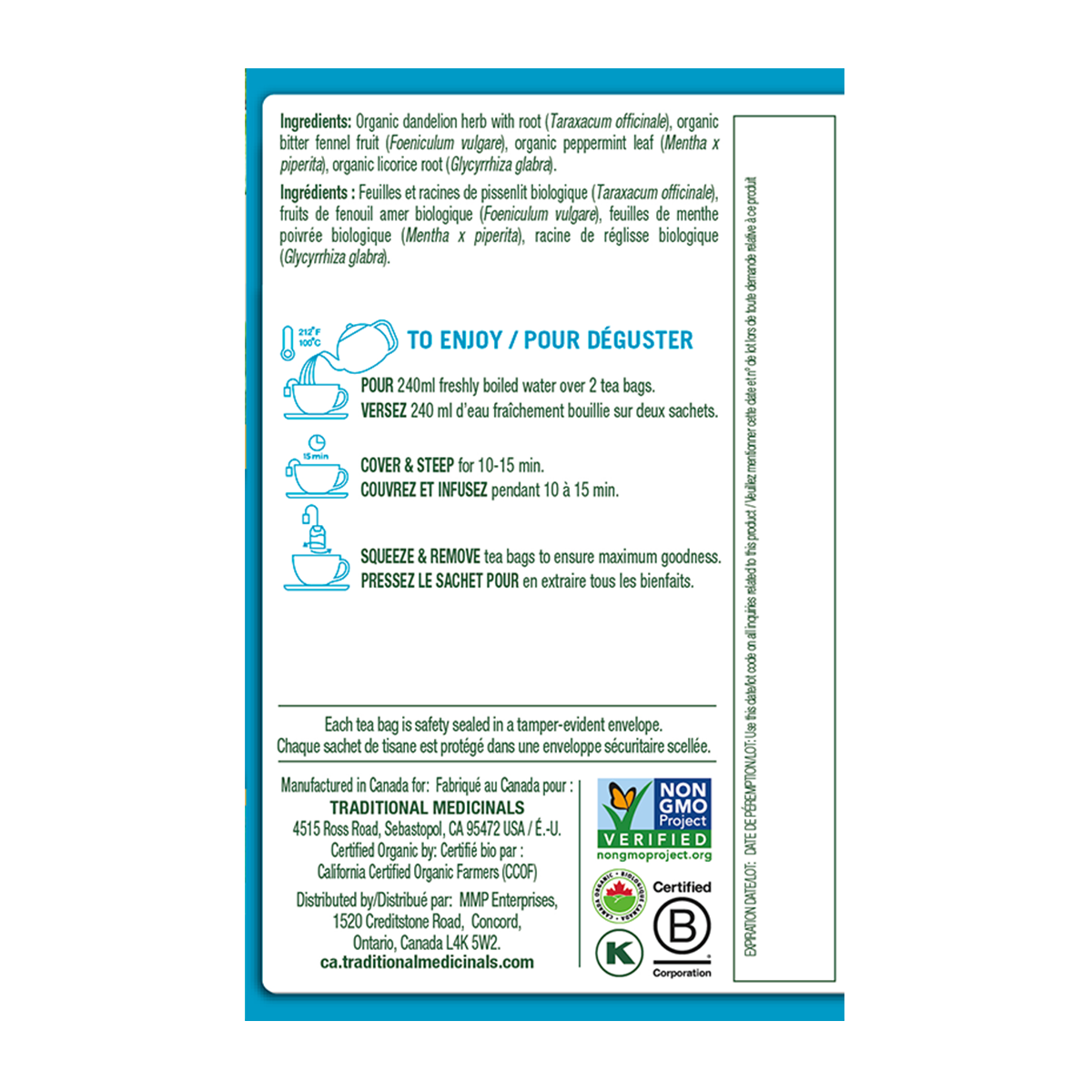 Everyday Detox Dandelion 16 Tea Bags
Herbalists have celebrated dandelion for thousands of years for its ability to aid the body's natural detoxification processes, particularly the kidneys. Using some of the favorite dandelion from the wild meadows of Southern and Eastern Europe, Traditional Medicinals created this EveryDay Detox tea to help your body reset and refresh. This tea is slightly sweet and pepperminty.

Features:
Caffeine Free
Organic
Non GMO
Kosher
Ingredients:Dandelion Leaf and Root, Licorice Root, Fennel Fruit, Peppermint.
Estimated delivery: between 1-2 days in Ontario/Quebec and 1-4 days Canada-wide