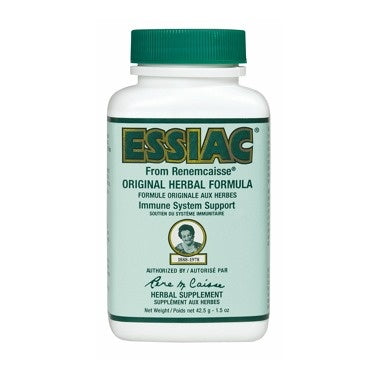 Essiac Herbal Powder 1.5oz
This product has an expiration date of 08/2023. This item is final sale and non-exchangeable.
Essiac can be used to help support the Immune System, clean and detoxify the blood and vital organs, help prevent the onset of everything from colds to more serious health concerns. One unit (approx. 1.5 oz/43 gm) of Essiac Powder makes approx. 72 fl oz (2 liters) of Essiac.

The main botanicals in Essiac tea are Burdock root (Arctium lappa), sheep sorrel leaves (Rumex Acetosella), slippery elm inner bark (Ulmus fulva) and Indian rhubarb root (Rheum officinale).
Estimated delivery: between 1-2 days in Ontario/Quebec and 1-4 days Canada-wide