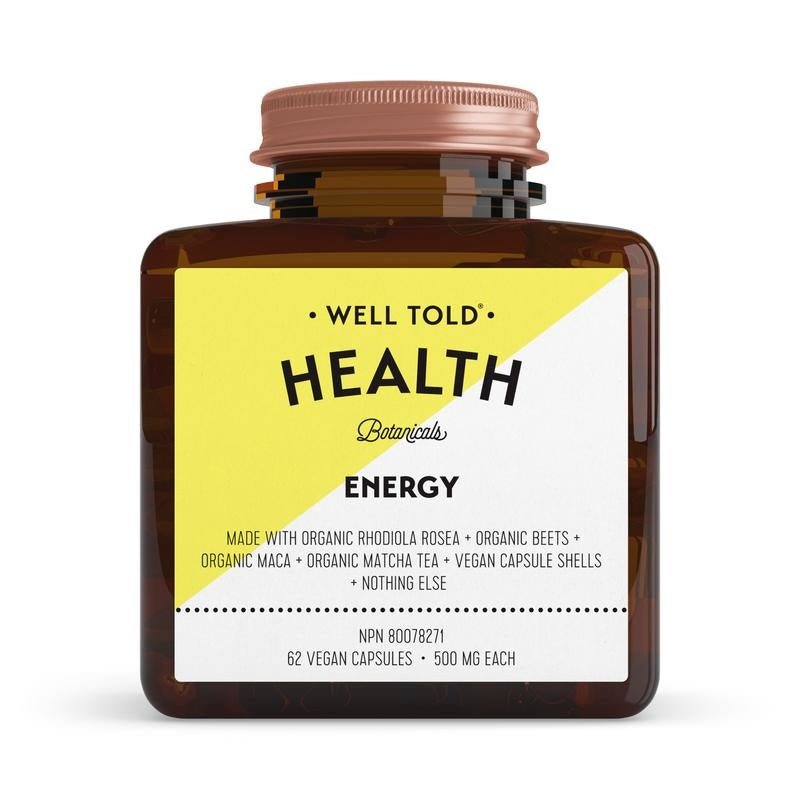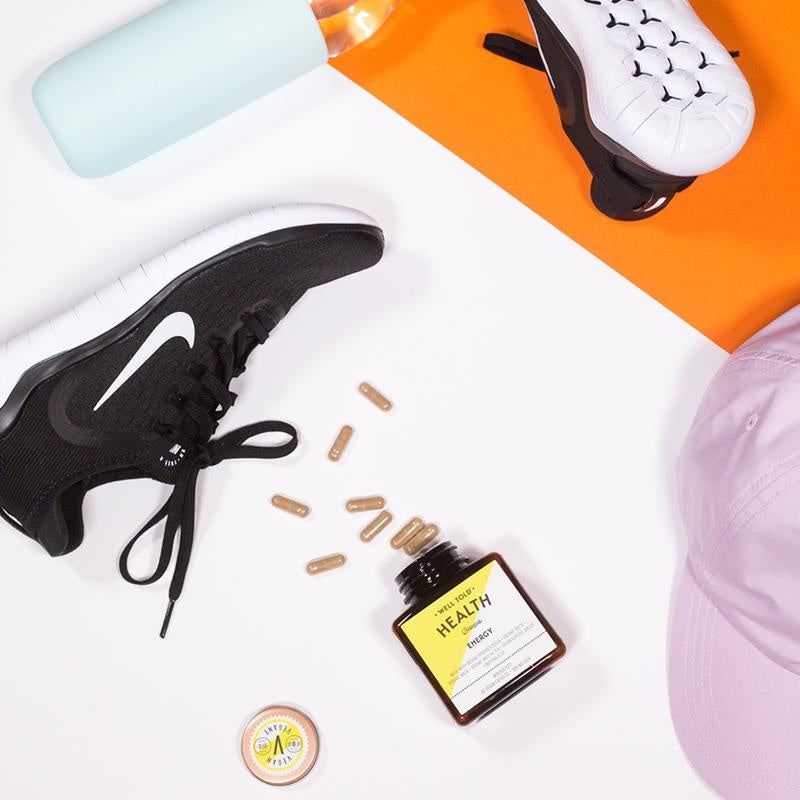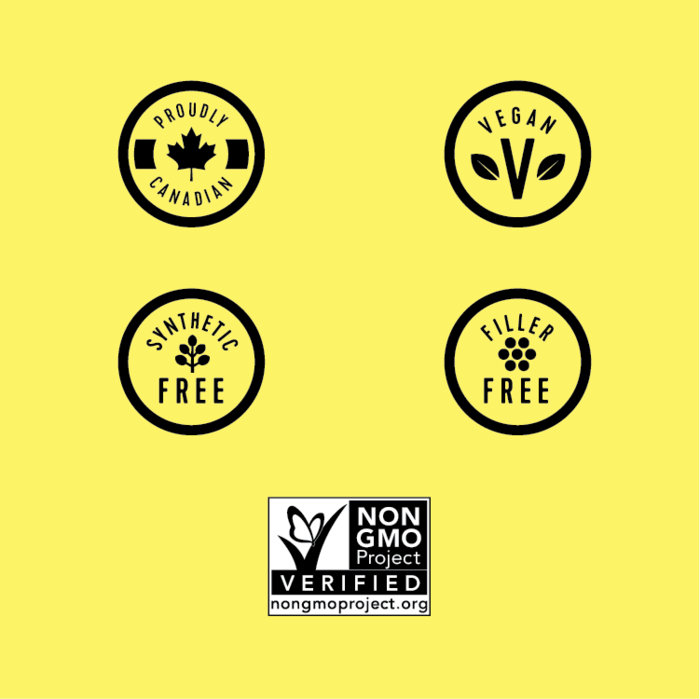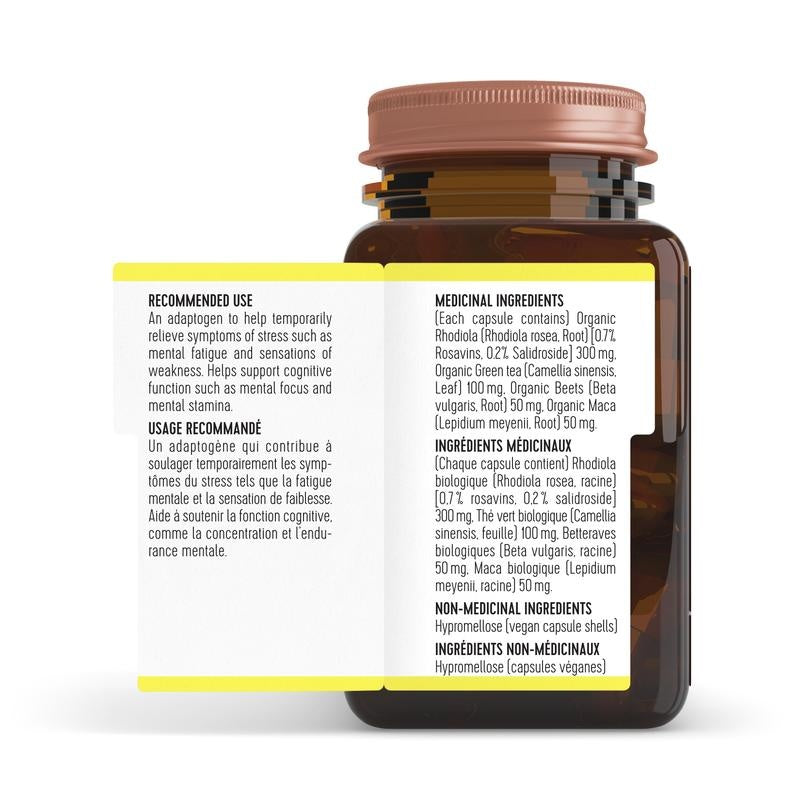 Organic rhodiola rosea + organic beets + organic maca + organic matcha tea + vegan capsule shells + nothing else.
Why take it
If you live with ongoing stress that can cause mental fatigue. If you have a job that requires optimal cognitive function . If you are studying for exams. If you have sensations of weakness . If you work out intensely. To enable your body to adapt to exertion.
Ingredients:
ORGANIC RHODIOLA ROSEA (300 mg)
Grown in Alberta, these roots can relieve symptoms of stress such as mental fatigue and can support cognitive function, such as mental focus and stamina.
ORGANIC MATCHA TEA (100 mg)
Finely grounded tea leaves known to increase energy.
ORGANIC BEETS (50 mg)
Shown to improve muscle efficiency and endurance.
ORGANIC MACA (50 mg)
An energy-enhancing root vegetable.
Capsule shells
Our capsule shells are 100% vegan, made with either tapioca or cellulose derived from pine trees.
While many brands choose to use gelatine capsules, we see it as an unnecessary added source of animal product, often unclearly sourced, with potential long-term side effects.
Recommended dose
Adults: Take one (1) capsule twice daily. Not to be taken immediately before bedtime.
Warnings
Consult a health care practitioner if symptoms persist or worsen, you are pregnant or breastfeeding, you are taking antidepressant medication, you are taking hormone replacement therapy (HRT) or birth control pills. Consult a health care practitioner prior to use if you have a liver disorder or develop symptoms of liver disorder (such as abdominal pain, dark urine, or jaundice). Consult a health care practitioner prior to use if you have iron deficiency.
Contradictions If you have bipolar disorder or bipolar spectrum disorder, do not use this product.
Estimated delivery: between 1-2 days in Ontario/Quebec and 1-4 days Canada-wide