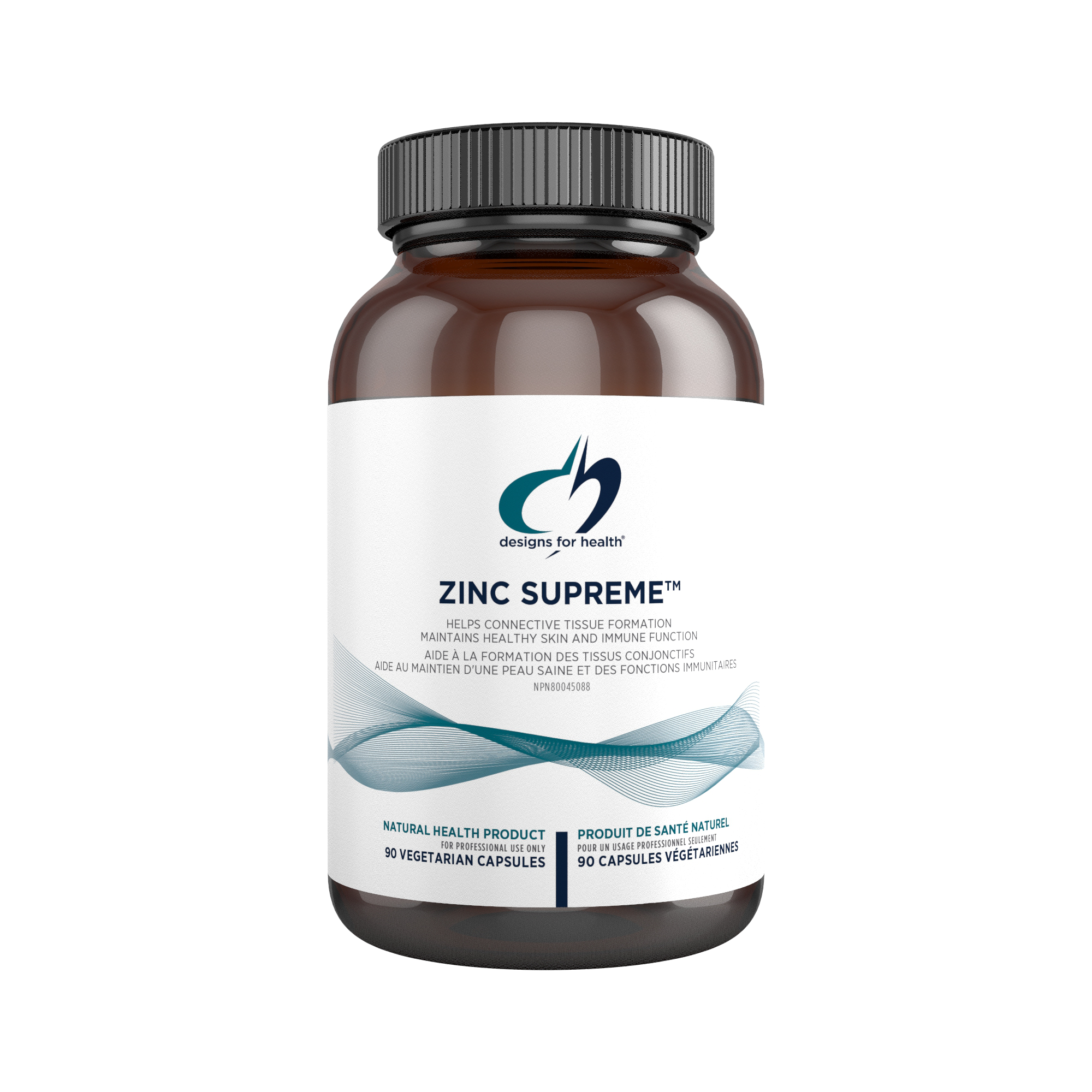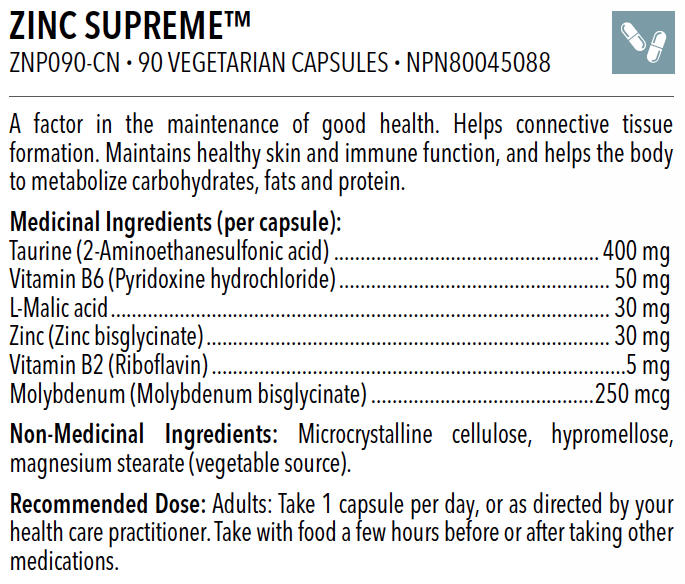 Designs For Health Zinc Supreme 90caps
Zinc Supreme™ offers chelated minerals by Albion Advanced Nutrition, the leader in mineral technology. These ideal chelates with a 2:1 molar ratio of 2 amino acids of glycine chemically bonded in liquid to 1 mineral ion of zinc or molybdenum for optimal absorption. These minerals are combined with other nutrients like vitamins B6 and taurine to provide superior results.
Estimated delivery: between 1-2 days in Ontario/Quebec and 1-4 days Canada-wide


Designs For Health
Designs for Health is unmatched in its ability to formulate highly effective synergistic formulas.

Shop Now