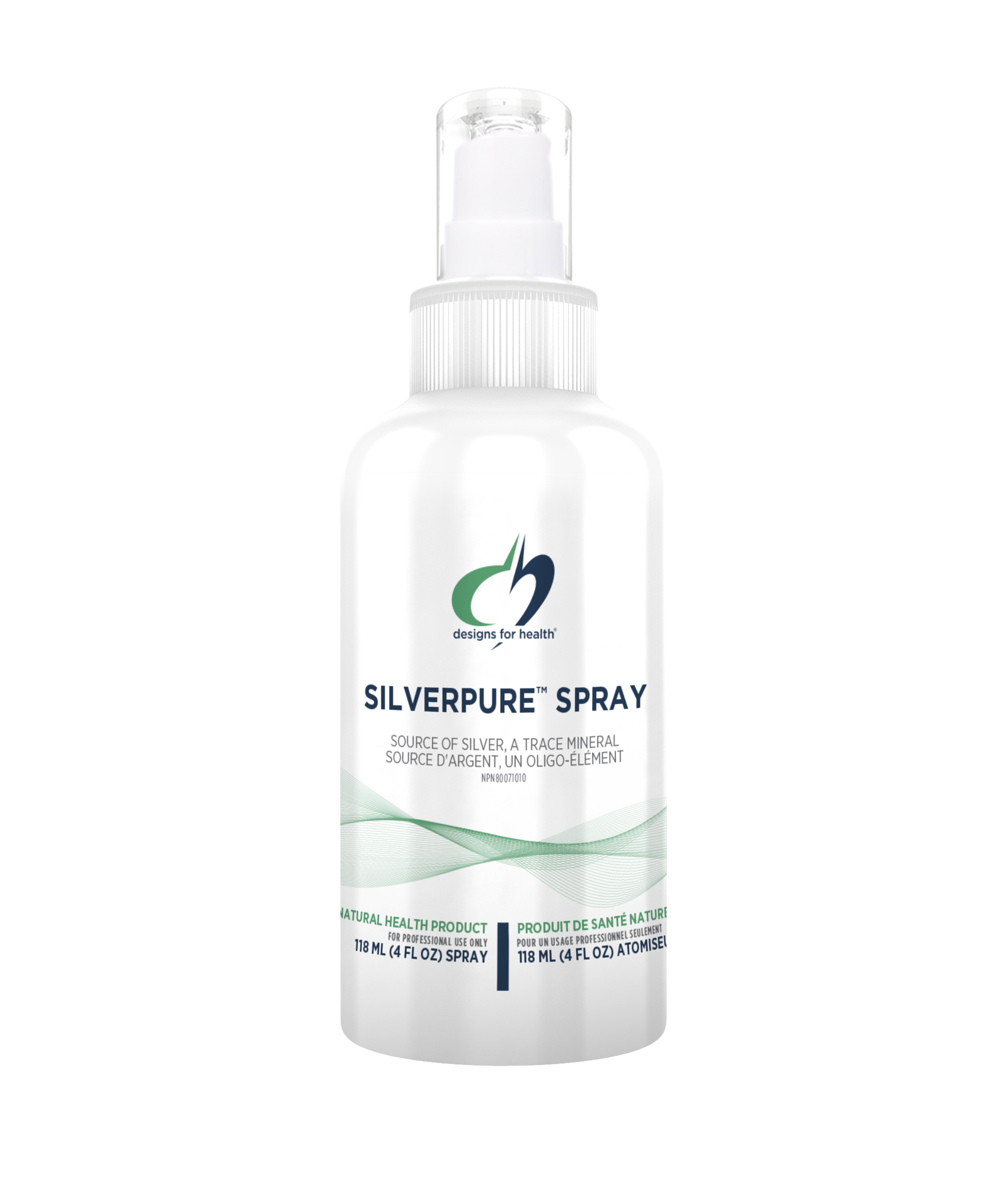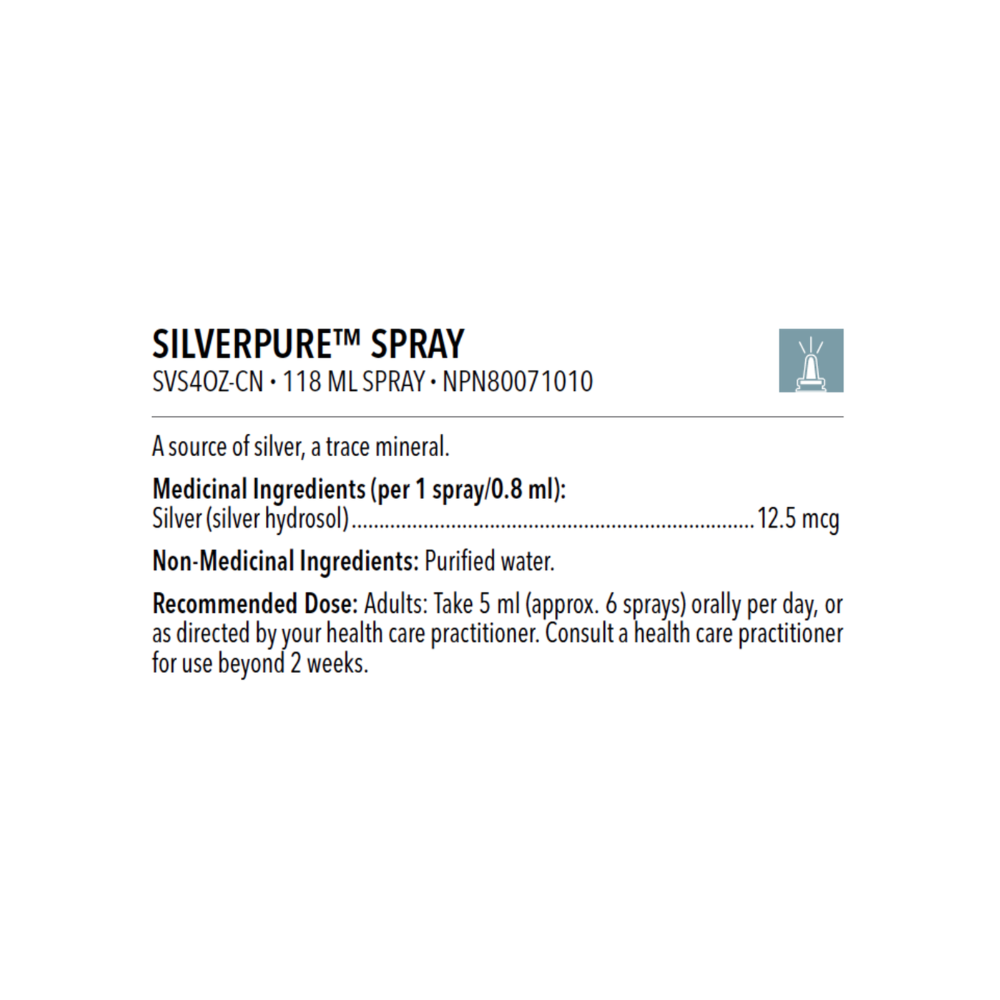 Designs For Health Silverpure Spray

SilverPure™ is composed of 15 ppm of pure silver complexed with purified water. SilverPure™ uses Silver Sol Technology®, the term "sol" being a designation of a mineral permanently distributed into the structure of water. The silver becomes a part of that water molecule permanently so it will not fall out of solution or suspension. SilverPure is a highly powerful, non-toxic form of silver, with zero build-up in the body.
Estimated delivery: between 1-2 days in Ontario/Quebec and 1-4 days Canada-wide


Designs For Health
Designs for Health is unmatched in its ability to formulate highly effective synergistic formulas.

Shop Now