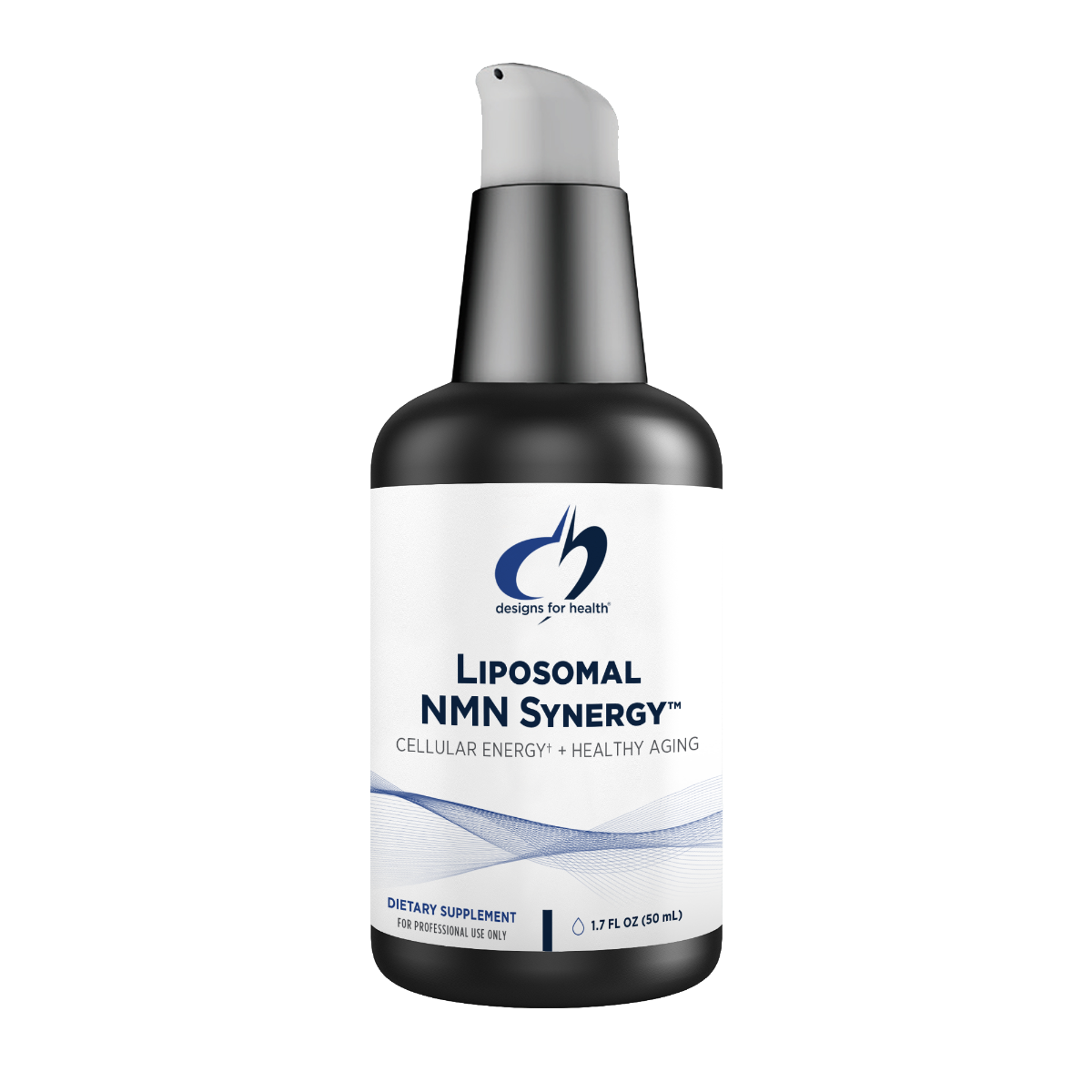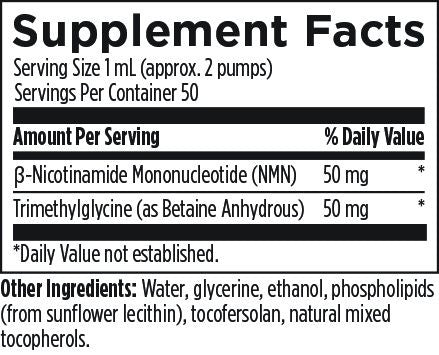 Designs For Health Liposomal NMN Synergy 50ml
Liposomal NMN Synergy™ is a potent formula containing 50 mg of nicotinamide mononucleotide (NMN) and 50 mg of trimethylglycine (TMG) per serving to support healthy aging and cellular function.* NMN is a direct and stable precursor to nicotinamide adenine dinucleotide (NAD+), a widely studied coenzyme present in all living cells and critical for energy production, DNA repair, and cell survival. TMG is a methyl donor that supports the action of NMN. Liposomal NMN Synergy™ is the only NAD+ precursor using liposome delivery for enhanced bioavailability.
Recommended Use: Take 1 mL (approximately 2 pumps) and hold in mouth for 30 seconds before swallowing or as directed by your health-care practitioner. Take on an empty stomach at least 10 minutes before meals. May be stirred into a small amount of water.
GLUTEN FREE, DAIRY FREE, VEGETARIAN, NON-GMO, VEGAN
Estimated delivery: between 1-2 days in Ontario/Quebec and 1-4 days Canada-wide


Designs For Health
Designs for Health is unmatched in its ability to formulate highly effective synergistic formulas.

Shop Now