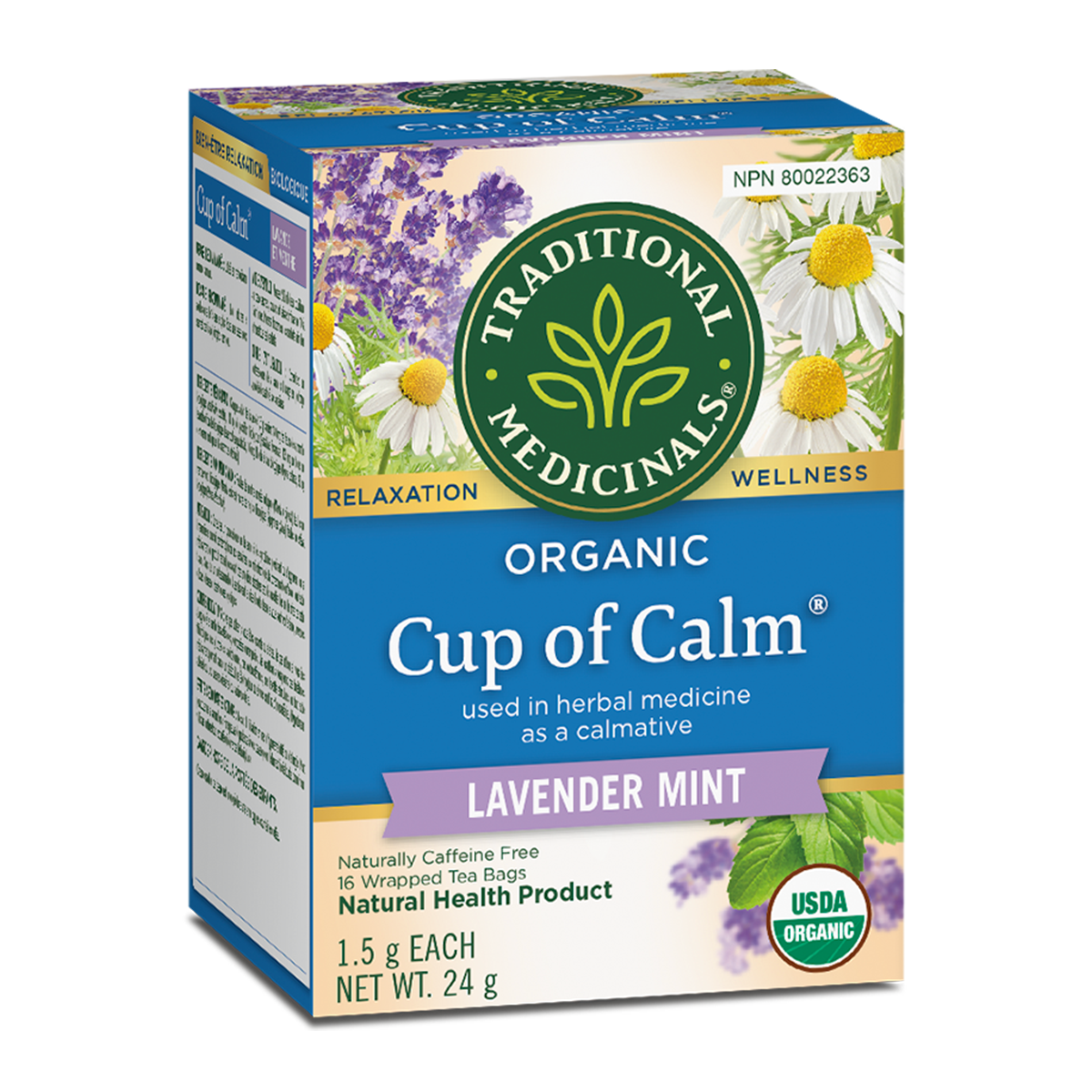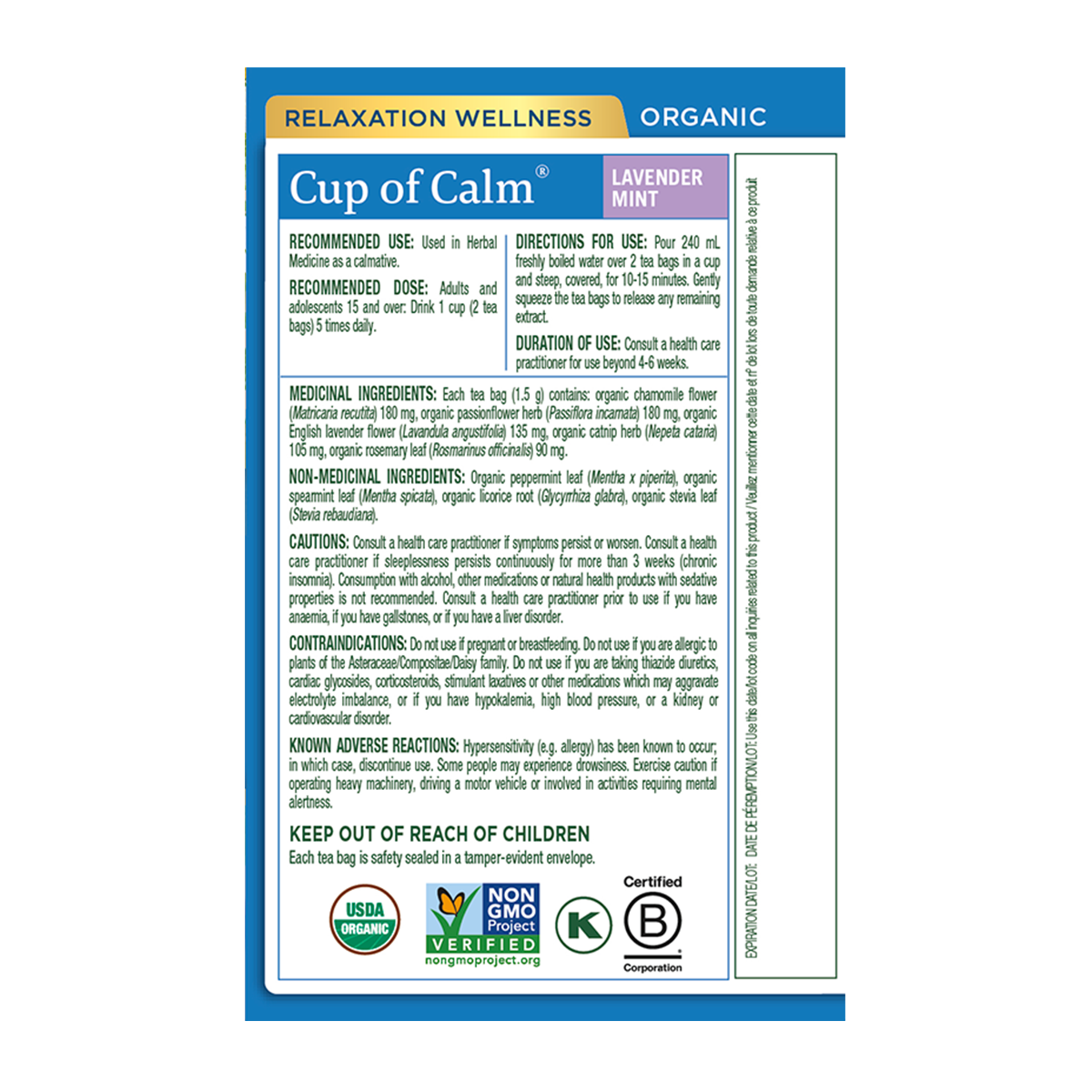 Traditional Medicinals Cup of Calm Tea is an herbal tea used in Herbal Medicine as a calmative and/or sleep aid.

Features:
Naturally caffeine free
Organic
Non GMO
Kosher
Certified B Corp
Recommended dose:Adults and adolescents 15 and over: Drink 1 cup (2 tea bags) 5 times daily.

Directions of use:Pour 240 mL boiling water over 2 teabags in a cup and steep, covered, for 10-15 minutes. Gently squeeze the teabags to release any remaining extract.

Duration of use: Consult a health care practitioner for use beyond 4-6 weeks.

Medicinal ingredients: Each tea bag (1.5g) contains:
Organic chamomile flower (Matricaria recutita) 180mg, organic passionflower herb (Passiflora incarnata) 180mg, organic English lavender flower (Lavandula angustifolia) 135mg, organic catnip herb (Nepeta cataria) 105mg, organic rosemary leaf (Rosmarinus officinalis) 90mg.

Non-medicinal ingredients:Organic peppermint leaf (Mentha x piperita), organic spearmint leaf (Mentha spicata), organic licorice root (Glycyrrhiza glabra), organic stevia leaf (Stevia rebaudiana).

Cautions: Consult a health care practitioner if symptoms persist or worsen. Consult a health care practitioner if sleeplessness persists continuously for more than 3 weeks (chronic insomnia). Consumption with alcohol, other medications or natural health products with sedative properties is not recommended. Consult a health care practitioner prior to use if you have anaemia, if you have gallstones, or if you have a liver disorder.

Contraindications: Do not use if pregnant or breastfeeding. Do not use if you are allergic to plants of the Asteraceae/ Compositae/Daisy family. Do not use if you are taking thiazide diuretics, cardiac glycosides, corticosteroids, stimulant laxatives or other medications which may aggravate electrolyte imbalance, or if you have hypokalemia, high blood pressure, or a kidney or cardiovascular disorder.

Known reactions:Hypersensitivity (e.g. allergy) has been known to occur; in which case, discontinue use. Some people may experience drowsiness. Exercise caution if operating heavy machinery, driving a motor vehicle or involved in activities requiring mental alertness.

KEEP OUT OF REACH OF CHILDREN
Each tea bag is safety sealed in a temper evident envelope.
Estimated delivery: between 1-2 days in Ontario/Quebec and 1-4 days Canada-wide