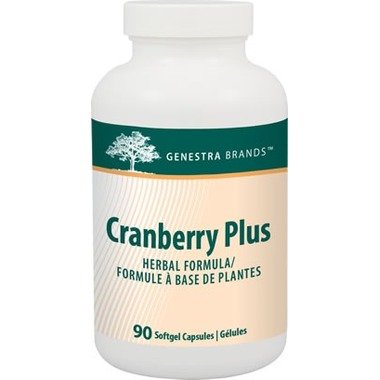 Genestra Cranberry Plus 90 caps
Genestra Cranberry Plus is a highly concentrated cranberry extract with added vitamin C that helps prevent recurrent urinary tract infections (UTI) in women.
Each capsule provides the equivalent of 21.6 g of dried cranberries and is a great source of antioxidants. Approximately 10-20% of women experience one or more incidents of urinary discomfort or UTI each year.

Cranberries are rich in polyphenol antioxidant compounds such as proanthocyanidins, which reduce the adhesiveness of bacteria to the uroepithelial cells that line the bladder. In both healthy women and those with a history of bladder infection, supplementation with cranberry extract has been shown to significantly reduce the adhesiveness of two strains obtained from urine samples. Regular cranberry supplementation helps to reduce UTI incidence in women at increased risk of UTI infection, and may help to improve lower urinary tract symptoms in men. Due to their high polyphenol concentration, cranberries have also been shown to reduce oxidative stress in healthy participants and those with metabolic syndrome.

Features:
Cranberry in combination with vitamin C
Promotes healthy urinary function
Recommended Dose: Take one capsule daily or as recommended by your healthcare practitioner.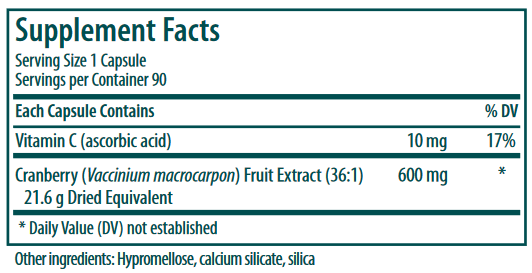 Estimated delivery: between 1-2 days in Ontario/Quebec and 1-4 days Canada-wide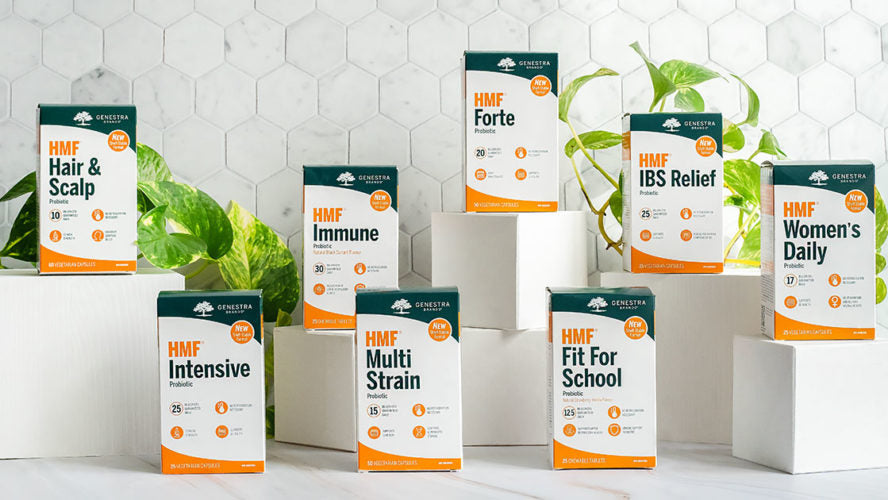 Genestra
Genestra supports condition-specific and individualized treatment plans with a 350+ comprehensive product offering in a variety of formats (liquids, capsules, powders, chewables, etc) and dosages.


Shop Now