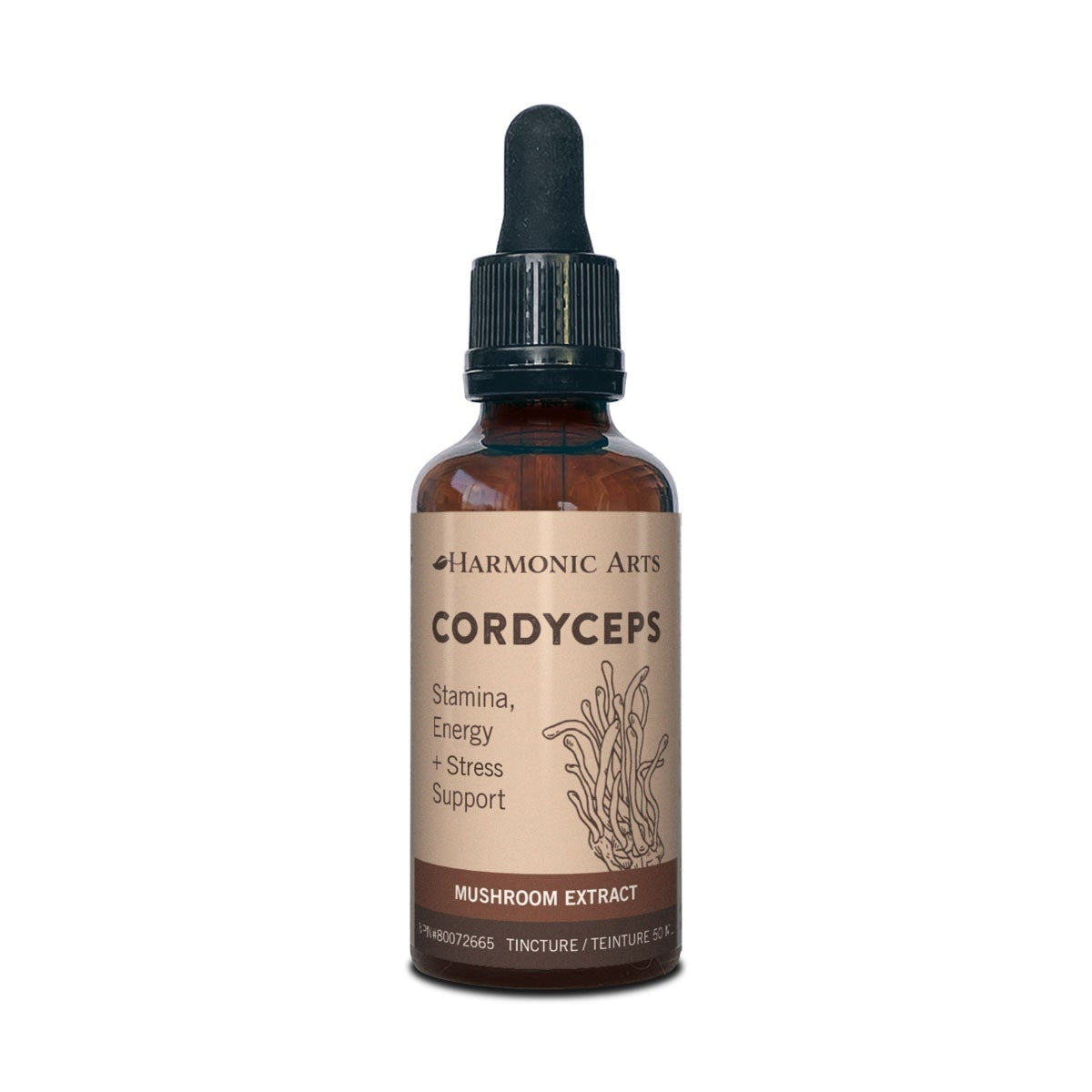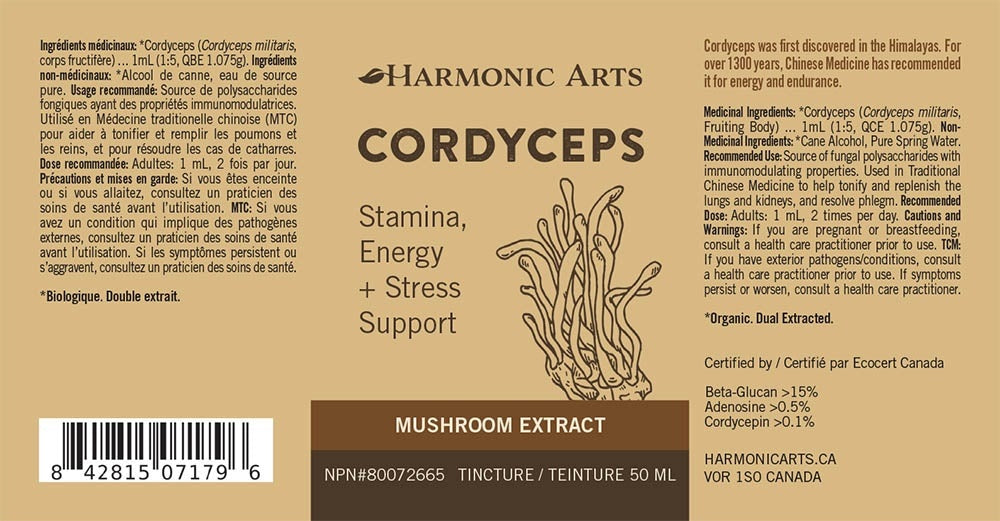 First discovered in the Himalayas over 1300 years ago, Cordyceps is used in Chinese Medicine for stamina and endurance.
Dual-extracted from mycelium and concentrated fruiting body.
Medicinal Ingredients:
*Cordyceps (Cordyceps militaris, Fruiting Body) … 1mL (1: 5, QCE 1.075g/ml).
Non-Medicinal Ingredients:
*Organic Cane Alcohol, Pure Spring Water.
*Organic
Dual extracted with hot water and alcohol
Recommended Use
Source of fungal polysaccharides with immunomodulating properties. Used in Traditional Chinese Medicine to help tonify and replenish the lungs and kidneys, and resolve phlegm.
Recommended Dose
Adults: 1 Mililitre(s) 2 time(s) per day
50/100ml bottles come with dropper tops
500/1L bottles come with screw caps
Cautions and Warnings
If you are pregnant or breastfeeding, consult a health care practitioner prior to use.
TCM use: If you have exterior pathogens/conditions, consult a health care practitioner prior to use. If symptoms persist or worsen, consult a health care practitioner.
Estimated delivery: between 1-2 days in Ontario/Quebec and 1-4 days Canada-wide