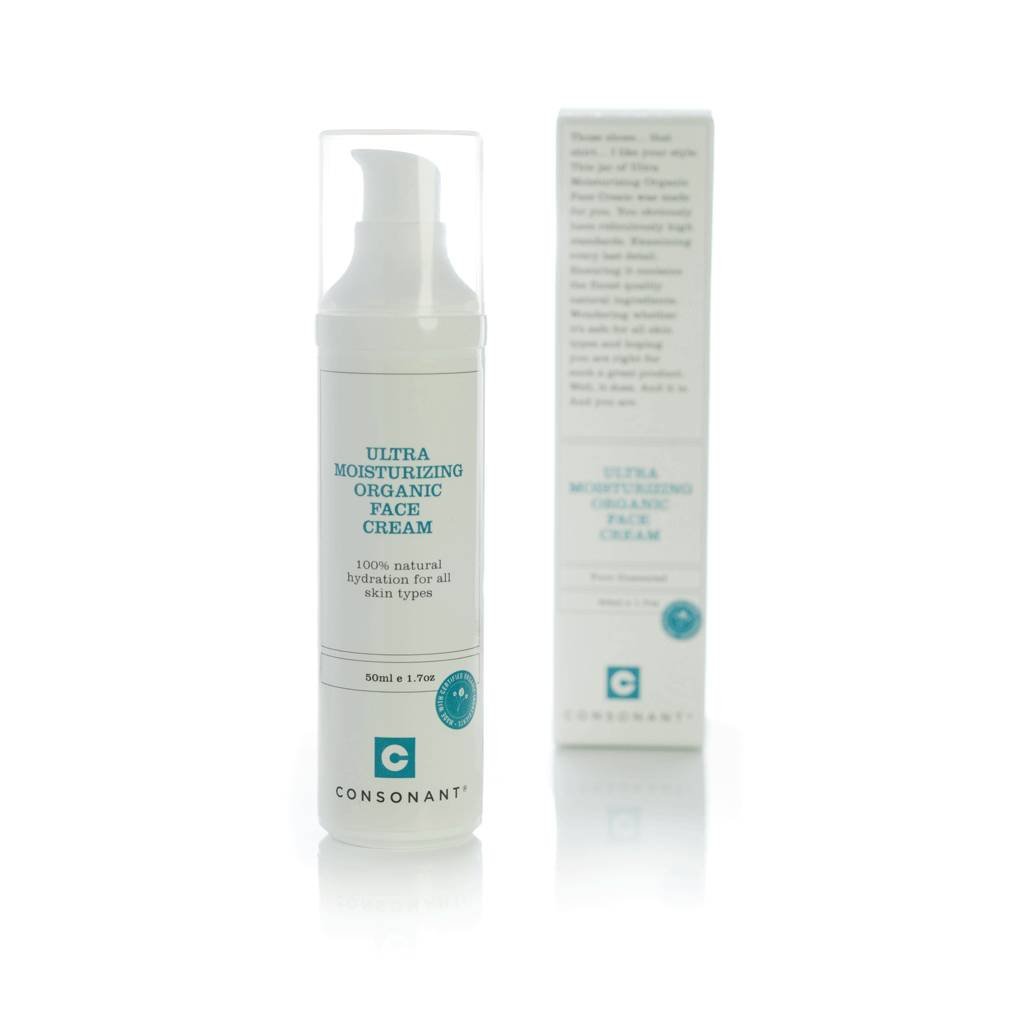 Ultra Moisturizing Organic Face Cream 50ml
Lightweight, persistent hydration for normal, combination and oily skin.
This lightweight formula penetrates quickly with a non-greasy finish.
Antioxidant Grape Seed Oil and Olive Oil protect the long-term health of your skin while Cassia and Avocado Oil hydrate, plump and nourish.
A hint of Tea Tree Oil and Niacinamide help to keep blemishes at bay without drying out skin.
Your skin will look and feel healthier, more radiant and youthful from the very first use. Non-comedogenic.
Estimated delivery: between 1-2 days in Ontario/Quebec and 1-4 days Canada-wide