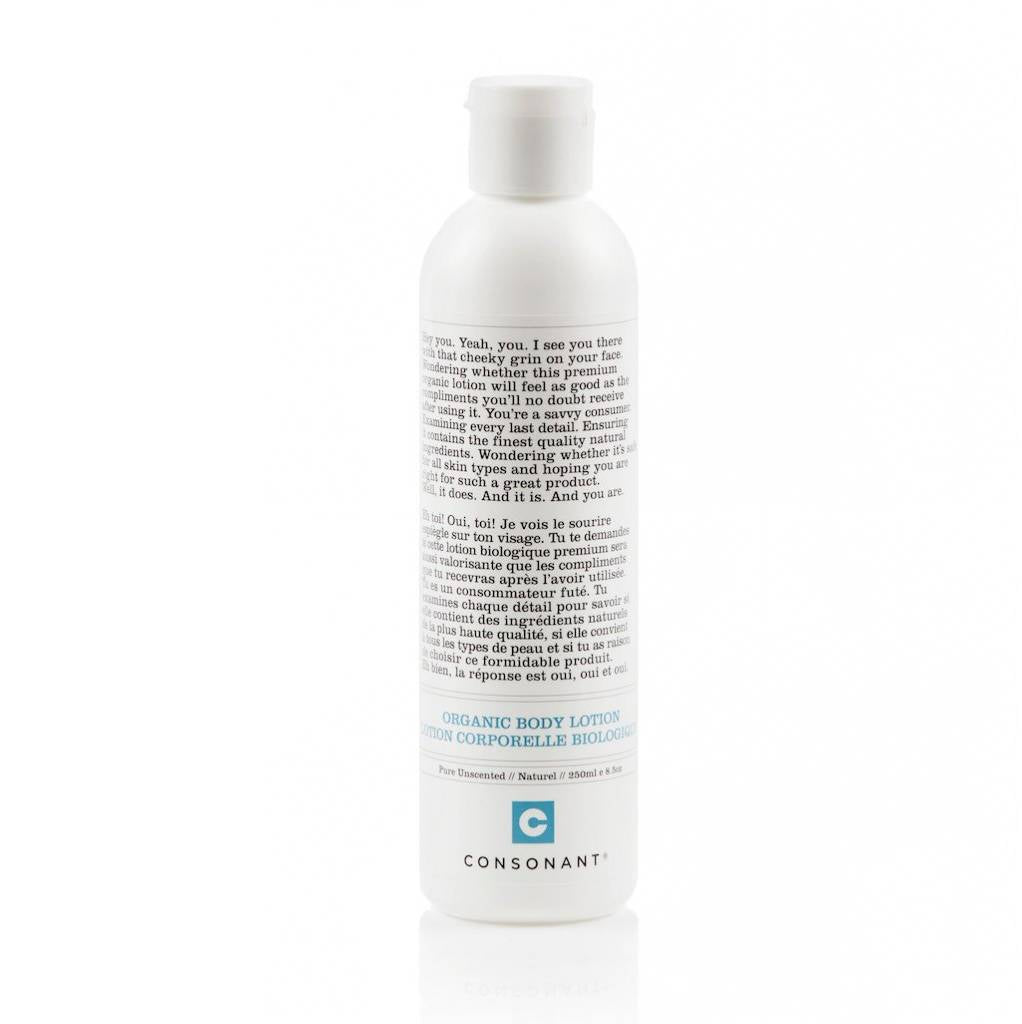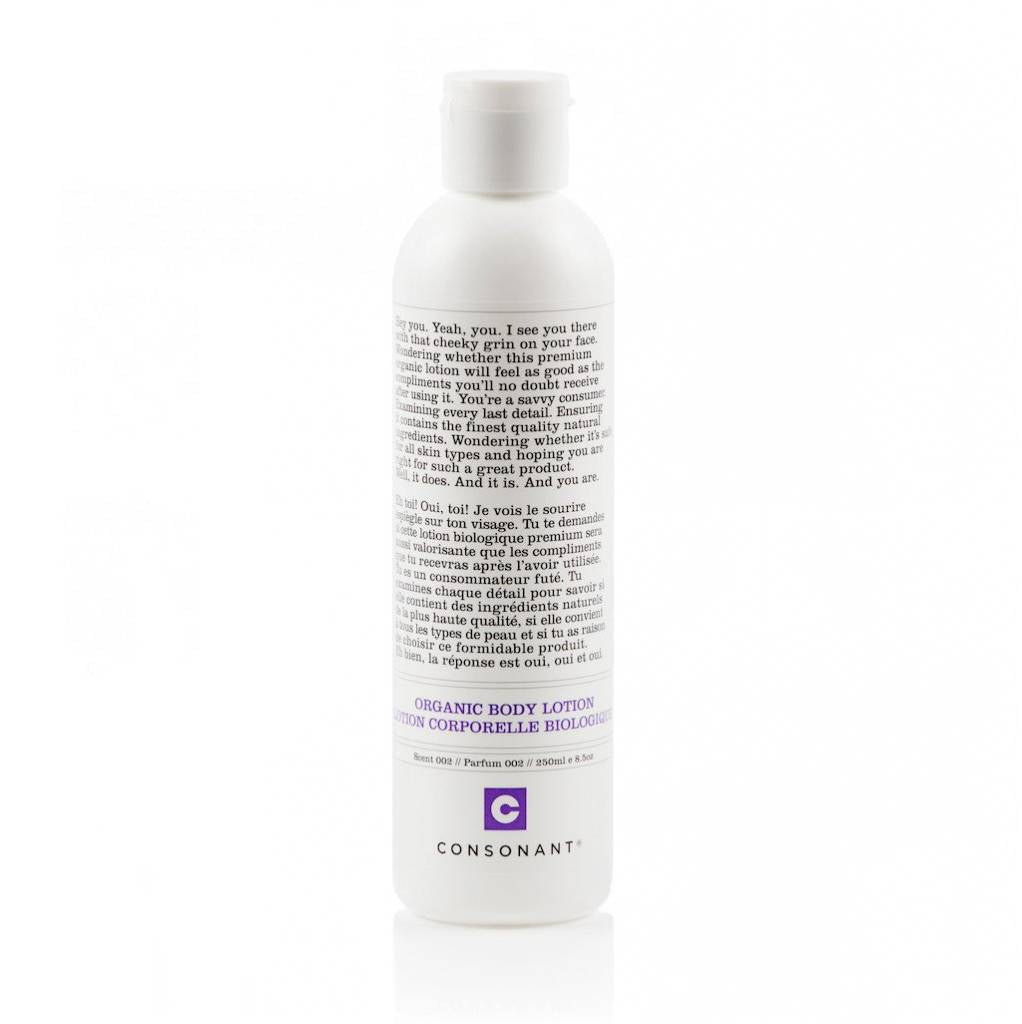 Consonant Organic Body Lotion
Antioxidant and formulated to penetrate into the deepest layers of your skin, this 100% natural skin conditioner delivers long lasting softness you will see and feel immediately.
Consonant Organic Body Lotion is formulated to improve the condition of your skin, rather than temporarily covering dryness.
Consonant's Master Aromatherapist created Scent 002 to be refreshing and energizing. It is a nuanced blend featuring a deep peppermint top note combined with a hint of citrus and a bottom note of rare white sage.
Estimated delivery: between 1-2 days in Ontario/Quebec and 1-4 days Canada-wide