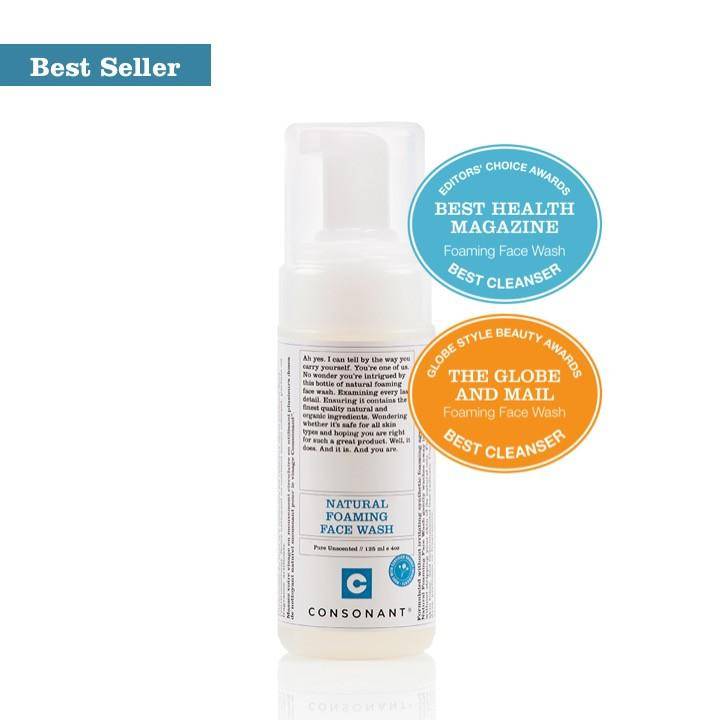 Natural Foaming Face Wash - Pure Unscented 125ml
Winner, Best Cleanser, Globe and Mail Style Beauty Awards
Winner, Best Cleanser, Best Health Magazine Editors' Choice Awards
"An all-natural alternative that doesn't skimp on results." - Best Health Magazine
Our #1 best selling product! This 100% natural face wash is formulated to be the perfect 3-in-1 product.
It is a gentle yet effective cleanser, packed with nourishing botanicals like tea tree oil and grape seed oil to help hydrate skin, eliminate uneven skin tone, and fight blemishes,
It effortlessly removes makeup (even stubborn eye makeup), and
It is pH balanced, so you don't need to follow with a toner.
Most of the foaming action comes from the physical pump so it isn't drying like most other foaming washes. The unscented formulation makes it great for all skin types, even very sensitive skin!