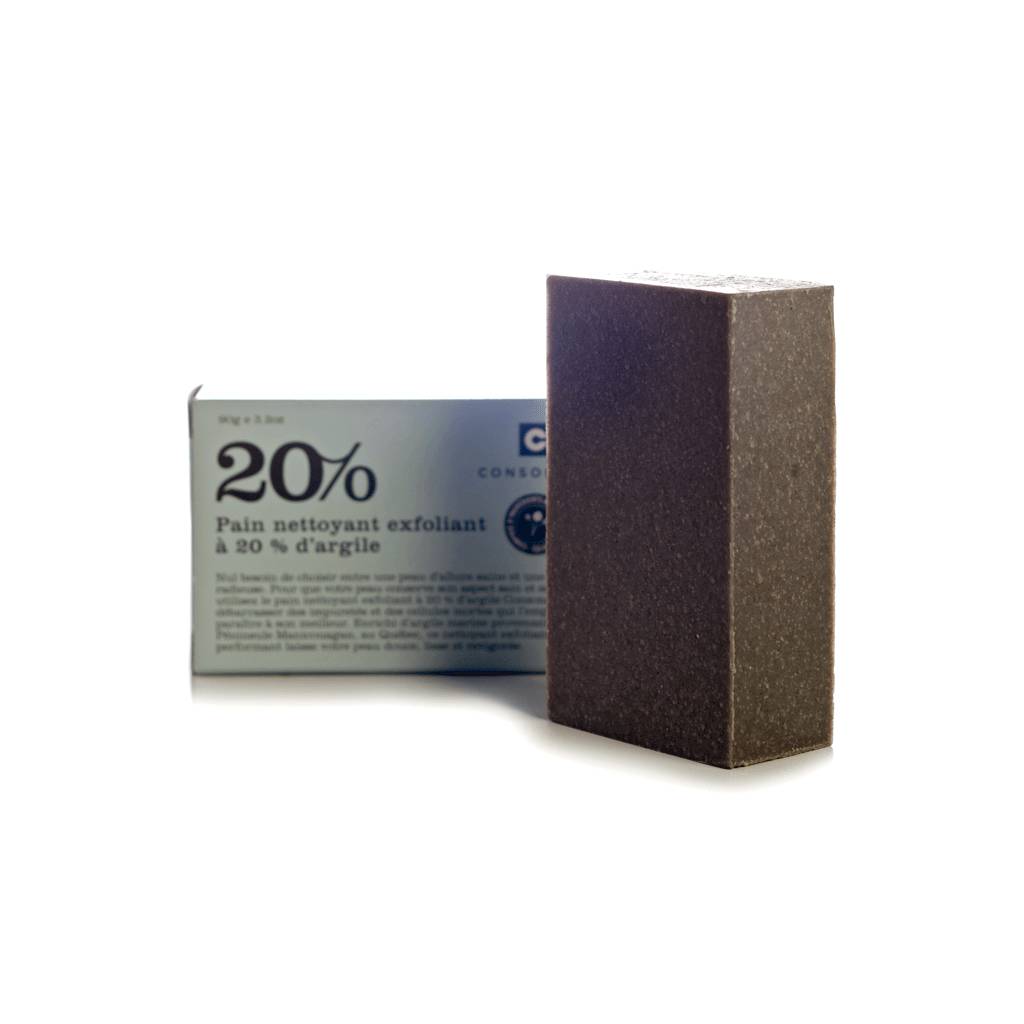 Consonant 20% Clay Exfoliating Cleansing Bar 3.2oz
"Don't knock the humble bar of soap: The mineral-rich clay in this one makes it a gentle facial exfoliant with skin-detoxifying powers." – Refinery29
This bar contains 20% Manicouagan Clay from Quebec to gently exfoliate the skin on your face and body.

Manicouagan clay is very fine making it a gentle, yet effective natural exfoliator that leaves skin feeling soft and smooth. This mineral rich clay helps to draw out impurities while gently exfoliating.
The combination of olive oil, palm oil and coconut oil help to hydrate.
This is a great exfoliation product for sensitive skin. We recommend using it twice a week on your face and as often as you'd like on your body.
Estimated delivery: between 1-2 days in Ontario/Quebec and 1-4 days Canada-wide