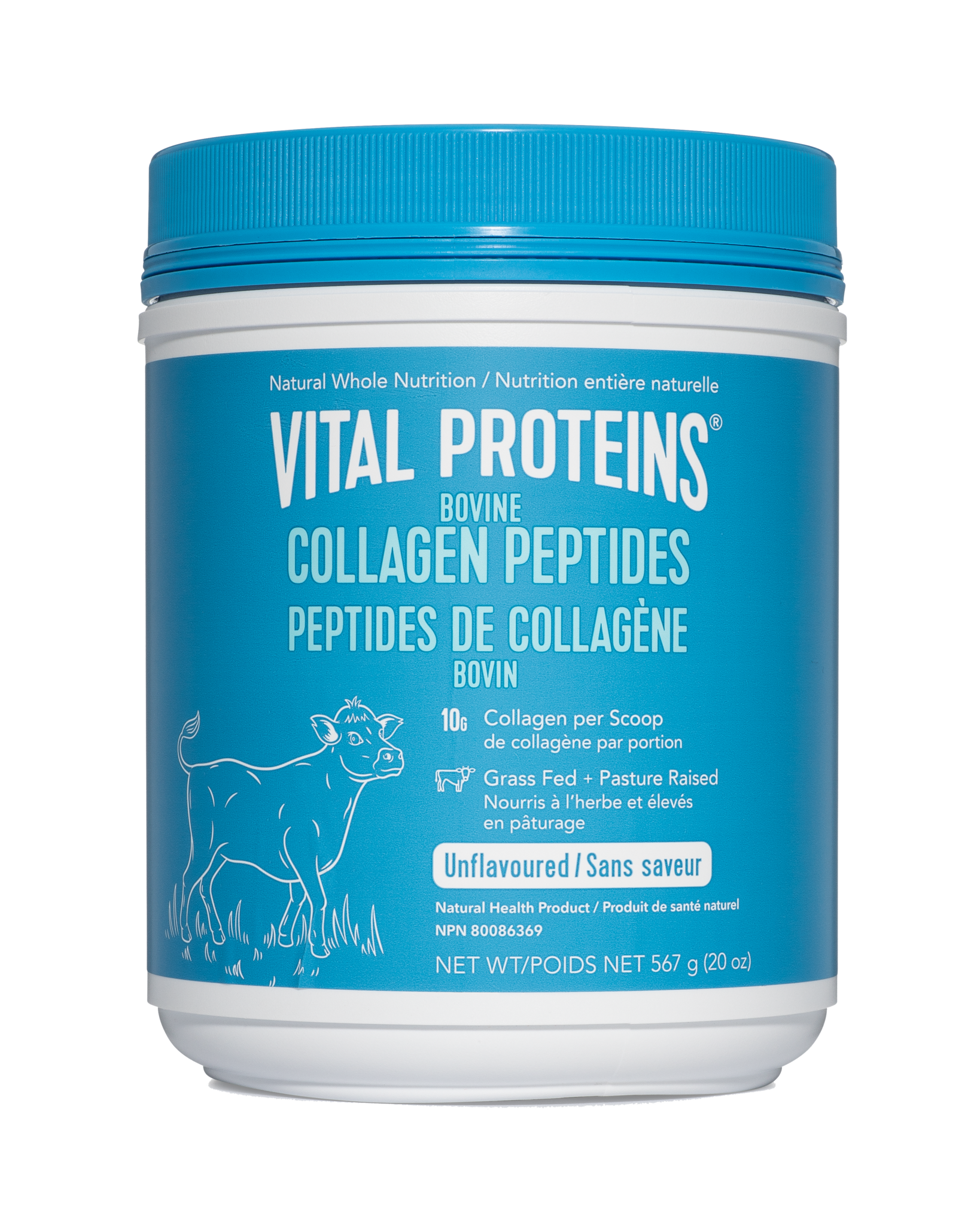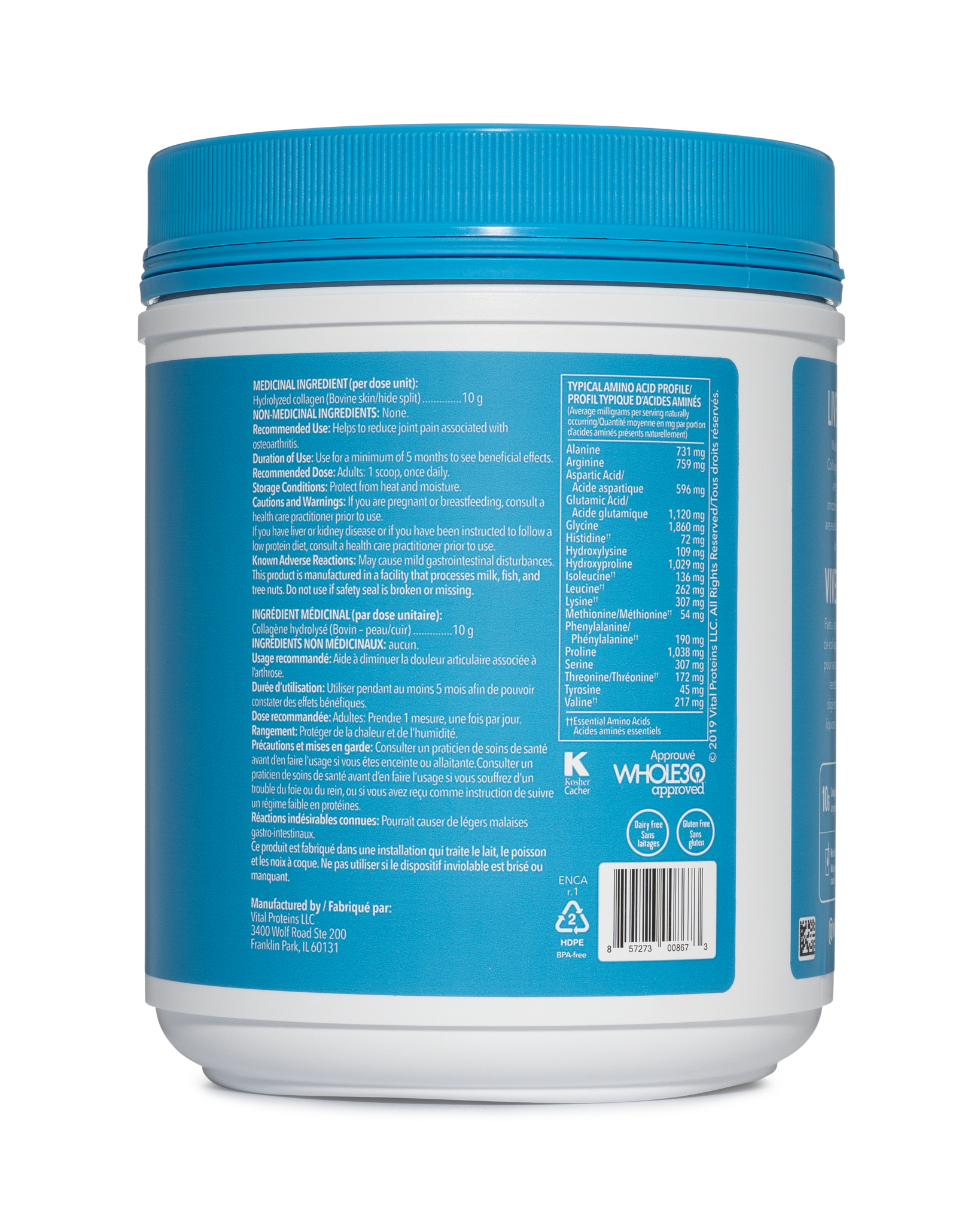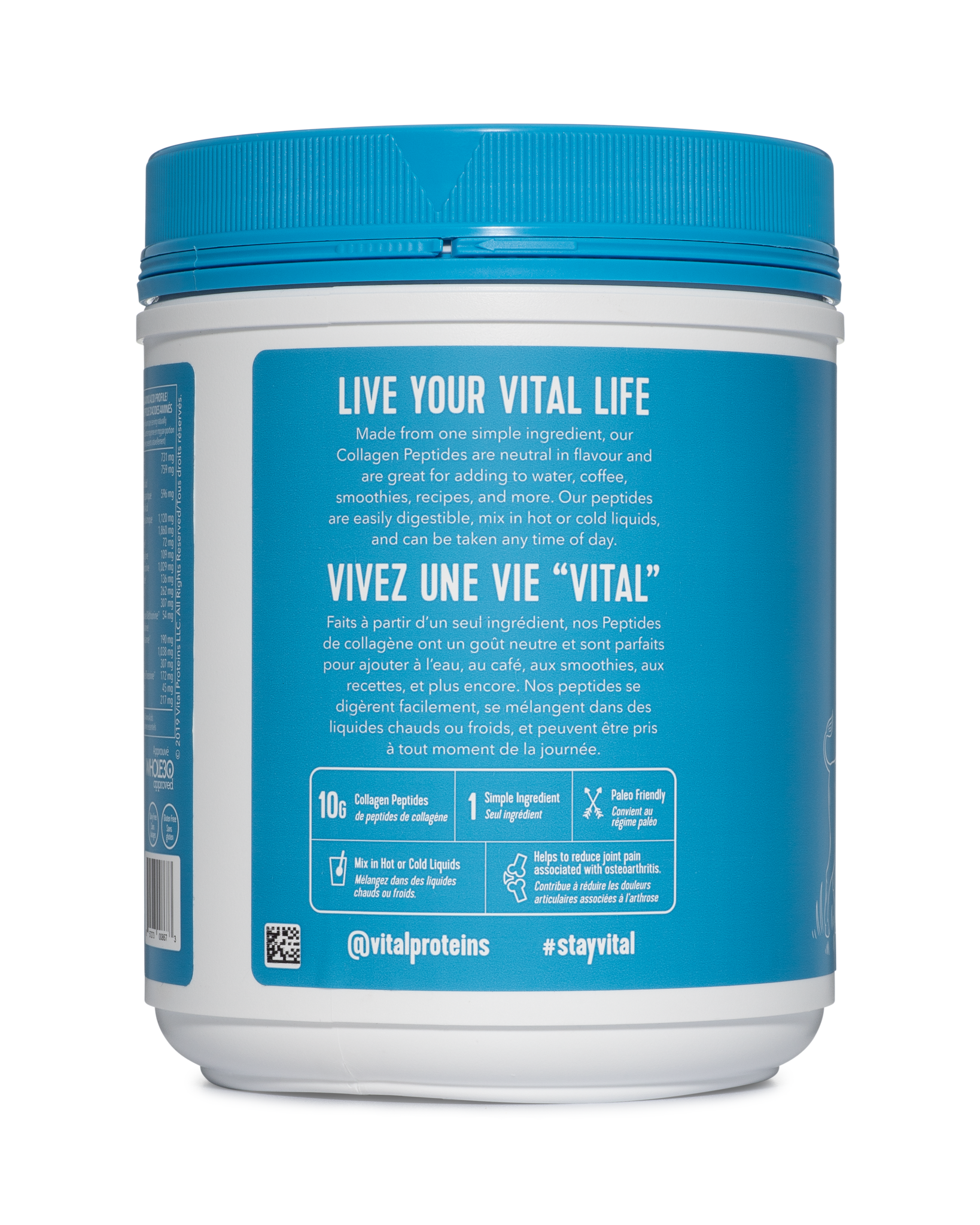 Vital Proteins Collagen Peptides 20 oz
This powerhouse is sourced from grass-fed, pasture-raised bovine hides to ensure a natural, high quality, and sustainable source of the powerful ingredient.
BENEFITS
Bioavailable: Digested and absorbed by the body quickly for maximum benefits.
Beneficial: Helps improve hair, skin, nails, joints and ligaments, and tendon health.
Easy to Use: Soluble in hot or cold liquids, including coffee and smoothies.
INGREDIENTS
Bovine Hide Collagen Peptides
HOW TO USE
Stir into your favorite beverages
Add to smoothies as protein booster
Mix with Overnight Oats, soups, or sauces
Estimated delivery: between 1-2 days in Ontario/Quebec and 1-4 days Canada-wide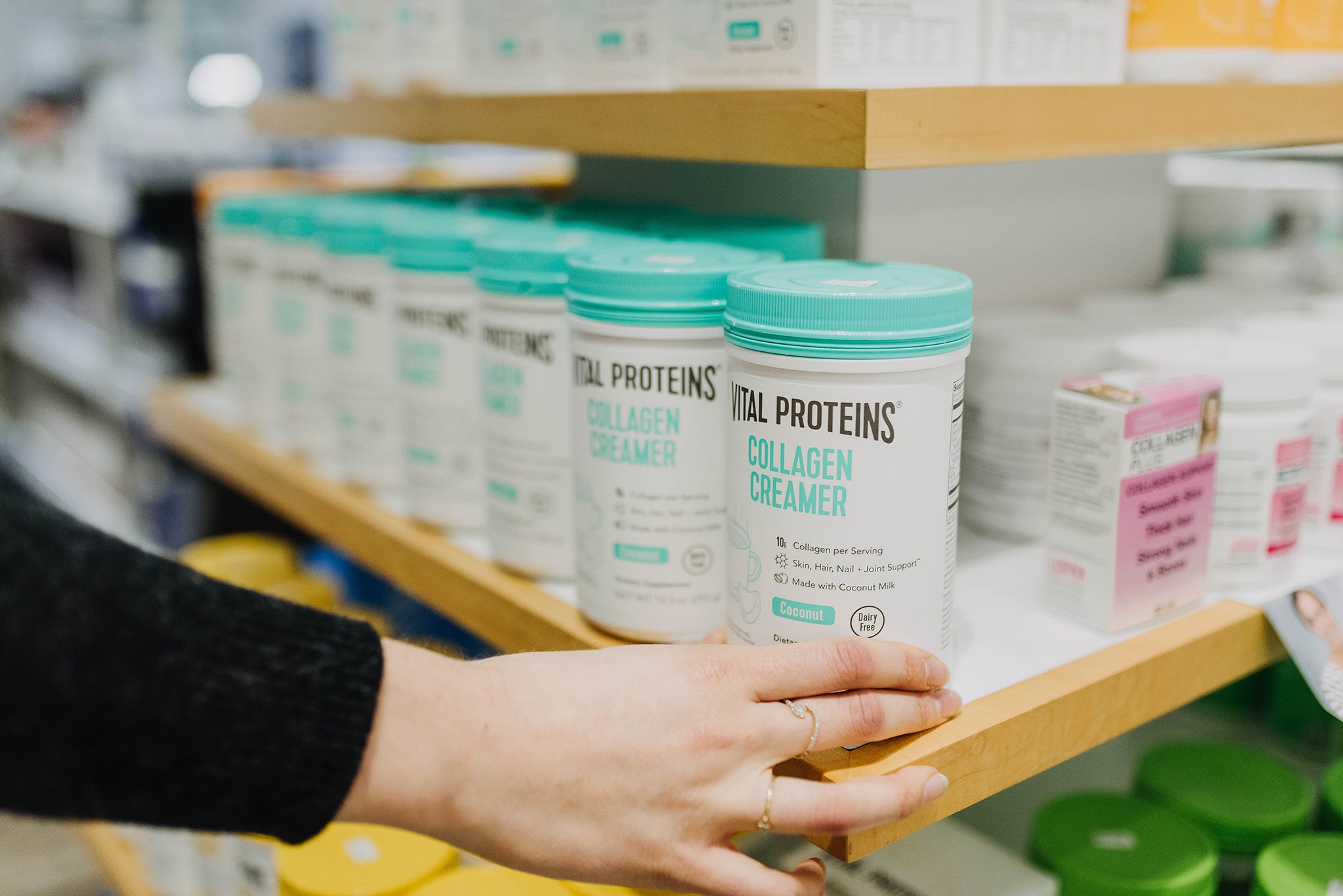 Vital Proteins
Vital Proteins is here to help make the most of every moment, every day. Because we know that feeling our best, looking our best and performing our best starts from within. Wellness is a journey and we're here to support you every step of the way.


Shop Now