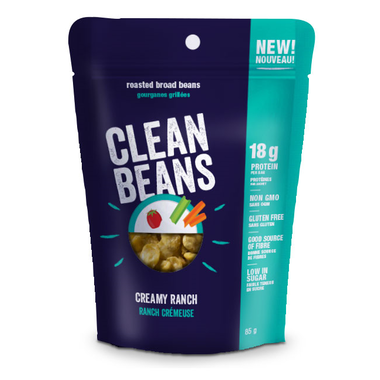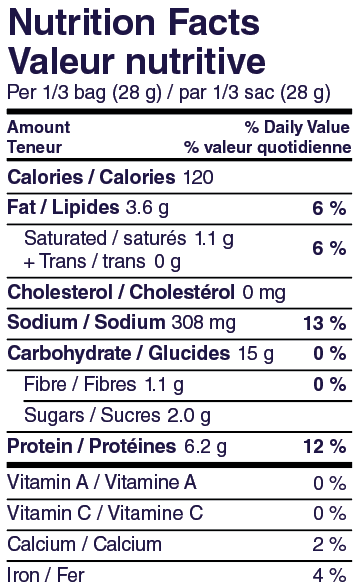 Clean Beans Creamy Ranch 85g
These roasted broad beans NutraPhase Clean Beans Creamy Ranch contains 18g of protein per bag!

Features:
Non GMO
Gluten free
Good source of fibre
Low in sugar
Ingredients: Broad Beans (Fava Beans), Corn Starch, Cane Sugar, Palm Oil, Onion Powder, Salt, Salt & Vinegar Powder, Cheese Powder, Yeast Extract, Basil Leaf Powder. Oregano Powder.
Estimated delivery: between 1-2 days in Ontario/Quebec and 1-4 days Canada-wide