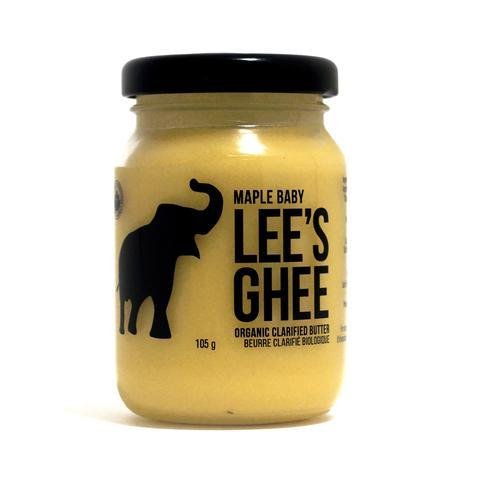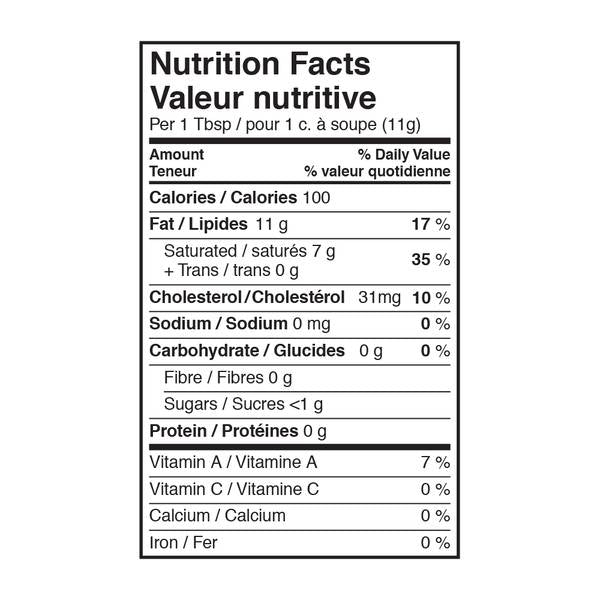 Clarified Butter Great Maple 105g
The All-Canadian Favourite
Our Maple Baby is all grown up! Now called Great Maple, our Canadian-maple infused ghee is infused with pure, Canadian maple syrup and is naturally sweet and satisfying. Spread liberally on a muffin or dollop a spoonful onto a bowl of oatmeal or pancakes.
To make our Great Maple Ghee, we use organic maple syrup from a small family-run producer in Quebec, Canada. Quebec has developed a rigorous ranking and quality inspection process to ensure all maple syrup is pure and unadulterated. Their maple syrup is Certified Organic, which means that each stage of processing, from the development of the sugar bush to the storage of the finished product adheres to strict Canadian organic standards.
Sweetened with Pure Maple Syrup
Maple syrup is a natural, unrefined sweetener which contains polyphenols, trace elements and vitamins with anti-inflammatory and antioxidant properties.
Our maple syrup is harvested in Quebec, Canada, using strict, organic methods.
100% Certified Organic Ingredients
Lee's Ghee is made from organic butter, which is grass-fed whenever possible.
All of our organic spices are non-GMO and non-irradiated.
A Lactose-Free Alternative to Butter
99% of the milk solids have been removed during the clarification process, rendering our ghee virtually lactose-free and safe for anyone with lactose-intolerance.
Ingredients: organic butter, organic maple syrup.
Estimated delivery: between 1-2 days in Ontario/Quebec and 1-4 days Canada-wide