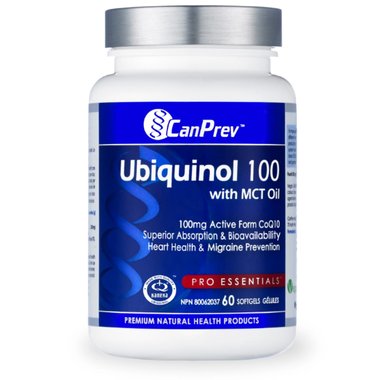 Can Prev Ubiquinol 100mg 60 softgels
Ubiquinol contains a therapeutic 100mg dose of the reduced form CoQ10 ubiquinol, known for its powerful antioxidant abilities and bioavailability. Since ubiquinol is lipid-soluble, each softgel contains a base of medium chain triglycerides oil for enhanced absorption. Ubiquinol 100, when taken regularly, is ideal for cardiovascular support, migraine prevention, or to confidently neutralize free radical damage.

Directions: Adults - Take one (1) softgel per day with food or as directed by a healthcare practitioner. For migraine prevention, take one (1) softgel twice (2) daily. As a migraine prevention, use for a minimum of 3 months to see beneficial effects.

Each softgel contains: Ubiquinol 100mg. NMI: Medium chain triglycerides (from coconut and palm), purified water, glycerin, gelatin, silica, iron oxide.

As with any natural health product, you should consult a healthcare practitioner on the use of this product, especially if you are taking any medication including blood pressure medication such as blood thinners or if you have a medical condition. Consult a healthcare practitioner prior to use if you are pregnant or breastfeeding, and during use if migraine frequency increases or symptoms persist or worsen.

GMO free, Gluten free, Dairy free, Soy free, No artificial flavours, colours or preservatives.
Estimated delivery: between 1-2 days in Ontario/Quebec and 1-4 days Canada-wide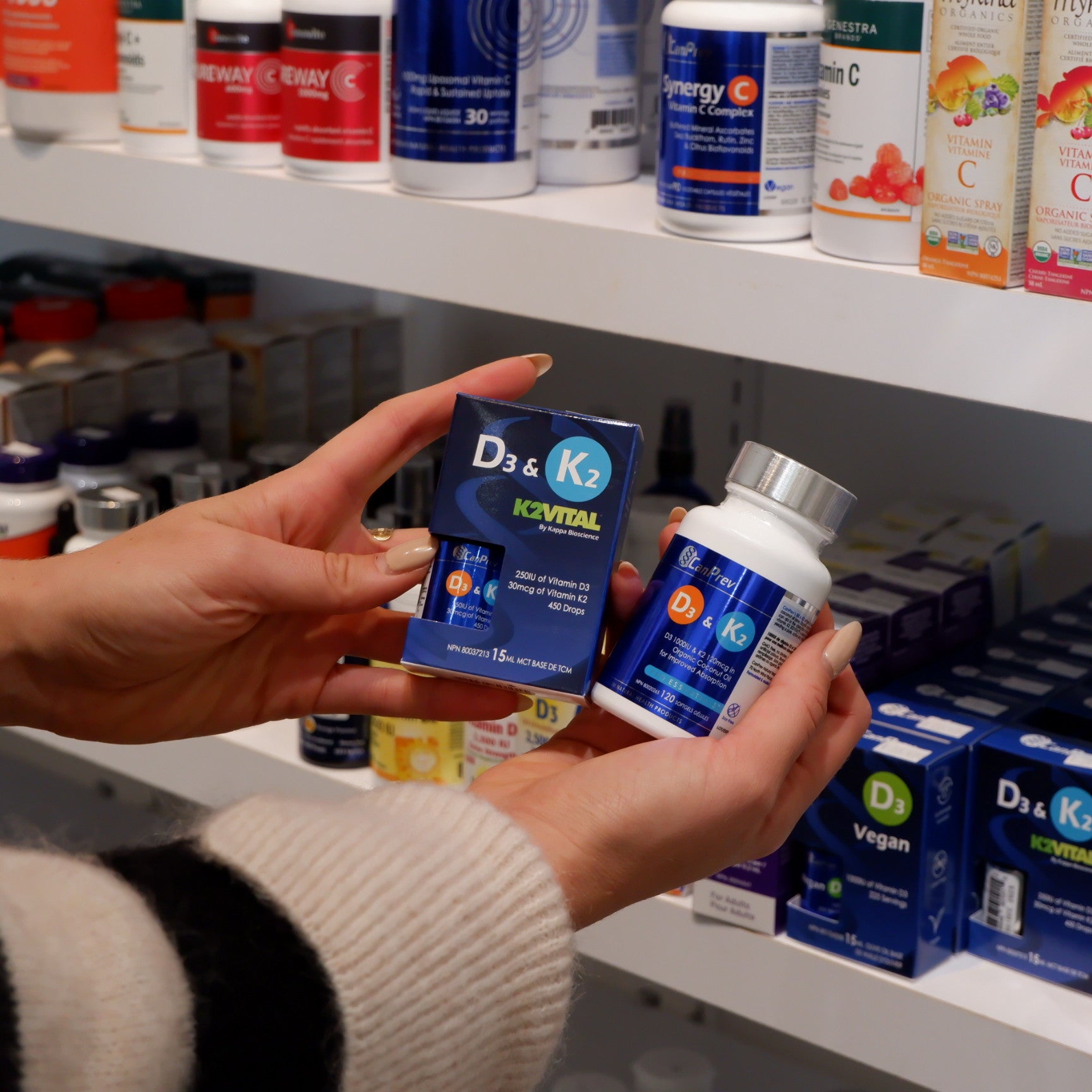 Can Prev
Can Prev was born out of a desire to make natural medicine safe, effective and accessible to everyone. Their Vision is centered around understanding root casuses, so you can find lasting solutions that allow you to live life to the fullest.


Shop Now