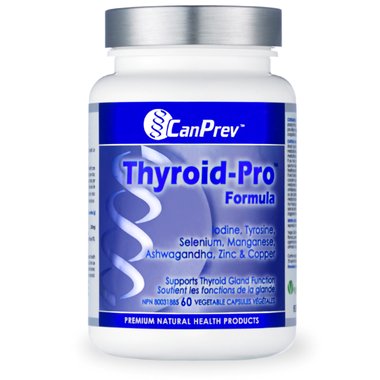 Can Prev Thyroid-Pro Formula 60 v-caps
Thyroid-Pro is a synergistic blend of nutrients and herbs that are designed to support the healthy functioning of the thyroid gland. Thyroid-Pro contains iodine naturally sourced from bladderwrack to help in the function of the thyroid gland as well as other important minerals including Selenium, Zinc, and Copper which are powerful antioxidants to help combat oxidative stress and to help with metabolism of fats, proteins and carbohydrates.

Recommended Use: Helps in the function of the thyroid gland and to prevent iodine deficiency.

Medicinal Ingredients:
L-Tyrosine - 450mg
Ashwagandha (withania somnifera) root, 1.5% withanolides - 100mg
Copper (copper citrate) - 1.5mg
Manganese (manganese citrate) - 500mcg
Iodine (laminararia digitata/ascophyllum nodosum) - 200mcg
Selenium (selenium yeast) - 200mcg
Zinc (zinc citrate) - 7.5mg
Non-medicinal ingredients: Vegetable-grade magnesium stearate (1%), vegetable capsule

Directions: Adults - Take two (2) capsules daily or as directed by a healthcare practitioner.
Estimated delivery: between 1-2 days in Ontario/Quebec and 1-4 days Canada-wide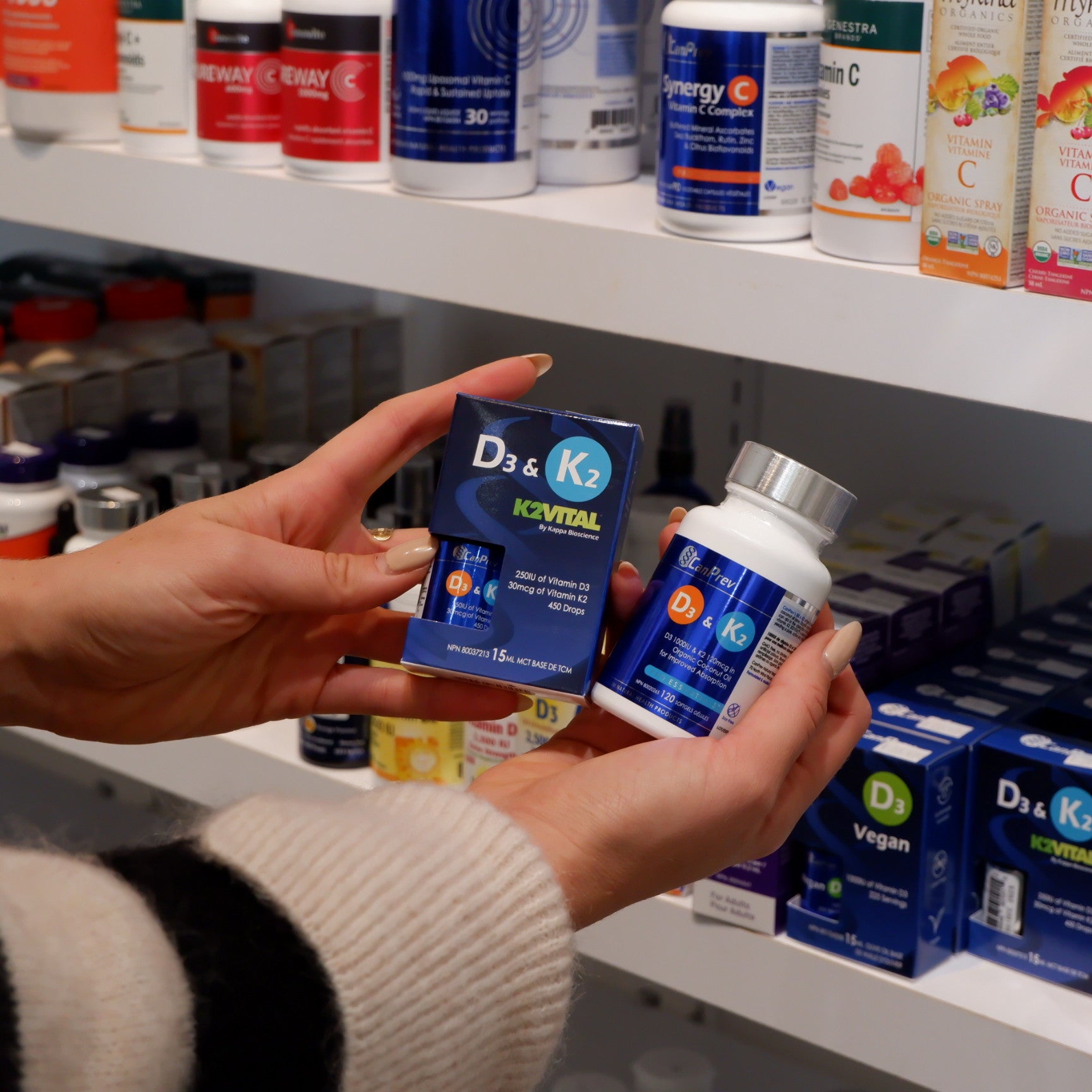 Can Prev
Can Prev was born out of a desire to make natural medicine safe, effective and accessible to everyone. Their Vision is centered around understanding root casuses, so you can find lasting solutions that allow you to live life to the fullest.


Shop Now